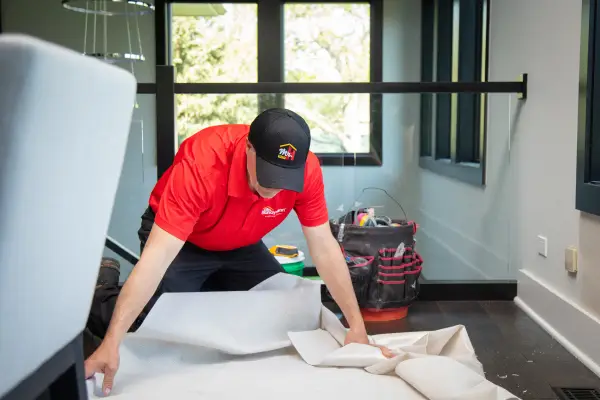 At Mr. Handyman, we possess the knowledge and skill set required to address any issues with your drywall. Our comprehensive selection of drywall repair services in Carlisle and Mechanicsburg ensures that your drywall appears flawless and functions optimally. Plus, with our Neighborly Done Right Promise™, we guarantee the exceptional quality of our services.
Drywall Repair Services
When you need to repair drywall, we're a reliable service provider. Our experienced service professionals average 10 years of experience fixing drywall and doing other handyman services. Our professionals show up with the necessary tools and get right to work. We strive to leave you satisfied with our work whenever we visit your home.
Drywall Ceiling Repair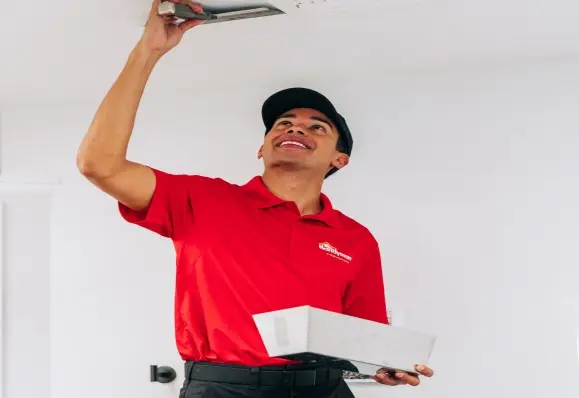 When the drywall on a ceiling is damaged, it can be a real eyesore. To get drywall ceiling repair, call Mr. Handyman for our expert services. We can fix the drywall damage that happens to the ceiling from storms, fans, fixtures, etc. You can count on us for reliable repairs that will look great.
Drywall Crack Repair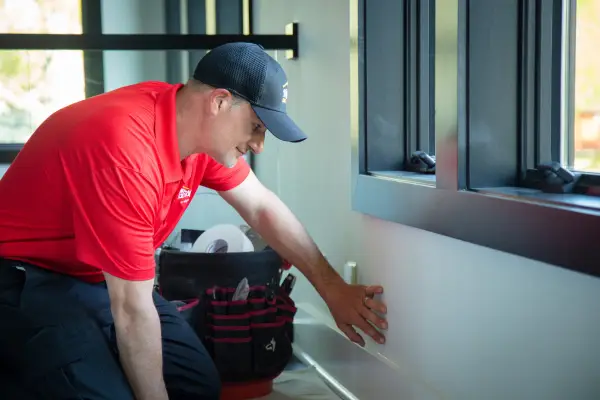 Cracks are common in drywall thanks to settling and other issues. When you have cracks, they can get worse with time. Once you notice cracks forming, call us for drywall crack repair. Our service professionals provide excellent service and restore the look of your drywall.
Drywall Hole Repair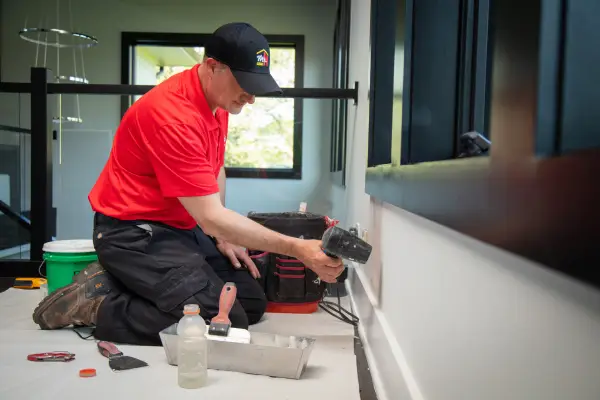 Holes in the drywall look bad and can also lead to further problems. A hole is the perfect place for pests to hide out. It can also become a home for mold. We offer drywall hole repair to keep these from happening. How your walls look affects your mood, so don't just live with holes in the drywall. We can give them expert care.
Drywall Installation and Finishing
We are at your service whether you require drywall installation or drywall finishing. Regardless of the project's scale, we can handle it with our customary expertise. Contact us to schedule an appointment with one of our highly skilled service professionals who will cater to your drywall needs. We take great pride in our unwavering commitment to working diligently on every repair. Our goal is to ensure that you are completely satisfied with our services each and every time.