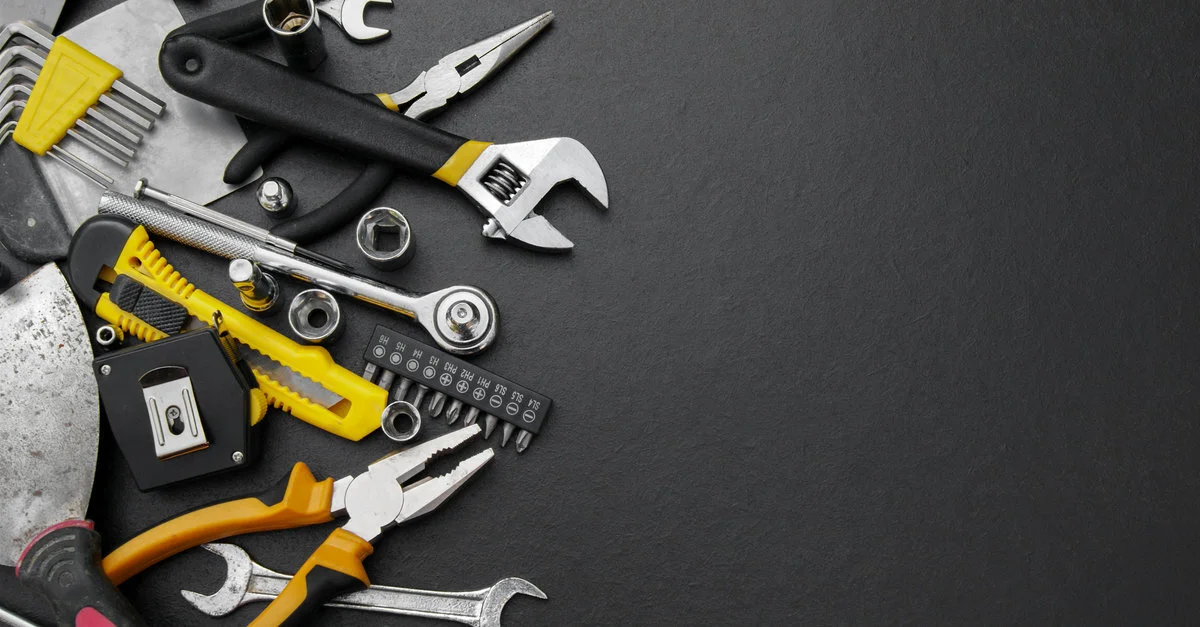 Whether you're a homeowner in Charleston with a long to-do list full of home repair and improvement tasks that you don't have time for, or you're a business owner with a commercial property that needs a major overhaul, it can be stressful to find and hire the right general contractor in Charleston, SC. You need someone experienced and capable, of course, but they should also be courteous and always behave professionally.
What is the best course of action to find the best general contractor in Charleston, SC? To meet your particular home or commercial repair and improvement needs, call up the potential candidates you have in mind and ask them a few questions. By understanding their expectations upfront and ensuring they understand yours as well, you can significantly increase the likelihood that you'll be pleased with the results of their service.
But what should you ask? This guide will explain some questions you may want to ask before you hire a remodeling contractor in Charleston, SC. If you want to go straight to the part where you're speaking with a qualified Charleston handyman, call the team of experienced service professionals at Mr. Handyman of Charleston and Summerville. We are proud to serve the people of Charleston and other nearby communities with outstanding workmanship and customer service that goes the extra mile.
What Can a General Contractor in Charleston, South Carolina, Do For My Home or Business?
That depends entirely on the general contractor you choose. There's a wide breadth of services they may offer, from minor repair and maintenance tasks to a full-on construction project or building project. That's why smart hiring practices always include asking the right questions before choosing who to hire.
You need someone who has the correct equipment, certification, and experience to get through the entire process efficiently while providing effective service and keeping their focus on customer satisfaction. At Mr. Handyman of Charleston and Summerville, our team is licensed to carry out a huge range of services, including electrical and plumbing installations, HVAC work, and more. That includes tasks such as:
Bathroom renovations
Cabinet installation
Drywall installation and finishing
Drywall repair
Tile installation on floors and bathroom walls
Tile repair
Flooring installation, including luxury vinyl planks (LVP)
Exterior and interior door repair & installation
Window repair
Caulking
Grouting
Deck, patio, and porch construction
Deck and porch refinishing
Wood rot repair
Ceiling Repair
Interior and exterior trim painting & repair
Pet door installation
Siding repair
Fascia board repair
Soffit repair
Fence Repair
Fence installation
Stair and handrail installation
Pressure washing
Furniture assembly
Safety and mobility modifications for aging in place
Weatherproofing
General property maintenance for residential and commercial buildings
What Are The Benefits Of Hiring a Professional General Contractor in Charleston, SC?
As the client, it's important to be picky about your chosen general contractor in Charleston, SC. Proper communication is crucial, but you also need to be sure they cater to your unique project, whether you need a historic restoration or have a more classic remodeling and construction project in mind. Hiring a professional general contractor, then, comes with a host of benefits that include:
Superior Service: Whether you live in South or North Charleston, you will receive exceptional service when hiring a professional general contractor. With the proper training and years of expertise, they will deliver a higher level of service than inexperienced crews.
Dedicated Professionals: Not all remodeling or construction companies have dedicated residential and commercial contractors. Top-tier companies pre-vet their employees through background check programs and perform drug tests often.
Licensed Contractors: Having a license makes all the difference. It means the contractor you hire has met certain regulations from the local building department and has the authority to work in your city or state.
Wide Service Offering: From installing light fixtures in your master bathroom to building custom homes, a professional general contractor in Charleston should offer a comprehensive range of services. This means they can take on most tasks you ask them to.
Accurate Estimates: Commercial and residential remodeling and construction costs sure can add up. Whether delivering time or cost estimates, ideally, you want your general contractor to meet them. An experienced team with more knowledge can provide more accurate estimates as to how long a job will take or what it will cost.
Exceeds Client Expectations: A professional company wants to exceed client expectations in the remodeling process. That may be by providing exceptional customer service, having transparent communication, or the ability to take on unique projects such as historic renovation. A high-quality company delivers top-shelf service in all that they do.
Handles Jobs of All Sizes: No matter how many square feet your home, master bath, or office is, your perfect contractor is one that can tackle projects big and small. The square footage of your project should never turn away the right contracting company, but you'll be surprised to find that some will only take on one or the other.
Now that you know the benefits of choosing the right contractor for your project, there's only one thing left to do: find them! Read on to learn which questions to ask in the process.
What Questions Should I Ask Before I Hire a General Contractor in Charleston, SC?
When considering home improvements, there can be confusion about what to ask your general contractor in Charleston, SC. Naturally, you want to hire a professional who will be experienced, well-suited to the requirements of your project, and ready to provide outstanding customer service. Once you've got a list with a couple of possibilities for companies or individuals that may fit the bill, the best way to determine if they're the right fit for you is to call them up and ask a few questions to get to the bottom of their skills, experience, and expectations.
Sometimes homeowners feel uncomfortable asking these types of questions before hiring for home services because they worry that they're being too aggressive or they'll offend the person they're speaking with. There's really no need to worry about that. Any general contractor or South Carolina handyman company that is proud of the work they do will be more than pleased with the opportunity to tell you all about it, so go ahead and ask. This is, after all, your residential or commercial property, and you need to know that it's in good hands.
Here are some questions you may want to ask before you seal the deal.
Can You Take On This Kind of Project?
Not every general contractor is willing and able to do every kind of residential or commercial project, repair, or improvement work, so it's important to first ask if they can handle the type of project you have in mind for your property. There's a chance you're looking for help with specific types of projects, such as bathroom remodels, or kitchen remodels, and if so, you need to be sure they can deliver.
Whether you have a list of smaller maintenance tasks and repairs that need to be taken care of, or you need help with a major improvement or renovation, you want to find someone who is capable of seeing the entire project through from start to finish. They may have a list of their local handyman services available online, but it's not always exhaustive. If you need a service that isn't listed, it doesn't hurt to ask.
Are You Fully Licensed for This Work?
The next thing you need to confirm is that they have the appropriate license for the work you need to be done. You may assume that all general contractors or handyman professionals are licensed, but that's not always the case. Some general contractors aren't able to complete the licensing process for whatever reason and will still try to do the work unlicensed.
At Mr. Handyman of Charleston and Summerville, we are fully licensed to do pretty much any residential or commercial repair, maintenance, and improvement tasks you can think of, including electrical, plumbing, HVAC, and gas fitting. Our multi-skilled Charleston handyman team can handle a wide range of tasks, so you don't have to worry about hiring and managing multiple contractors to take care of this and that.
How Experienced Are You?
The more experience a general contractor has, the better. Experience brings the ability to think outside the box and find innovative solutions when necessary or improve on a method to get even better results. It's important to ask if your chosen company or individual has experience with the particular work you need to be done. Just because they've done some tile installation in the past, that doesn't mean they're ready to renovate a kitchen. Be specific and clearly explain the scope of the project you have in mind, and ask them to explain what similar work they've done in the past.
Do You Have Insurance?
Whoever you hire to work on your residential or commercial property, it's critical that they have insurance coverage for their protection and yours. In the unlikely event that something goes wrong on the job site (AKA your property) and something is damaged or someone is injured, you need to know that you won't be on the hook to cover those costs. Much like licensing, there are some contractors who can't obtain insurance coverage because they haven't been working long enough or they have too many prior claims. All members of our handyman team work with complete coverage and also have the training to work carefully and prioritize safety so they can avoid any accidents in the first place.
Can I See Photos of Your Finished Work?
A picture is worth a thousand words, and no one knows that better than a general contractor in Charleston, SC. That's why a handyman who is doing good work will usually take plenty of before and after photos of their local work to show off their skill. You may also be able to see photos from satisfied customers in online reviews. Browsing through those reviews from clients lets you get a good look at what they are capable of, so you can judge for yourself if their bath remodels or drywall installation is up to your standards.
Will You Hire Sub-Contractors to Work on My Property?
In the construction and home repair or improvement industries, it's quite common for a Charleston County general contractor to use sub-contractors from time to time, so there's nothing inherently wrong with the practice. But it can come as a surprise if you expect the work to be done by the person you spoke with prior, only to have someone else show up at your door on the day of service. By confirming who exactly will be doing the work, you'll know in advance who to expect on your property and can make sure you're happy with the choice that has been made.
What Is Your Time Estimate to Get This Done?
Since many Charleston general contractors and handyman professionals charge an hourly rate, asking for a rough estimate of how long they think the project will take can give you a ballpark figure of how much you'll need to budget for labor. It also gives you a better idea of whether you'll need to take time off work or find alternate accommodations while the project is underway.
However, it's important to keep in mind that any time estimate they give you over the phone is just an educated guess based on how long similar projects have taken in the past. The actual turnarounds on estimates may be different. There may be other factors with your particular project that will influence the time needed to get it done, and they won't know that until they've been able to investigate the situation in person. Once they've seen it for themselves, they can give you a more accurate timeline for completion.
What Are the Expectations for Billing and Payment?
Different companies and individual general contractors have different practices when it comes to billing and payment, so you should find out upfront if their expectations are going to be agreeable to you. For example, is the total fee due upfront before the work begins, or will they bill you later? Are payment arrangements possible? Do they only accept cash? Are certain credit cards out of the question? Make sure everyone's on the same page, and you can accept the way they've chosen to do business so there aren't any uncomfortable surprises when it's time to pay.
What Happens If There's a Need for Additional Costs?
Speaking of payment, what happens if unexpected expenses arise? Renovation and improvement project costs are notorious for going over budget. Sometimes it's because the homeowner changes their mind part-way through the process, but more often than not, it's because of necessary work discovered by your residential contractors in Charleston, SC. For example, they may remove tile from your bathroom floor and discover that the subfloor or floor joists are suffering from moisture damage that has to be corrected before it worsens and spreads. If something like that happens, your Charleston general contractor should communicate with you immediately and clearly explain the problem, their recommendations for fixing it, and any additional costs that will be incurred as a result. That way, you can make an informed decision about what's best for your house—and your bank account.
Do You Provide Clients With a Guarantee on Your Workmanship?
Finally, you should check to see if the contracting company or contractor you're talking with guarantees their workmanship. If an installation or repair is not finished correctly and breaks down a short time afterward, will they come back and get it fixed up at no extra cost to you? Or will you be on your own and out-of-pocket for mistakes that someone else made?
Mr. Handyman only hires the best Charleston has to offer, so we're very confident our service professionals will meet—or even exceed—your expectations for superior workmanship from a general contractor in Charleston, SC. That's why we stand behind them 100% with the Done Right Promise: if it's not done right, we'll make it right!
Looking for a General Contractor in Charleston, SC? Call the Professionals at Mr. Handyman!
Now that you know what to ask before hiring a remodeling contractor in Charleston, we invite you to call us up and ask every one of the questions listed above! We're certain you'll be impressed by our answers and the quality of our wide variety of services. Whether you need help with a home remodeling project or you just need a few basic home improvements, you can rely on the team of professionals at Mr. Handyman of Charleston and Summerville for outstanding customer care and workmanship. We proudly serve many nearby areas, including Mount Pleasant, Goose Creek, Johns Island, and Moncks Corner.
Are you interested in learning more about how we can help with your unique home remodeling project or repair? Pick up the phone to book an appointment at a convenient time or to chat with our friendly office staff and find out more about why we're the smart choice for remodeling contractors in Charleston, SC.