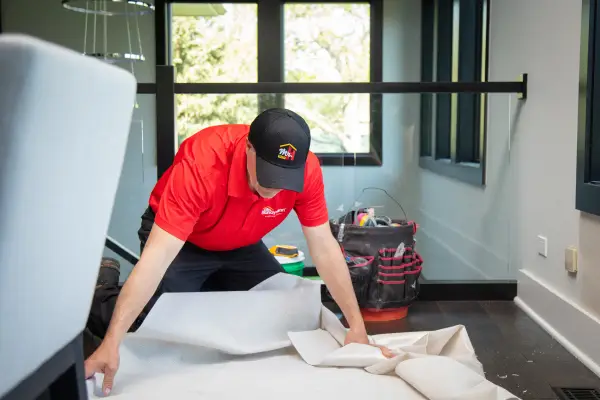 Drywall cracks are more than unattractive — they can even threaten your home's structure. While most homeowners need to repair drywall sooner or later, finding a repair professional who provides top-quality service is vital.
The service professionals at Mr. Handyman® of East Mesa and Gilbert have an average of 10 years of experience providing home services such as drywall repair. When you schedule an appointment with our team in the East Mesa/Gilbert area, you will receive prompt, expert service. This way, we ensure your home looks its best and remains safe for many years!
Drywall Repair Services
We offer a wide range of drywall services. Unlike many service professionals who may focus on the aesthetic, the Mr. Handyman team identifies the underlying cause of the issue. This helps pinpoint structural problems and keep your home safe -- and you'll save more money.
Drywall Ceiling Repair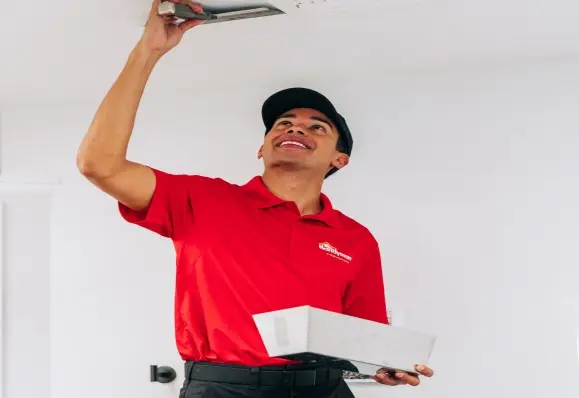 Cracks can appear suddenly in your ceiling, hinting at underlying damage. We'll investigate the source of the cracks to help you address any more serious structural problems. Then we'll provide an expert touch to patching and smoothing the ceiling for a beautiful finish, making your home look new again.
Drywall Crack Repair
Drywall cracks may occur for one of many reasons, including physical damage, age, or structural issues. Our expert services include drywall mudding, sanding, and joint taping. In other words, we'll do everything you need to make your home look its best again.
Drywall Hole Repair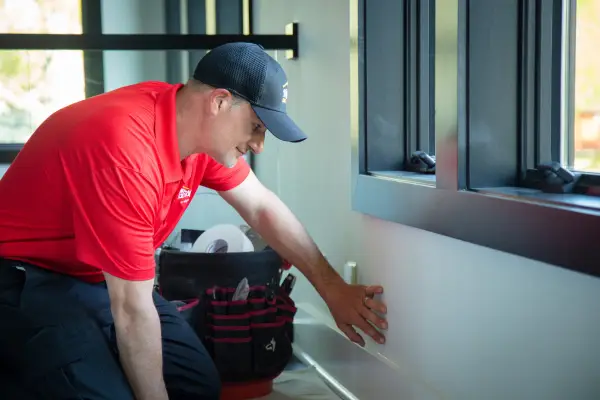 Holes in drywall might occur from nails, screws, anchors, or something else. They might initially seem small, but they can make your home seem tidy. Our drywall hole repair makes your walls smooth and polished, removing years of damage.
Drywall Installation and Finishing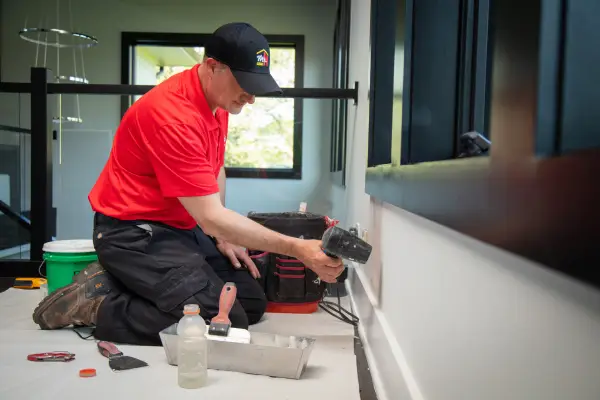 When our service team from Mr. Handyman arrives at your home, they will be prompt, and professional and provide excellent repairs. As a member of Neighborly, we also supply the Neighborly Done Right Promise™. That means we hold ourselves to the highest possible standards and pledge to provide the best possible repair work in your home.
No matter what drywall repair you need — from minor repairs to major renovations — Mr. Handyman is ready to serve.
If you're looking for the best repair team in the East Mesa/Gilbert area, call us today to schedule your appointment.