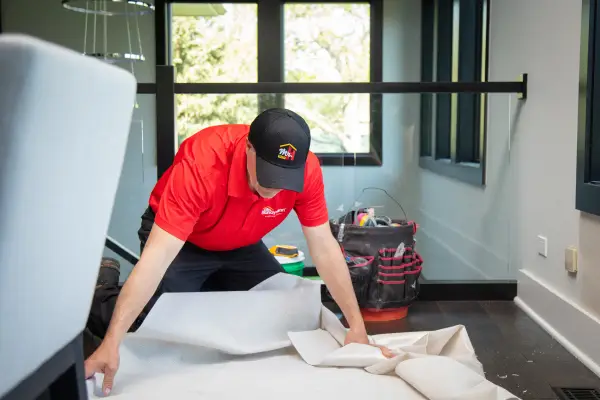 Mr. Handyman of Grand Blanc, Fenton, Clarkston provides drywall repair and installation services. Our team of professionals has, on average, ten years of experience. We will arrive on time, in uniform, with our marked van ready to repair drywall and more. Check out our complete list of services to see what we can do for you.
Drywall Repair Services
Our drywall repair services allow us to take care of drywall issues in any area of your home, including cracks, holes, and issues on the walls and ceilings.
Drywall Ceiling Repair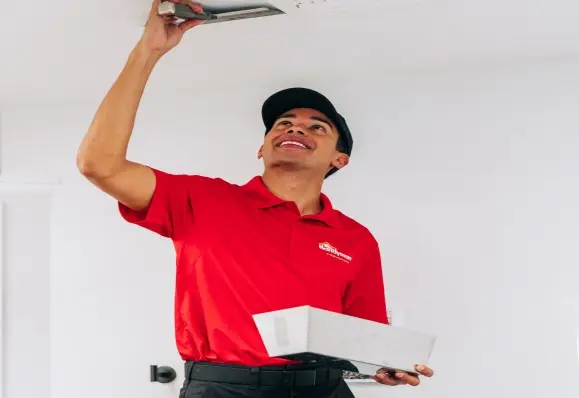 Drywall ceiling repair tasks are usually the result of excessive pressure on your ceiling, and it starts to break as a result. We need to be sure you have a structurally sound home before we go and repair the ceiling. If it is a simple ceiling issue, we'll remediate it quickly. If there is more to the story, we want to investigate.
Drywall Crack Repair
Drywall crack repair work is one of our most common drywall tasks. Cracks can occur in drywall for many reasons, including when your house is structurally unsound or perhaps due to some foundational shifting. Cracks could also come from the banging of the drywall in other locations of the house or stress on the walls. We can patch and make the cracks smooth and new without issues and look to the source.
Drywall Hole Repair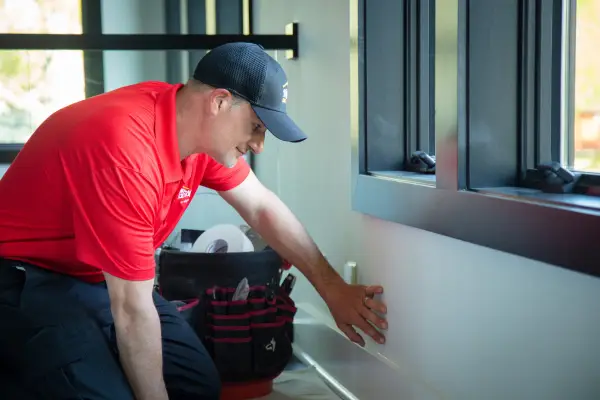 Do you have a hole in your drywall? Our team wants to work to figure out exactly why. What was the reason for the hole, and why do you need a drywall hole repair? The source of the hole is critical. If it was an accident, we could cut a piece and fit it in, repairing the hole as if it had never happened. If there is more to the story, we will investigate and fix that issue.
Drywall Installation and Finishing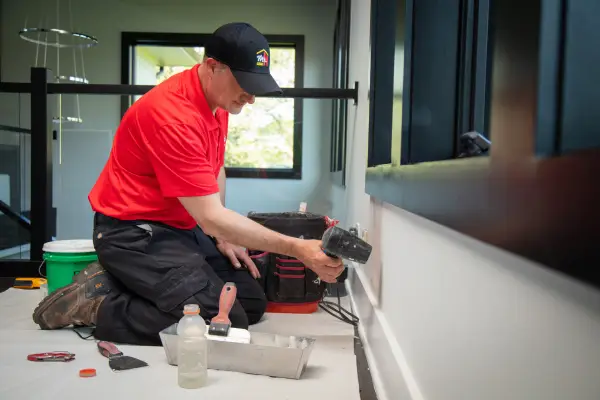 Drywall repair is only the beginning regarding what our team has for capabilities. We can also help with the installation and finishing of drywall so that your home's quality and aesthetic appearance are nothing less than phenomenal.
Find out why nearly a million US customers have trusted their local Mr. Handyman to deliver their home DIY, repairs, and improvement services since 1996! Call us today or go online to schedule an appointment today!