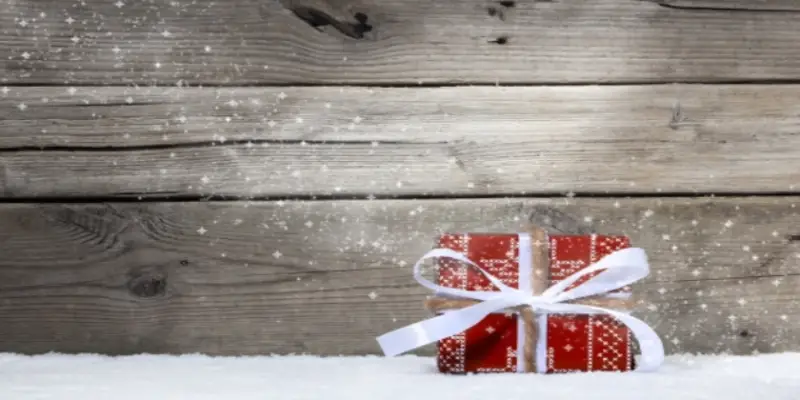 The holidays are in full swing, which means it's time to put up your holiday decorations, hang your lights, and start wrapping your gifts! If this isn't your first holiday season, you're probably very aware that holiday preparation can be a hassle, especially if you're trying to keep up with the Joneses! Fear not. Mr. Handyman put together 5 do-it-yourself holiday decorating tips and videos that will make your life a whole lot easier.
1. How to Hang Your Christmas Lights without Using Nails / Staple Gun
Instead of using a staple gun or nails, simply use zip ties to hang your holiday decorations and lights. After the holidays, it's just a "snip" of a pair of scissors to take them down!
2. Quick and Easy Way to Organize & Store Christmas Lights
Rather than scrunching your Christmas lights into a big ball and tossing them into your storage room, try this quick tip. All you need is a hose reel!
3. How to Make Wrapping Paper Stay in Place
If you've ever used wrapping paper, you know that it likes to unroll itself and cause a huge mess. With just one toilet paper roll, all of your problems are solved!
4. DIY Holiday Decorating: Christmas Tree
If you love Christmas decorations, but hate the price tags, this is the tip for you. All you need for this decorative tree are a few zip ties and a tomato planter!
5. Make Your Own Christmas Tree Needle Catcher
So you bought a real tree because it looks and smells better. Understandable, but what about all of the needles? Here's a tip that only requires a saucer sled!
Have a tip of your own? Please feel free to share it in the comments section below ...
Mr. Handyman can maintain your home to save you money. One call really does take care of everything on your to-do list. All Mr. Handyman franchises are Fully Insured with General Liability and Workers' Compensation. Some services are subject to state and local licensing and may not be available in all locations. Make sure to stay on top of all your household repairs, improvements, and maintenance needs and request service in your area.