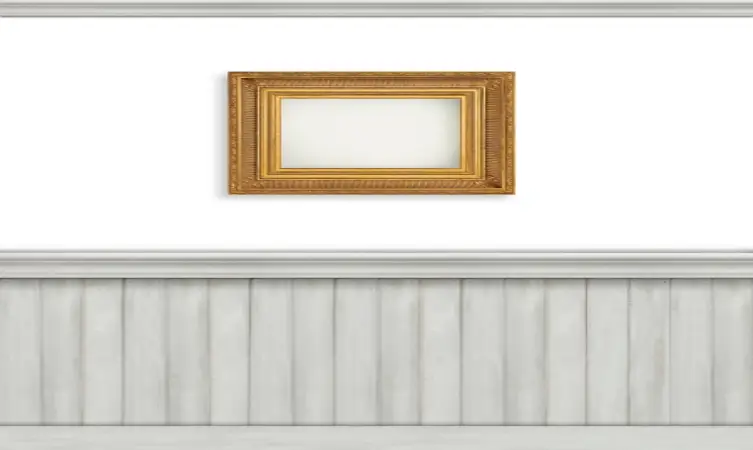 Looking to spruce up your home for the holidays? Consider using wainscoting in your kitchen, bathroom, or any other room in your house that needs a facelift. There are several different types of wainscoting but beadboard panels are made of tongue and grove, easier assembly, and can provide a causal look sure to warm up any space. Here are a few ideas to inspire you.
Small Spaces
The smallest spaces in our home are often the ones that get forgotten about the most. However, these spaces can cost the least to renovate but still deliver a needed decorative element. Try lining the walls of your closet with beadboard for a custom look or even adding beadboard to your dreaded laundry room to make it a more inviting space.
Traditional Spaces
The traditional spaces in our home like the foyer, kitchen or bathroom are the spaces that get used the most and seen the most. Try giving these spaces a little makeover using beadboard. Create an area for coats and hats by placing beadboard on a foyer wall creating a backboard for hooks and a bench seat. Another great idea is to add beadboard to the walls of an outdated bathroom or kitchen island to give it an updated look.
Unusual Spaces
Now it's time to think outside of the box. Another great space for beadboard may include your ceiling. Yes you heard us right your ceiling! If you have ever had to paint a ceiling you know what a pain that can be. Try adding a stylish touch to any room of your house by adding beadboard to the ceiling.
Just for Fun
If you love the look of beadboard but are looking for a DIY weekend project try adding beadboard to the back of book shelf or the front of a bathroom cabinet. These easy projects are just another simple way to take an everyday object and make it original.
Mr. Handyman can maintain your home to save you money over time. One call really does take care of everything on your to-do list. All Mr. Handyman franchises are Fully Insured with General Liability and Workers Compensation. Some services are subject to state and local licensing and may not be available in all locations. Make sure to stay on top of all your household repairs, improvements and maintenance needs and request service in your area.