Get a Leg Up On Concrete Step Repair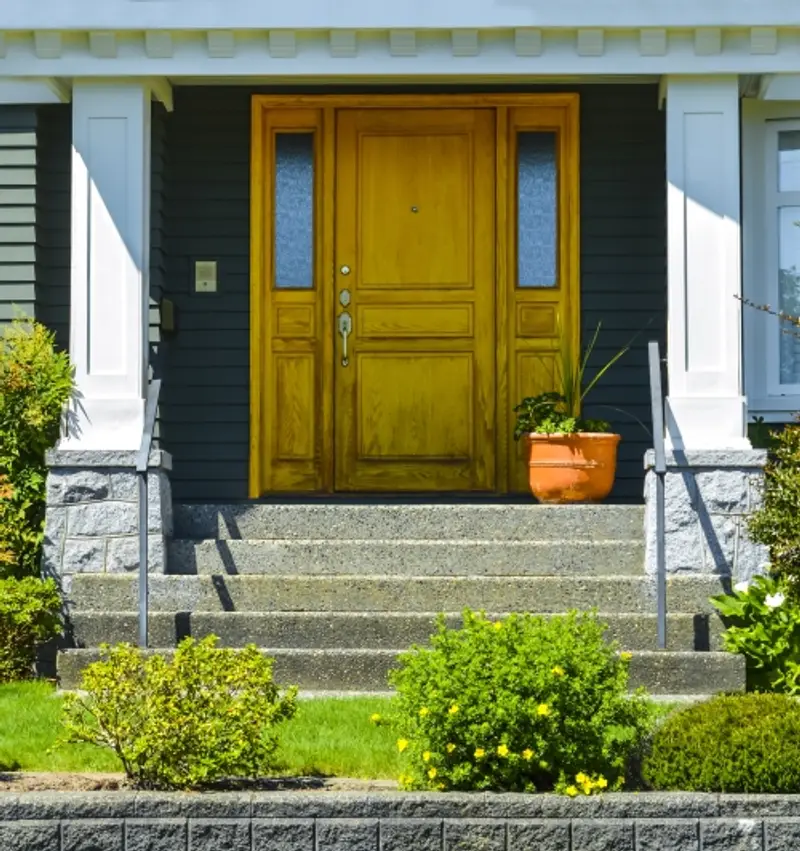 Concrete is known for its durability and strong exterior. However, like all things, it is not invincible. Over time moisture and climate changes take their toll and may damage your concrete steps causing them to be unsafe and unappealing. Luckily with a little hard work, you can make a few simple repairs that will provide a great reward.
Step 1: Before you get started you will want to remove any loose concrete or damaged concrete from the stairs.
Step 2: Clean the concrete stairs with a wire brush and use a broom to clean up any dust or loose debris from the surrounding area.
Step 3: Fill fine or small cracks with a vinyl concrete patching compound. The easiest and most efficient way to apply this compound is to use a putty knife.
Step 4: To repair the surface or edges of stairs a quick setting cement should be used. First, you will want to dampen the area with water without oversaturating it. Mix a quick-setting cement as directed by the manufacturer and trowel into the damaged area. If needed as a guide, use a single piece of wood as a form for applying concrete to the top of stairs or two pieces of wood forms to repair a corner. Once this is complete you are then ready to smooth the mixture with a trowel to match the other stairs and let set.
When handling home renovation projects it is always important to be safe. For this project, we would recommend wearing a long-sleeved shirt, safety glasses, and gloves. Need help with this project? Mr. Handyman can maintain your home to save you money. One call really does take care of everything on your to-do list. All Mr. Handyman franchises are Fully Insured with General Liability and Workers' Compensation. Some services are subject to state and local licensing and may not be available in all locations. Make sure to stay on top of all your household repairs, improvements, and maintenance needs and request service in your area.