What Is an Odd Job Anyway?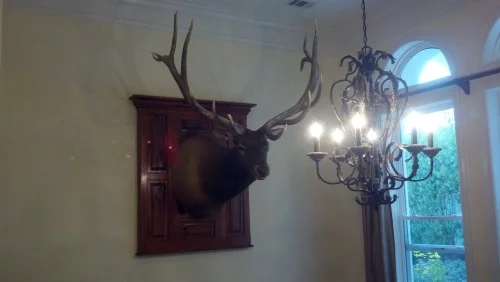 From time to time you may hear home improvement professionals and companies talk about how they help home owners with their "odd jobs" around the house. But what is an odd job exactly? Mr. Handyman can answer that question.
Odd jobs are handyman services that don't necessarily fall into major trade categories like carpentry.
We consider odd jobs to be services like the following:
Changing hard to reach light bulbs
Hanging pictures (or animal wall mounts)
Power washing driveways, patio furniture, siding, etc.
Weatherproofing windows and doorways
Furniture or outdoor play set assembly
Installing exercise equipment
Replacing/repairing ropes on flag poles
And the list can go on and on...
Basically, odd jobs are the tasks that home owners ask "Who should I call that can help with ________?" when reviewing their to-do lists.
Do you have an odd job you need help completing around the home? Give Mr. Handyman a call. We can help.
Mr. Handyman can maintain your home to save you money. One call really does take care of everything on your to-do list. All Mr. Handyman franchises are Fully Insured with General Liability and Workers Compensation. Some services are subject to state and local licensing and may not be available in all locations. Make sure to stay on top of all your household repairs, improvements and maintenance needs and request service in your area.
Photo courtesy of
Mr. Handyman serving Greater Jacksonville