Save Space With a Garage Bike Rack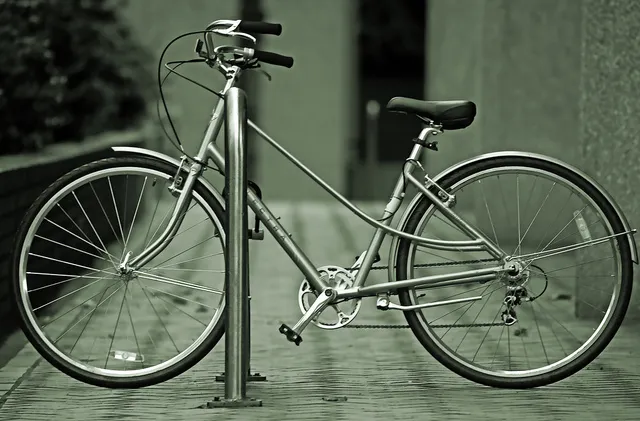 Bicycles have become significantly more popular in the past 15 years. According to CNNMoney, 60% more Americans bike to work than they did in 2000. And having a bike in a major metropolitan city is a fiscally smart and healthy option compared to driving. Especially when the median cost of a monthly parking spot is $541 , like in Manhattan.
But bikes can take up a lot of space, and the more bikes you have between you and your family, the less space you'll find in your garage. So whether you have a two-car garage or a studio apartment, a "garage bike rack" is a great storage solution for you and your bike. Keep reading to learn why...
Saving space and keeping your garage organized is important. Especially during those cold winter months when having covered parking is crucial. Make sure you take full advantage of unconventional space within your garage by storing items up high. For hanging bike storage, try using this ceiling mount bike lift to save floor space.
DIY Alternative: Save some cash by building your own DIY bike rack solution for your garage. See five fun DIY weekend projects for bike storage.
Alternatively, if you're like many city dwellers without a garage, there are still plenty of practical indoor solutions for you as well. Mounting your bike on the wall is a great way to save floor space and display your bike at the same time. Many bicycle enthusiasts pay thousands of dollars for racing bikes, so why not display it for the work of art that it is? See here for some creative, artistic ways to show off your bike and keep it out of the way at the same time.
DIY alternative: Instead of paying for a wall mount, try building one yourself-- it is a fairly simple and fun project. Click here to find the directions to a DIY wooden bike rack, costing only $10! And for an even simpler project, try mounting two of these Ikea tracks ($5/piece) on your wall and resting your bike there.
Whether it be in a garage or in your apartment, there are endless storage solutions for your bicycle needs. Get creative and you'll be sure to find the perfect bike rack for your lifestyle.
Mr. Handyman can maintain your home to save you money. One call really does take care of everything on your to-do list. All Mr. Handyman franchises are Fully Insured with General Liability and Workers Compensation. Some services are subject to state and local licensing and may not be available in all locations. Make sure to stay on top of all your household repairs, improvements and maintenance needs and request service in your area.