DIY or Not: Should I Mount a TV Myself?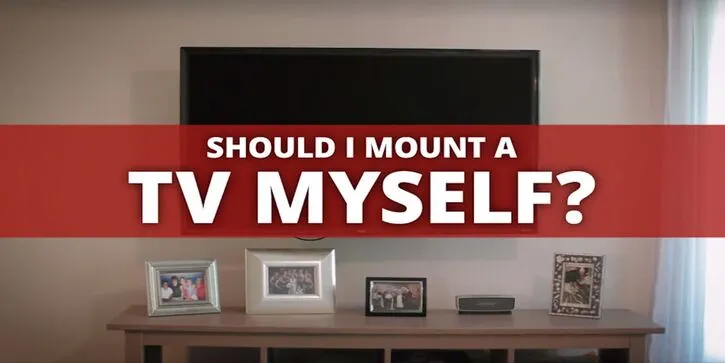 Nobody wants to watch the big football game or a new movie on a crooked television – talk about a pain in the neck! While mounting a TV isn't the most difficult home improvement project, it's one you certainly need to get right. Falling TVs can be extremely dangerous (and expensive).
Watch the video below before you decide to do it yourself.
Three things to consider before you do it yourself:
Make sure you find a stud or risk a falling TV.
Turn off your electricity before drilling into the wall – you don't want to hit an electric line!
TVs can be hard to lift and easy to drop! Enlist a friend to help lift your TV onto the brackets.
Mounting you television can free up valuable space – no more clunky entertainment centers! Just make sure that your TV is securely mounted to the wall and completely level. If you have a television mount but aren't sure whether or not you can handle the job, Contact your local Mr. Handyman or call. We'll have your TV on the wall and ready for the big football game or your next movie night. We'll mount the TV while you pop the popcorn!