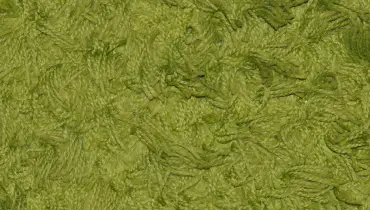 Whether your existing carpet has fallen out of style, become stained or worn, or you're simply ready for a change, new flooring is sure to freshen up your interior space. Before any new carpeting can be installed, however, the old carpet must be removed, and if you're looking for a great way to release some tension while saving money carpet removal is the perfect project for you! Read on for some great tips on how to remove carpet from any room in your home safely and easily.
Carpet Removal Tips and Tricks
Prepare to begin:
1. Once you've chosen your new carpet, ask the installer how much you'll save by tearing out the old carpet yourself, to make sure it's worth your while, and ask for advice about disposing of the used materials, and how to handle transitional areas or unique situations or spaces.
2. Remove all furniture from the carpeted area and any doors that swing into the room, including closet doors.
3. Gather supplies and materials, including:
Duct tape
Dust mask
Floor scraper (optional)
Gloves
Hammer
Knee pads
Pliers
Pry bar
Utility knife
How To Remove Carpet
Tack strips are placed around the perimeter of the room to hold wall-to-wall carpeting in place and keep it from stretching or wrinkling. They are commonly made from strips of wood approximately one inch wide, and have sharp, protruding tacks along their length to grip the underside of the carpet. Unless the tack strip is rotting or showing signs of rust, leave it in place, but if you must remove a section, place the pry bar underneath and gently lift it away from the floor.
Step-by-step carpet removal instructions include:
Choose your corner. Pick any corner of the room and using your gloved hands, or pliers, pull up the carpet. In the event that it won't come up, use your utility knife to cut a 6-inch square of carpet out from the corner to obtain a better grip, and pull again. Continue to pull the carpet along the length of the wall, making sure to wear your mask to avoid inhaling dust and fibers.
Fold. Fold over the carpet toward the center of the room, aiming to work with about three feet at a time.
Cut. Use your utility knife to cut along the fold from the back side, using caution around baseboards and walls.
Roll. Roll up each cut section as you go.
Tape. Tape up the rolled pieces of carpet for easier disposal.
Repeat. Continue working in manageable sections. If there is a closet in the room, cut the carpet along the closet doorway, and remove the interior piece separately.
Remove padding. Underpadding becomes compressed, worn, and/or stained over time and should be replaced. While wearing gloves, grab a section of padding, pull it up, roll, tape, and repeat until the floor is clear.
Remove staples. Residual staples can be removed using pliers or a pry bar, or use a sharp-bladed floor scraper to complete the job quickly and easily.
Safety Tip: Be sure to wear a pair of thick gloves throughout the carpet removal process, to avoid injury, and prevent irritation from fibers.
Now that you know how to remove carpets, you may feel motivated to complete a number of other repair, maintenance, and improvement projects around your home. The professionals at Mr. Handyman are here to help, with residential services for every room in your home at prices you can afford.
Contact your local Mr. Handyman
or call to get help in your home or business.