How to Build a Home Gym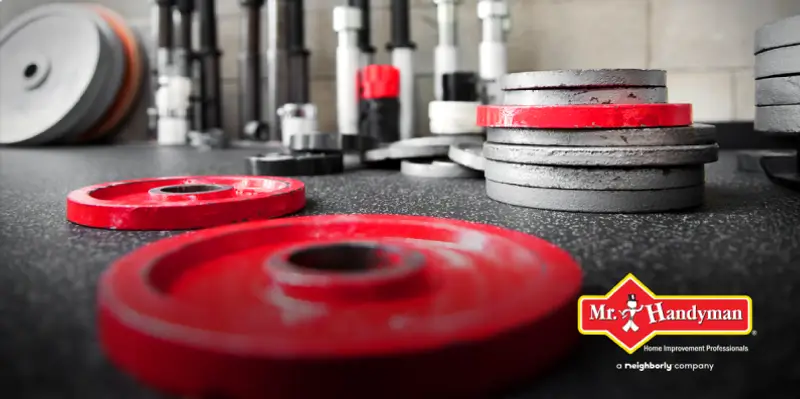 Sometimes going to the gym can be the downfall of your fitness routine! That's why more and more people are building home gyms these days. With no need to drive, find parking, deal with crowds, or pay a monthly fee--a home gym is the way to go. Wondering how to build a home gym? It's not that difficult to set up your own gym at home, and Mr. Handyman is always here to help. Here's how you can get started.
Building a Home Gym from Scratch
Common questions Mr. Handyman gets from homeowners about building a home gym:
Which spaces are suitable for a gym? You may have the perfect spot for a home gym if you have a(n):
What is the best flooring for home gyms?
How do you find wall studs to hang pull-up bars or mirrors?
What amenities can I add to make my gym workouts better or more fun?
request service from Mr. Handyman near you
or call for more tips and assistance with installing flooring, mirrors, and more. For the rest of your home service needs, check out one of our many sister brands with
Neighborly
.