Installing a New Mailbox in 6 Easy Steps
Last Edited: 9/14/23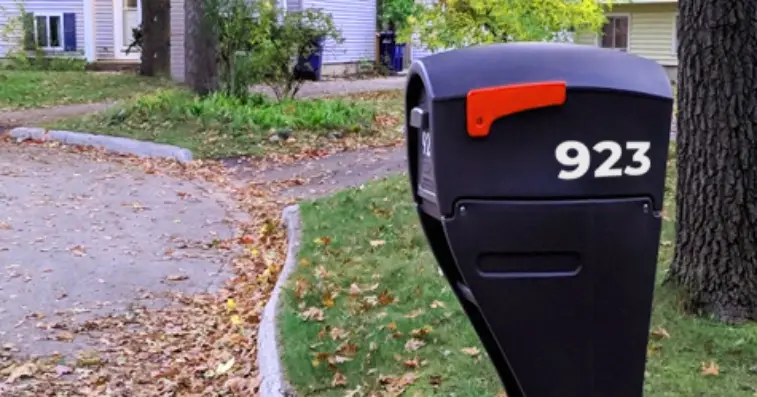 Installing a new mailbox is an easy and cost-effective way to boost the curb appeal of your home. A mailbox is often the first thing your guests and neighbours see when they're approaching your residence, so you'll want to install your mailbox properly – from putting in a new post to decorating your new mailbox. Here's how to install your new mailbox in just six easy steps:
Six Steps to Mailbox Installation
Purchase a new mailbox and post: Most boxes can be mounted on a 4x4-inch post, although some mailboxes involve more complex hardware. If you are only replacing a mailbox post, make sure that whatever post you purchase works with your current box. Most basic mailboxes are available in standard size (T1), large (T2), and extra large (T3). Novelty mailboxes may vary in size. Select whichever mailbox size and style best suits you and your home.
Ensure your mailbox is USPS compliant: Measure your new mailbox post height. According to USPS requirements, the bottom of a mailbox must be 41 to 45 inches above the road. Mailbox posts should be 6 to 8 inches from the curb. If your home does not have a raised curb, contact your local postmaster for instructions.
Remove the old mailbox and recycle it: Dig around the mailbox post with a shovel. If your shovel blade hits concrete, dig a wider hole around the base of the post. Pour water in and around the hole to help soften the soil. Wiggle the mailbox post until you can pull it out. Use leverage – e.g., scrap wood or a car jack – if necessary. Recycle the old mailbox at your local recycling centre.
Anchor the new mailbox post with concrete: Here's how to put in a mailbox post easily. Insert the new post into the hole, making sure the top is at the required height. Prop the post up with secure supports on all sides, making certain that it is level and won't shift after the concrete is poured. Prepare and pour concrete into the hole around the post, leaving a few inches of space at the top of the hole.
Mount the mailbox to the post: After the concrete is dry, it's time to attach a new box to the post. Attach the mailbox using mounting brackets, following the directions provided by the mailbox manufacturer.
Personalize your mailbox: Here comes the fun part! It's up to you to decide how to decorate and personalize your new mailbox. The only requirement is to clearly label it with your house number. All letters and numbers must be at least one inch tall. If your mailbox is on a different street than your house, your full street address is required to be on the mailbox.
That's all there is to it! Installing a new mailbox is a simple project that can be completed in just one day. But if you find that you need assistance or you simply don't have the time to install a new mailbox yourself, give your local Mr. Handyman a call. Our expert professionals can assist you with any home improvement or repair task – big or small. Don't hesitate to call us or request an appointment online. We'll help you get the job done the right way.