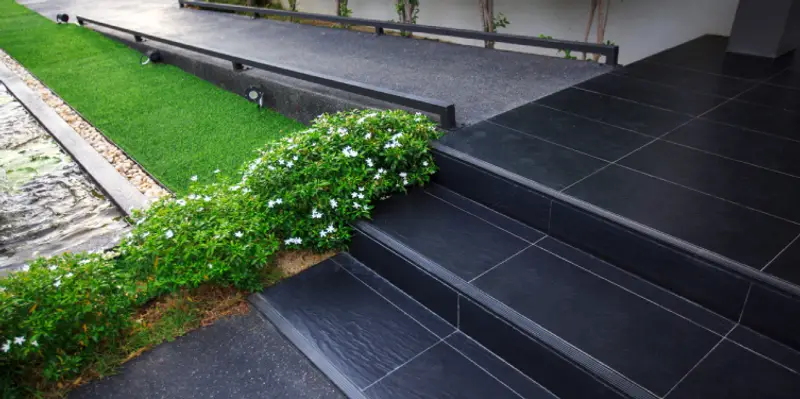 There is a lot involved with any Northern Virginia basement remodel, so it's important to properly prepare for that project. Many homeowners are tempted to just jump right in, but taking the time to create a great plan will ensure that you get great results. That's just one thing that your local handyman can help with.
When it comes to completing a Northern Virginia basement remodel, having a local handyman on your team will make things much easier. With expert advice and guaranteed service, that complicated project becomes much simpler. With the right team on your side, all you'll have to worry about is how to use your new space once the remodel is complete.
Whether you need advice for proper preparation or you just want some ideas for how to create a fantastic living space, Northern Virginia handyman is a great person to call when you're thinking about a potential remodel. Mr. Handyman of Fairfax and Eastern Loudoun Counties is here to help meet all your needs for basement remodeling in Fairfax County, Loudoun County, and nearby areas of Northern Virginia. We've got the advice you need to create an effective plan and the team of skilled professionals you need to complete your basement renovation.
Do You Have a Finished Basement or an Unfinished Basement?
The level of finishing already completed in your space will have the earliest effect on your overall renovations. A finished basement may not need as many services as an unfinished space, or it may need more, depending on what you want for your particular remodel.
For example, an unfinished space will likely need services for drywall installation and flooring installation. If you're planning to add a bathroom or need additional lighting, you may need additional services to make the space ready for those upgrades. However, completing those preliminary installations will be much easier with an unfinished space than it will with an area that already has finished walls and flooring. The same can be said for framing out new rooms, which may be part of what you want or need for your project.
In a finished room, you may have to think about removing and then repairing sections of your walls, floor or ceiling to facilitate your renovations. If you want separate rooms to be created, your project will have to include the necessary steps for integrating those new frames into your existing space. However, if the renovations you want for your Northern Virginia basement remodel are relatively simple, having a finished basement will make that simple basement makeover much shorter and less costly than it would be if finishing is required.
Finishing May Include:
Moisture testing and damage inspections
Plumbing and electrical installation
Insulation installation
Drywall installation
Caulking installation
Flooring installation
Do You Need Repairs Before Your Northern Virginia Basement Remodel?
If you have a finished space, it's best to complete any necessary repairs before you begin a basement remodel. That can also be said for an unfinished space, but repairs are generally less common with unfinished areas because they're typically used less frequently and require less overall maintenance.
Door repairs are common for all areas of a home, so be sure to check any existing doors and doorways for issues like a door scraping across the floor or frame damage. While you're checking the frame—and any other nearby wooden surfaces—keep an eye out for wood rot. It's common for wooden surfaces in areas with higher levels of moisture and humidity to suffer from issues that require wood rot repair—and that includes your basement.
Be sure to check any finished walls for issues like dents and holes. It's easy to put off drywall repair, but the results of any completed Northern Virginia basement remodel will be ruined by issues that could easily be resolved by a drywall repairman. Lastly, don't forget to check your egress windows to confirm that they're functioning. Those windows are essential for both letting in natural light and providing an emergency escape route.
Do You Have the Proper Permits for Northern Virginia Basement Remodeling?
Just as with a bathroom remodel and many other renovations, permits are required for basement remodeling in Northern Virginia. Fairfax County includes finished basements as a specific example of the types of remodels that require permits, and Loudoun County also stipulates that building permits are required for all remodeling projects.
Before you begin any work on your Northern Virginia basement remodel, ensure that you have the proper permits, or that your chosen handyman will help you acquire the correct building permit prior to providing basement remodeling service for your home. Keep in mind that you may need a plumbing permit or additional electrical permits, depending on the kind of work needed for your basement remodeling project.
Acquiring the right permits is especially important if your Northern Virginia basement remodel is part of your preparations for selling your home. While it's true that remodeling projects can raise the value of a home, that's not true for projects that were completed without the proper permits.
Failing to get the right permits could cause many complications during the selling process. When you're getting a home appraisal or inspection, you may have to prove that you have the right permits for any renovations that were completed, and it's possible that a lending bank may not agree to advance a loan for purchasing if they learn that your home's renovations were completed without a permit. It's also possible that a homeowner in Northern Virginia who fails to get the required permits for their project could be forced to pay fines, or tear down and redo parts of the completed work.
Don't Forget to Create a Budget and a Plan for Your Northern Virginia Basement Remodel
How to Create a Budget:
Don't just create an approximate budget based on how much you generally want to spend. The most effective budget for any basement remodel is detailed and specific. You should include costs for both materials and labor based on the estimates that you've collected, plus an additional buffer of 10 – 15 percent of your overall costs to cover any unexpected problems that may arise during your project.
Some homeowners in Northern Virginia use what's called a square footage calculation to create their budget. That's a simple calculation completed by multiplying the cost of your selected materials by the square footage of your space. While that might give you a general figure for your overall costs, it won't give you that specific, helpful number that comes from a detailed budget.
A general square footage calculation will also likely give you a value that's lower than your actual project cost. That's because that calculation doesn't include the costs of your permits and the cost of labor involved in your project. Even if you're planning to do some work yourself, you'll likely still need a professional at some point, especially if you need to complete new installations. It's important to consider every specific cost so that you can make the right decisions for both your home and your wallet.
How to Create a Plan:
An ideal plan should include two things. The first is a clear idea of the results you want for your basement remodel. That could include specific drawings and plans for a new proposed layout, written descriptions of each area or modification, and anything else that might be required to visualize the results you want. Having that clear idea for your project will ensure that you're able to work with your chosen professionals to get a Northern Virginia basement remodel that results in a beautiful, functional space.
The second part of your plan should include specific details about deadlines, priorities, and your living arrangements during the ongoing project. Renovating your entire basement could take a while. Will you plan to live at home during that time, or will you find alternate accommodations? How long exactly will it take? Do you have specific deadlines and stages for the project? Those are all the details that you should consider for your plan.
If you choose to hire professionals for your remodel, they may also help you create a plan with estimated deadlines for each stage of the work, the required materials, and other details related to the labor involved for the remodeling and basement finishing process.
Important Design Choices for Your Northern Virginia Basement Remodel
Are you wondering what to include in your plan for priorities and goals? Are you struggling to picture the results you want? If you need a source of inspiration, there's no better person to ask than a professional handyman. We've completed many renovation projects in Northern Virginia, so you can rely on us for tips and ideas about what will work well for your basement remodel—and what won't.
Basement Flooring Materials
Picking the right material for your basement floors is important. If you pick the wrong material, you run the risk of damage to your new floors because of issues with your foundation or moisture in your basement. If you pick the right material, you'll always be happy with your new floors.
Luxury vinyl tile, engineered wood, laminate, and tile are all great options for your floors. Each of those materials is available in a wide variety of styles to suit all tastes, and they're more suitable for installation in sub-level areas. There are additional options available, such as a rubber or epoxy coating, that you may want to consider if you're planning to create a basement gym.
Common Northern Virginia Basement Remodel Layouts
Picking your layout ultimately comes down to personal needs and taste. Your layout should reflect the intent of your basement remodel. Are you completing this project to provide more living space for your family or guests? Do you need a workspace? Do you want a space for leisure and entertainment?
Potential Layout Modifications Include:
A separate home office or workspace
A home theater or entertainment room
A lounge room for entertaining guests
A custom storage space
A guest suite, including a full bathroom
An open-concept layout ideal for many uses
If your main concern is creating a space that provides great value, then your best bet is an open floor plan that's suited for a wide range of uses. Creating an open space will allow potential buyers in Northern Virginia to more easily imagine their own uses for the room, which will make the area more appealing.
Unique Design Ideas For Your Northern Virginia Basement Remodel
Add an Accent Wall
By using different materials, colors, or decorations on one specific wall of your home, you can create an accent wall that will stand out against the rest of the room. Common choices for an accent wall include a high-contrast color or the use of visually stunning tiles such as natural stone.
Install Crown Molding
Whether your ceiling is already finished or you're finishing it as part of your renovations, crown molding is the perfect final touch to bring the room together. Crown molding is a great choice for a basement remodel because it draws your eyes up and makes ceilings seem higher than they are, which is an effective solution for hiding the effects of low ceiling height.
Add Hidden Lighting
By using creative drywall features in your walls and ceiling, it's possible to create hidden lighting features that will lighten up the space. Many Northern Virginia basement remodels already need extra lighting, simply because of the limited light that gets in through egress windows, so this is a great way to add extra lighting that also has a unique effect on the room's visual appeal.
Do You Need Professional Service for a Northern Virginia Basement Remodel?
Mr. Handyman of Fairfax and Eastern Loudoun Counties is here to help! Whether you're wondering which modifications might be best for your specific remodel or you already know what you need, we're ready to assist you. Our skilled professionals have all the experience necessary to provide great results for your home improvements, repairs, and maintenance.
Call us
to learn more about how we can help with remodeling and repair services for homes across Fairfax County and Eastern Loudoun County, from
Centreville
to
Sterling
and beyond.