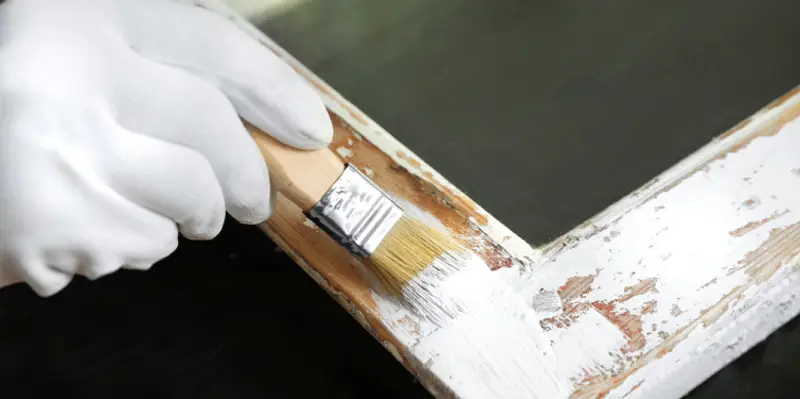 Most Fairfax, VA homeowners have a list of repair, maintenance, and improvement projects they'd like to get done around their house—and exterior trim repair and installation is usually nowhere near the top if it even makes the list at all. Quite often, our eyes tend to slide right past exterior trim elements without even noticing them. But even if you have noticed some signs of deterioration, you might not be too worried about it. After all, it's just a minor spot of cosmetic damage on the part of the house that exists entirely for appearances . . . right?
Actually, your exterior trim does a lot more than just sit there and look pretty. It protects your home against serious problems like water damage that can worsen, spread, and eventually cause severe structural integrity issues if it's allowed to fester. Fairfax trim repair and installation services may be able to save you a considerable amount of money over time. But how do you know if your house is in need of exterior trim installation or repairs? This guide goes over some of the key warning signs of trouble and explains the ways our Fairfax trim repair and installation services can keep your money in your bank account where it belongs.
If your home needs the protection against moisture incursion and curb appeal boost that comes with exterior trim repair and installation, count on your local Fairfax handyman to get it back in excellent condition quickly and effectively. The team of service professionals at Mr. Handyman of Fairfax and Eastern Loudoun Counties is passionate about our work, and we take pride in delivering the highest standards of quality home services and customer care that go the extra mile.
What Is Exterior Trim?
Exterior trim is a broad category of building components that give your house a finished, polished look by covering gaps where one material transitions into another or changes direction, or at corners and right angles. Since exterior trim is, of course, on the outside of the house, it's exposed to the elements and often battered by wind, rain, and direct sunlight—not to mention wildlife attacks and insect infestations. That's why it's important to keep up with regular Fairfax trim repair and installation services.
Exterior trim in Fairfax, VA includes parts such as window frames, door frames, drip caps that sit above the frame, frieze boards, and other components that exist to make your home look complete—as well as protect against moisture damage and pest infestations. Some types of houses, such as Victorian, have more elaborate decorative elements like corbels, spindles, scalloped gables, and custom window shutters.
Are Soffits and Fascia Boards Included?
Depending on who you ask, soffits and fascia are generally included in either the exterior trim or siding categories—and some people consider siding to be part of your home's trim elements too. Fascia boards cap off the edge of your roof eaves, running parallel to the exterior walls, and are typically where rain gutters are attached. Soffit boards cover the underside of the roof eaves—you'll see them if you stand next to an outside wall and look straight up—and they are ventilated with slats or holes to improve air circulation in your attic space so it can get rid of excess heat and humidity. Whether you need siding repairs, trim replacement, or other services for your soffits and fascia boards, your experienced Fairfax handyman can take care of it for you.
How Do You Know If You Need Fairfax Trim Repair or Installation Services?
If you're like most homeowners, you don't spend much time considering, examining, or daydreaming about Fairfax trim repair services—in fact, the entire topic probably rarely (if ever) crosses your mind. But if you know what to look for, you may start to notice some issues that really should be handled, and you can call your local Fairfax trim repair and installation professional for help before the damage gets out of hand. Here are some of the major warning signs to keep watch for.
1. Softened, Crumbling Wood
It's quite common for elements such as window frames, door jambs, decorative components, and more to be made with wood. It's a classic, beautiful, durable, renewable material that is readily available and easy to work with, so its popularity is hardly surprising. But timber does have a weakness, and it's a big problem for homeowners: wood rot. This type of decay is only found on wood with a high moisture content above 20% or so. As we mentioned above, the outside of your house is frequently exposed to water from rain and snowmelt, which raises the moisture content of wooden surfaces and elements and makes them vulnerable to rotting.
Wood rot causes timber to soften and crumble apart, so rotted material can't lock out moisture like it's supposed to. Water will seep into the interior of your walls and cause some major problems that make your home less comfortable, safe, and sanitary for your household. It is capable of spreading to other parts of your structure, and some varieties can even travel over non-wood surfaces such as masonry. That's why the earlier you can catch it and call your Fairfax handyman to chase it off your property, the less time-consuming and stressful the whole Fairfax trim repair process will be. Learn more with our complete Fairfax, VA guide to wood rot repairs.
2. Peeling Paint
Paint that is peeling off in strips or solid stain that's flaking off in chips or chunks is one of the earlier signs of moisture damage. Paint and sealant provide a water-resistant barrier that prevents wood trim from soaking up moisture, which is critical to preventing wood rot. But if the sealant has deteriorated and worn off over time—or was never there, to begin with—moisture can soak into the wood. That causes it to swell up and put pressure on the paint from underneath until it lifts and then cracks and peels off, leaving the timber underneath with absolutely no protection at all. From there, it's only a matter of time until wood rot rears its ugly head. The best way to avoid that is Fairfax trim repair service to remove the peeling paint and refinish your trim, followed up with a thick layer of sealant for proper protection against the elements.
If you get composite or PVC exterior trim installation, you don't need to worry about wood rot or peeling paint. Those materials come in a wide range of colors and textures, many of which are made to mimic the look of natural wood. The downside is that the color is prone to fading over time, especially in places that get a lot of direct sunlight.
3. Cracks, Holes, and Missing Pieces
If softened, crumbling material is bad, then it stands to reason that cracks, holes, and gaps are even worse. Broken or missing pieces obviously can't hold water out, so moisture will get inside your walls and fester, causing the supporting structure of the building to rot, damaging your drywall, and creating other severe problems that can cause health issues for your household. If some of those outside protective components are badly damaged or completely gone, a new Fairfax exterior trim installation is likely going to be the best course of action for your handyman to get your house back in protected, attractive condition.
4. Interior Moisture Damage
We've talked quite a bit about how degraded components on the outside of your house let moisture in—but what happens once it's actually inside? Moisture damage inside your house might be one of the first noticeable indications that you have serious problems that require Fairfax trim repair or installation service. That can include indications such as:
Brown water stains on walls or ceilings
Excess moisture under or near vulnerable points such as windows and doors
Patches of wood rot on interior trim such as window frames or even affecting other wooden surfaces such as hardwood floors
Mildew or algae growth on walls
Cool drafts of air coming from light switches and electrical sockets
If you're seeing some of the above signs in your house, it's possible that they are being caused by another issue that's not related to your exterior trim, such as a leaking roof or hidden plumbing leak. But regardless of where the moisture is coming from, the source needs to be found and eliminated to prevent even worse damage.
How Can Exterior Trim Installation or Repair Save Money?
Now that you know some of the telltale signs that indicate you need Fairfax trim repair or a new installation sooner rather than later, you may be wondering how exactly those services can save you money. Here's more information on the ways that Fairfax trim repair and exterior trim installation can give your wallet a break.
Lower Energy Costs
When your exterior trim has deteriorated or suffered sudden damage, it can't do its job of preventing heat transfer, the natural process in which thermal energy always tries to move from a warmer place to a colder place. That means that in the summer, when your air conditioner is on, heat from the sun will come inside and undermine its efforts, or in winter, warm air from your furnace will escape to the outdoors. A lot of the components of your home are designed to prevent heat transfer from occurring because it changes the temperature in your house, forcing your HVAC system to turn on more frequently and for longer periods of time.
Running your HVAC system is already pretty costly, but it's worth it to maintain your indoor comfort levels. When you have damaged parts that need Fairfax trim repair, there's nothing stopping thermal energy from crossing through those gaps and cracks where your house is no longer energy efficient. That added operation time causes your HVAC system to use a lot more fuel, which leads to a noticeable increase in your monthly utility bill. Your Fairfax handyman can get your house sealed up again to prevent heat transfer and save you a considerable amount of money on energy costs.
Increase Property Value
This point isn't so much about saving money as it's about getting a solid return on your investment if you're planning to put your house in the real estate market in the near future. Fairfax trim repair could help to increase your evaluation and sale price. It will also impress prospective buyers and reassure them that the house has been well-maintained, which makes it much easier to seal the deal. And this consideration applies to interior and exterior trim installation as well. For example, having your handyman install crown molding on the interior of your house could have a surprisingly outsized impact on the appearance and property value of your home.
Prevention is the Best Cure
Fairfax trim repair and maintenance work may feel like a major chore with a minor reward, but it's worth keeping in mind that regular maintenance is less costly than replacing it altogether. In fact, delaying exterior trim upkeep could cost you big bucks. Don't have the time or ability to climb a ladder and maintain trim? Don't worry! Our expert Fairfax handyman team will take care of annual maintenance tasks so you can rest easy knowing you won't have to deal with repair or replacement services any time soon.
Is Your House Calling Out for Fairfax Trim Repair or Installation Service? Trust Your Local Handyman to Fix It Up!
Whether you're in Fairfax, VA, or living in a nearby community such as Centreville, Fair Lakes, or Sterling, you can get dependable handyman services from the team of professionals at Mr. Handyman of Fairfax and Eastern Loudoun Counties.
Get in contact with us today by calling.