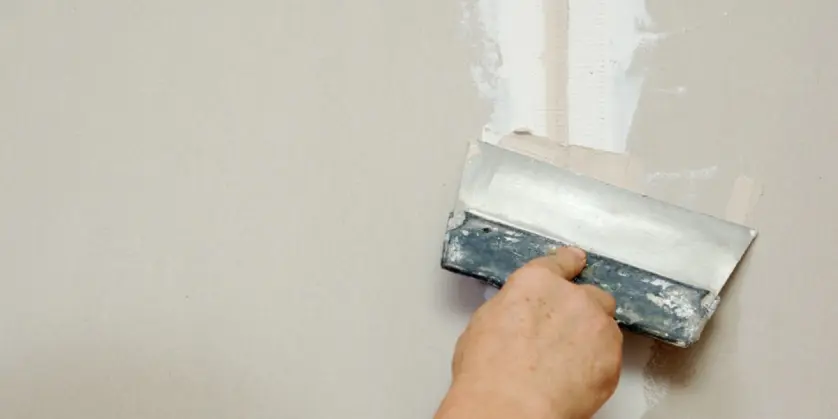 Owning a home in Newtown has numerous benefits, such as building equity, having a place to call your own, decorating as you wish, and investing in your future. Yet, it also means dealing with fairly constant maintenance. Like with any Newtown property, there always seems to be something that needs to get done around the house. Drywall repairs are one of the most common types of home maintenance.
Leaks, such as those that might come through a roof or from an upstairs bathroom, are the number-one source of drywall damage in Newtown. Between those common leaks, hanging pictures and TVs, installing shelves, and general wear and tear, wall damage is likely to occur at some point in all Newtown buildings. Timely drywall repair is integral for keeping your home looking its best, and although many walls might not directly impact your home's structural integrity, it can still be dangerous when they fall into serious disrepair.
To keep your walls in the best condition possible, turn to the experts at Mr. Handyman of Newtown and Yardley. We know it's unlikely you have the time, tools, inclination, or skills to properly handle drywall repair. We're more than happy to take care of it for you. In fact, our highly skilled technicians have years of industry experience, and many specialize in drywall repair and installation.
Curious about Sheetrock and how our pro team can get your walls looking good as new with our expert drywall repair services? We've got the information you need right here, so you have every fact necessary to make an informed decision about Newtown drywall repairs.
How Does Drywall Get Damaged in Newtown?
Drywall (also called wallboard and Sheetrock, a brand name) is a unique material because it is easy to install—with the help of a professional—lightweight, and fire resistant. However, prevalent as it may be in Newtown homes, wallboard is damaged quite easily.
Common Causes of Damage in Newtown:
Settling Homes: It's natural for your house to settle deeper into the earth it's built in as time goes on. However, the shifts can result in hairline cracks along the house's foundation and walls.

Anchor and Nail Holes: Since Sheetrock is not as durable as wood, special anchors are needed to hang shelves, TVs, and paintings. Unfortunately, these anchors/nails leave holes.

Nail Pops: One of the most common issues we fix at Mr. Handyman, nail pops are small circles that protrude from your wall. They're caused by shifts in the wall after construction.

Wear and Tear: Life happens—and sometimes, that means you wind up with dents, chips, popping nails or holes in your wallboard.

Moisture Damage: Although most varieties of Sheetrock are fire resistant, it's not water-resistant. Leaking showers, sinks, toilets, and roofs are all top causes of drywall damage. Poor ventilation and leaking pipes can also seriously damage your walls—making them damp, mushy, and causing mold to grow.
Why is Drywall Repair Important?
It Does Not Last Forever
Interestingly, drywall was invented in 1916 to replace heavier and more expensive materials like plaster and wood. As we mentioned above, its impressive qualities include being light, easy to install, and that it's fire-resistant. Since its creation, it's become one of the most popular building materials in Newtown — and across the country.
Sheetrock's usefulness has made it so popular that building the average U.S. home requires more than 7 metric tons of gypsum. Yet, despite its many amazing qualities, wallboard is very porous and prone to damage. It's entirely normal for it to require repairs as time goes on, and the longer you wait to complete those repairs, the worse existing problems will become.
Damage Means Ugly Walls
Keeping your walls in good shape is important for your comfort and safety, but Sheetrock also naturally plays a key role in the visual aesthetic of Newtown homes. Since drywall is the base layer of most walls, any imperfections will be visible—even if you use more than one coat of paint.
The only way to get rid of the appearance of cracks, holes, chips, and dents is through drywall repair. One of our expert handymen will also happily repair holes and other damage before giving your walls a fresh coat of paint. By the time we're done, you won't be able to tell where the damage was to begin with!
Keep the Elements Where They Belong
Drywall is not insulation, but it is part of the layers of Newtown homes that keep the elements at bay. If it's cracked or otherwise damaged, it won't be able to protect your home properly. Drywall repair isn't just about keeping Newtown homes beautiful. It also brings lasting comfort, security, and safety.
Wallboard Keeps Out
Drafts that may have an adverse effect on your HVAC system's efficiency

Bugs and pests, since they can crawl through holes and cracks into your house

Humidity and moisture, as rain or snowmelt could seep into any holes in your Sheetrock
Water Damage Will Get Worse
Once common cause of water damage we've experienced at Mr. Handyman is a burst pipe leaking or flooding Newtown and Yardley homes, but other types of leaks are also common. Even improper ventilation in humid rooms, such as the bathroom, will gradually degrade Sheetrock. This material is very porous. Once mildew or mold sets in, it's almost impossible to get rid of.
It's best to start drywall repairs as soon as you notice signs of water damage on your walls. Without a quick, effective response, mold, mildew, or even wood rot could spread to other areas in your home and negatively impact your family's health.
Signs of Water Damage:
Mushy or soft walls

Brown stains

Cracking

Bubbling

Flaking

Damp or musty smell

Increased water bill
Why Hire a Newtown Drywall Repair Professional?
At Mr. Handyman, we provide workmanship for many home improvement tasks, including drywall repair service. Whether you need a small patch or sheet replaced entirely, we're the experts for the job.
Not only are our service professionals highly experienced, hardworking, and courteous, but we're also recognized throughout Newtown, Yardley, and surrounding areas for our outstanding customer service. When you hire our expert team, you can have peace of mind knowing your home is in good hands.
Rather than stress about DIY repairs, spending your entire weekend going back and forth to the hardware store, or discovering you've patched the hole incorrectly, trust your repairs to the local pros in Newtown.
Our Expert Technicians Can:
Fix Cracks and Holes: Our team will efficiently get rid of ugly cracks and holes—whether that involves a patching job or replacing an entire sheet.

Painting and Finishing Services: Our team will not only patch or replace your wallboard, but we'll seamlessly paint over and finish it, so your walls look good as new.

Smooth Nail Pops: Our team will fix these unsightly bumps, so they don't take away from your otherwise perfect walls.

Home Renovation Installation: Do you need to finish your basement? Perhaps you've planned a project that involves knocking down or building walls? We can take care of that, while ensuring your insulation and wiring has been completed first.

Repair Flood Damage: When your basement floods or a pipe bursts, it can seem overwhelming to get your home back to how it was. But the good news is, our team can repair flooded areas efficiently and professionally.
Book Our Drywall Repair Services Today!
If you need help with a drywall job, call the experts at Mr. Handyman of Newtown and Yardley. We can expertly handle all your drywall repair and installation needs. Customer satisfaction is always our top priority, and we aim to create a positive experience for our clients from start to finish. We've provided excellent customer service and craftsmanship to clients throughout Newtown, Yardley and nearby communities.
To book an appointment or to learn more about our full range of
local services
, we invite you to call our friendly office staff.