What Does It Take to Replace a Rotten Windowsill?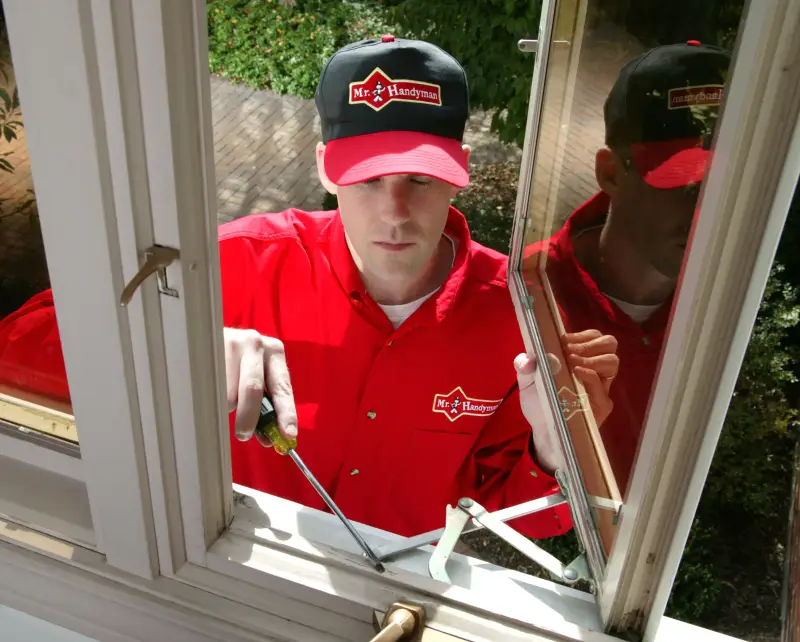 First, you will need to remove the sealing between the rotten windowsill and the frame. A utility knife and hammer work best. Then use a chisel to pry off the sill and any trim material and wooden supports.
Next, you will wipe the window frame clean, using solvents and sandpaper as needed. Chip away any remaining rotted wood, then use an epoxy mixture to fill in for the removed wood and to seal the frame. At this point, if you cannot tell if you've removed all of the rot, getting the advice of a professional handyman makes sense.
If you are confident that all of the rot is gone, you will need to use your old windowsill as a template to make the new one, tracing around it on a pressure-treated board. Cut and shape the new sill with a table saw and a jigsaw; give yourself a little extra room all the way around to ensure you provide adequate coverage for the frame, as you can always trim in place.
Next, you will attach the new windowsill with weatherproof nails or screws, driving them along the edge where the previous fasteners were. Replace caulking along the edges, let cure for 24 hours, then reattach any trim material or wooden supports you removed. Finally, fill the screw or nail holes and repaint the windowsill to match the surrounding material.
DIY or Outsource Windowsill Replacement?
Consider the extent of wood rot on the windowsill and behind it, but also factor in experience and materials. Because rot can spread and cause further damage, this may not be the best job to start your DIY efforts with, and you also may not have the equipment needed, significantly increasing the cost for you to tackle the work yourself.
For windowsill replacement, you will need the following:
Protective gear
Cleaning solvents and rags
Sandpaper
Pressure-treated board
Caulk
Epoxy
Utility knife
Hammer
Chisel
Screwdriver
Tape measure
Table saw
Jigsaw
Weatherproof fasteners
Painting supplies
While most of the items on this list do not make this an expensive task, purchasing the saws do if you do not already have them. Some home improvement stores rent equipment such as this if you do not see using them frequently enough to buy them.
If you do outsource the work, you also get the peace of mind a professional can provide that all of the rot has been removed and that the new windowsill will not allow rot to form again. A professional handyman can also inspect all windowsills in your home for dry rot.
Mr. Handyman can maintain your home to save you money. One call really does take care of everything on your to-do list. All Mr. Handyman franchises are Fully Insured with General Liability and Workers' Compensation. Some services are subject to state and local licensing and may not be available in all locations. Make sure to stay on top of all your household repairs, improvements, and maintenance needs and request service in your area.