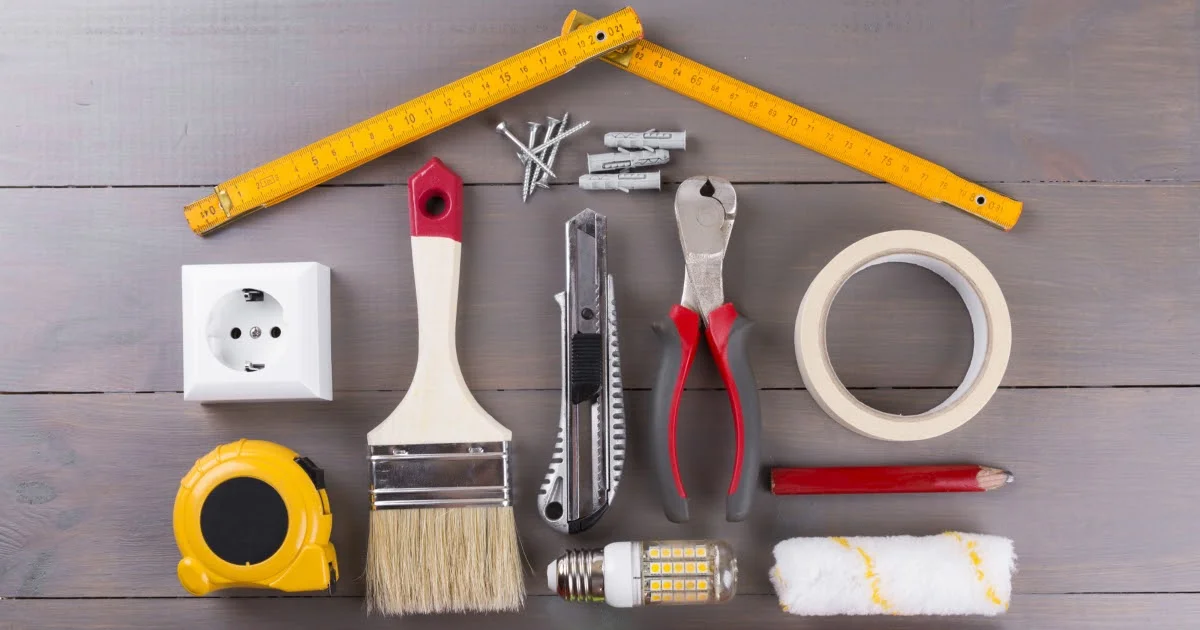 So, you want some work done around your house. But, you're not sure whether you should hire a handyman or a general contractor. Or you might be thinking, "Aren't they the same thing?"
Well, yes and no. There is a fundamental difference between the two professions—that we'll dive into in just a moment.
However, before we do, it's important to note that there can be some crossover between the two. Many professional handymen have also worked as general contractors—and vice versa. Each career requires dedication to the trades industry, professionalism and years of expertise.
For instance, at Mr. Handyman of Greater Columbia and Eldersburg, all of our technicians have more than 10 years of work experience—with some of our service professionals having worked in the trades for more than 40 years. Not only that, but our technicians are also highly skilled in many areas, including in carpentry, drywall installation and flooring installation/repair.
Additionally, we're recognized throughout Central Maryland for our dedication to customer service. Whether we're completing a list of odd-jobs around your property or assisting with a remodeling project, you can rest assured that your home is in good hands! We'll take the time to answer any questions you might have, we'll be transparent about the work from start to finish and always treat you, your home and your family with respect.
So, what sets our team of expert Columbia handymen apart from general contractors? Read on to find out!
Handyman vs. General Contractor: Who to Hire?
Fundamentally, the main difference between handymen and general contractors in Columbia, MD, is the scale of the project you are completing. Handymen are exceptionally skilled at performing a wide range of jobs around your home or commercial property. We're the kind of professional you should hire when your to-do list seems never ending.
While our team can assist with making over your bathroom or kitchen through small (but effective) changes to spruce up your space, we do not tackle extensive renovations, remodels or construction projects. For that, you would need a general contractor. Typically, handymen work either alone or maybe with one other person—appropriately suited for smaller jobs.
On the other hand, Columbia contractors will often manage a large team of experts dedicated to specific tasks. For instance, if you want your kitchen remodeled, general contractors will handle the planning and big-picture perspective, and then employ plumbers, cabinet installers, electricians, flooring experts, demolition crews and other professionals depending on what the project requires. A general contractor will oversee the construction process and be your point of contact during a renovation.
What Kinds of Jobs Do General Contractors Do?
A general contractor's construction services will vary depending on what you need done. But typically, a homeowner will employ a general contractor when they need help with:
Bathroom Remodels
A bathroom remodeling job is typically completed by a general contractor because it involves so many moving parts. At the very least, both a plumber and an electrician will be needed to handle installing new fixtures—like adding a shower to a powder room. Likewise, if you want to spruce up your lighting by adding additional lights, most handymen won't be able to complete this task. However, a handyman would be able to change light fixtures or bulbs and handle jobs like tile repair.
Kitchen Renovations
In similar fashion to remodeling a bathroom, if you want to make significant changes to your kitchen, then it's best to hire a general contractor. This is especially the case if you're planning on moving around any walls or adding an extension to the space—such as a sun room or breakfast nook. If the job requires any kind of major structural changes to your property, it's best to go with remodeling contractors who can also handle obtaining any required permits and have a large enough team to complete the job in a timely manner.
Basement Refinishing
Is your basement nothing but wooden frames and concrete? Time to hire a general contractor. While a handyman may be able to help with certain tasks, if your basement needs to be wired, have walls built or even have a bathroom installed, a general contractor is the way to go. Contractors are expert remodelers, so they will be able to plan out the entire refinishing project from start to finish. And again, their broad-based team of hired professionals can finalize all major tasks required to complete your unfinished basement.
Roofing Services
Do you have a leaky roof? Most handymen won't tackle roofing repairs—although they could help with tasks like pressure washing or gutter cleaning. Roofing generally requires specific skills and a large team—two of the main differences between a general contractor and a handyman—to complete this larger-sized project.
What Kinds of Jobs Do Columbia Handymen Do?
Handymen are cost-effective solutions to your everyday problems. Essentially, anything that's not a massive project can be taken care of by a professional technician. Besides, most general contractors in Columbia aren't interested in small or even medium-sized home improvement tasks—which is where we step in! As a homeowner or property manager, you know there are always little odd-jobs that need to be done, and often it can seem like these tasks are never-ending. Your schedule is busy enough as it is, so instead of learning how to caulk or regrout tile, trust the task to one of our pro technicians. A few common jobs completed by handymen include:
Drywall Repair and Installation
Drywall, also called Sheetrock, makes up the majority of Columbia homes. Sadly, it is all too easily damaged. Hanging pictures, roughhousing children, moving furniture and water damage can all take a toll on your drywall. When you need a hole patched or even the whole sheet replaced, trust the team at Mr. Handyman to get the job done right the first time.
Door Repair and Installation
Doors get a lot of use, and it's natural for them to need some TLC from time to time. Whether your front door won't latch properly, the bathroom door squeaks every time it's opened or you want to install a storm door for your porch, we've got it covered! Our team of experts have installed and repaired all kinds of doors in Columbia—yes, doggies doors too!
Fence Repair
Your fence should be a lovely frame around your picturesque property. If it looks like it's seen better days—perhaps the paint is peeling, it has missing slats or the entire structure is leaning—the overall aesthetic of your home will suffer. Not to mention, fences are important for security and privacy in Columbia. Keep your fence looking its best with the help of our pro team.
Deck Repair
Your deck can be the perfect place to unwind after a long day—but not if it's looking worse for wear. Whether it's time for the structure's annual staining to prevent damage from the elements, or it's been neglected for a while and needs some serious TLC, our Columbia technicians have it covered. We can complete many deck repairs including the replacement of damaged posts and beams, weather-proofing and more!
Hire the Pros at Mr. Handyman Today!
Are you ready to get started on your to-do list? When you need a series of odd jobs done around your home or commercial property, trust the team at Mr. Handyman of Greater Columbia and Eldersburg to get the job done right the first time. We've helped countless customers throughout Central Maryland with their repair, maintenance, and installation needs—including in Clarksville, Dayton, and Elkridge.
Get started by giving our team a call today.