Plywood Siding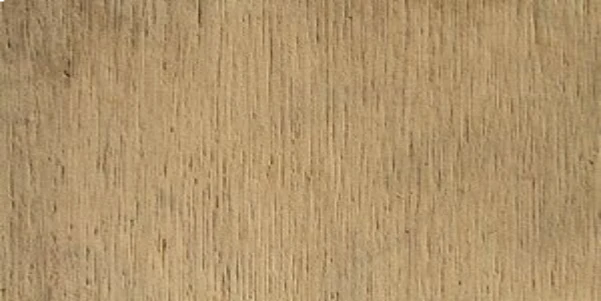 Plywood siding was a very popular construction material in greater Jacksonville for many years. What I call plywood siding, you might know as T1-11. This comes in 4'x8' sheets and has ½" vertical lines cut into it on 4" or 8" centers (spacing). There is also a Reverse Board and Batten product (RB&B) that has wider grooves cut into it to mimic the traditional look of batten strips.
There are various manufacturers of plywood siding products. Some are made from thin layers of wood laminated together, as is traditional plywood. Others are an Oriented Strand Board (OSB) product, which is wood chips and chunks mixed with a binder and pressed into sheets. While many are similar, if doing a repair it is best to go with the same product for the best match.
Plywood siding was inexpensive and easy to install. It was nailed directly to the exterior framing of the home, providing both the structural shell of the home and visible siding at the same time. With vinyl siding, for example, the framing is covered with plywood sheathing, and then the vinyl siding.
Every "Pro" has a "Con" and given the moist Florida environment, the "Con" for plywood siding is that it rots. Plywood siding must be kept firmly encased in paint or it begins to break down. Garden mulch along the bottom, vines climbing walls and holding moisture, water rolling off the roof, and splashing exterior walls of homes without gutters all hasten the damage that moisture can cause.
There are plenty of very nice homes built with plywood siding, and to keep those homes looking nice it must be maintained. Gutters are a huge help, getting water off the roof and away from the home. Keep it well caulked and painted, paying special attention to the edges. As a layered plywood product, water along the edges can cause delamination. Mulch from gardens, piled against the bottom, will also cause delamination. There is no way to fix this, only replace the damaged areas.
For those tired of the maintenance associated with plywood siding, some choose to go over it with vinyl, or with fiber cement lap siding. Fiber cement still requires caulk and paint periodically. Vinyl fades and gets brittle in the harsh Florida sun. Both look nice, and neither will rot.
Keep your plywood siding caulked and painted, and it will last a good long time. Or consider using it as a base, and go over it with something more weatherproof. Not only does this reduce your maintenance requirements, but it also gives your home a facelift and may increase its resale value down the road.
Most will not want to reside in their home, so upkeep is key. If you do not have the time, desire, or know-how to inspect, caulk or repair damaged areas on your plywood siding, know that this is a very common repair for us at Mr. Handyman. We also replace rotten trim around doors and windows, fix rotten fascia and soffit, and handle other general carpentry needs on the outside of your home. This includes replacing rotten deck boards, steps, and stringers. We can also wash and stain your deck after those repairs, helping it last.