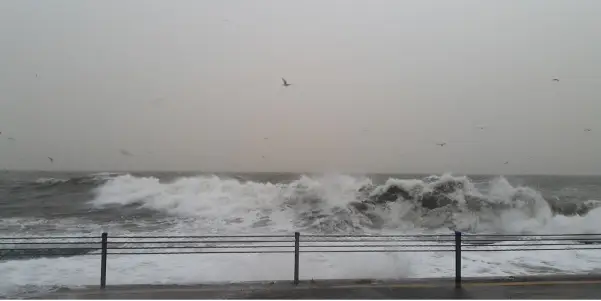 Ian has come and gone. Northeast Florida survived the storm with limited damage. Southwest Florida is another story completely.
It is said that tornadoes arrive with little or no warning, but that there are no surprises with hurricanes. We know they are coming days in advance. While I understand the point being made, I am not sure the result is much different. Residents wait to see where the storm is going and hope it does not come their way. For many this works out, and for others this approach had serious, even fatal, implications.
Each track is unique and tracks constantly change. You will not always know the full potential impact until it hits. The sobering impacts in SW Florida should make you stop and reflect on how seriously, or not, you have taken past storms.
While this event and the full impact to our city and state are still fresh in your mind, now is the time to assess what you need to do different 'next time'. Will you leave the next time if greater Jacksonville is in the crosshairs of a storm? If so, make a list of things you need to take with you, so you do not forget something important as you head out the door.
You may be without power for days, or longer. Are you prepared for this? You live in Florida, and storms are not rare. If you have not already, it may be time to invest in a generator that can power your fridge and freezer, a fan, and provide a bit of light at night?
Do you worry during the peak winds about a tree falling and damaging your home? If so, it is time to have an arborist assess the health of your trees and make recommendations to thin them or remove any that pose an unreasonable risk to your home.
While thinking about Ian, or Matthew or Irma, have you decided to install hurricane shutters or have plywood cut and stored in your garage for future storms? If so, start this process now. Hurricane shutters and plywood are in short supply when a storm is inbound.
You may live along the coast where storm surge is a real risk, while others live along Black Creek or other waterways that will overflow. There is no one size fits all action plan for storm preparation, other than 'have a plan' and commit to it. If you just 'wing it' in real-time and now realize the shortcomings of this approach, now is the time for action – so you do not forget the changes you want to make for the 'next time'.
While we fared OK in NE Florida, we know that the high winds blew out some soffits, peeled back some vinyl siding and fascia, and that wind driven rain caused some leaks around windows and doors. Not only will those windows and doors need caulking, but drywall may need repair inside the home. These are all issues Mr. Handyman can help you with.
If you have storm damage, or just have a fall to-do list you need help with, please call Mr. Handyman to discuss how we can help. Professional, safe, dependable, and convenient – Mr. Handyman has been recognized as greater Jacksonville's 'Best' handyman service company. Call today and experience the Mr. Handyman difference.