Austin Home Repairs and Professional Handyman Services
Welcome to Mr. Handyman of South Austin/Lakeway, where professional, safe, reliable handyman service for your entire "To Do" list is just one call away. That's why local residents choose our professional handymen in Buda, Lakeway and The Hills, Bee Cave, Spanish Oaks, and Austin, who specialize in ALL major and minor home repairs over an independent handyman.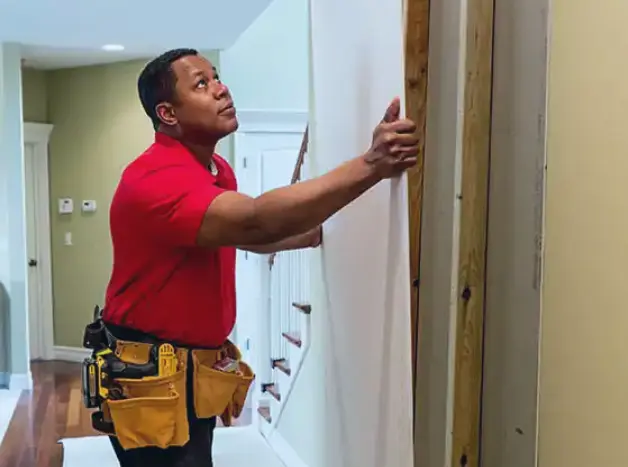 Why Choose Mr. Handyman?
Convenient one-call solution.

Safe, worry-free experience.

Fully insured with general liability and workers' compensation.

We'll clean up when we're done.

Our workmanship is guaranteed.
Our Mission
Mr. Handyman is your one-stop shop for a wide range of home maintenance and repair solutions. Mr. Handyman's service technicians are highly skilled craftsmen, so you know they will get the job done right the first time.
Partnerships & Achievements
Professional Handyman Services For Every Task
Rather than calling a specialist to patch drywall and hiring handyman help for rain gutter repair, our neighbors consistently choose us for quality work that's "On time. Done right.®"
We understand your growing "To Do" list can feel overwhelming at times. This along with busy work schedules makes commitments to family and community difficult. We also understand you're invested in the local area. You may even own a local business in the area. Let Mr. Handyman help with your business maintenance and repairs. After all, this helps your company's image and value. Drop that hammer. Let Mr. Handyman help.
As the local handyman choice, we thank our local community for trusting America's most reliable, insured and bonded handyman services. We serve downtown Austin as well as South Austin, Buda, Dripping Springs, Manchaca, Kyle, San Marcos, Bee Cave, and Spicewood.
Mr. Handyman provides professional Austin, Lakeway, and Buda handyman services that are On time. Done right. Call today.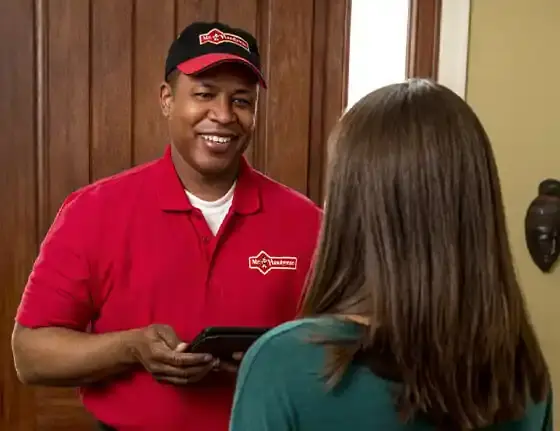 Mr. Handyman of South Austin Lakeway
Choose the right handyman services team in your area. When it comes to selecting the right team for your home improvement needs, Mr. Handyman is the right choice.
Areas We Serve:
Austin, Buda, Manchaca, Spicewood
Best Handyman Services in Austin, Buda, Manchaca and Spicewood
We all have busy schedules, so fixing that leaky sink often ends up at the bottom of our to-do lists. But what if you could accomplish all your home repairs without lifting a finger? With Mr. Handyman® of South Austin/Lakeway that dream can become a reality. As a locally owned company, Mr. Handyman offers various handyman services that help make home maintenance a breeze.
Plus we offer a Neighborly Done Right Promise™. If the work is not completed to your satisfaction, just call us within 14 days and we'll come back out and make it right, at no extra charge. That's how confident we are that our service professionals, each with at least ten years of experience, can do the job right.
Handyman Repair Services
With Mr. Handyman's home repairs, you can have minor repairs completed by our skilled craftsmen. Our home repairs services include but are not limited to, ceiling repairs, deck and patio repairs, kitchen repairs, and more. So, rather than trying to fix it yourself, you can lean on Mr. Handyman to handle the job.
Handyman Maintenance Services
In addition to home repairs services, we also offer a range of home maintenance services that will help make your home look as good as new. We all want our homes to have curb appeal, but achieving that can be difficult. Fortunately, Mr. Handyman handles a variety of home maintenance requests. So, whether you want your furniture assembled, your deck freshly painted or that new appliance installed, Mr. Handyman is here to help.
Mr. Handyman of South Austin/Lakeway FAQs
If you live in the South Austin/Lakeway area and are looking for the best handyman services, look no further than Mr. Handyman. We are a locally owned company and our uniformed service professionals are highly skilled, each having an average of 10 years of trade experience, so you'll receive excellent service every time. To learn more, give us a call or visit us online. You can start with these common questions below:
What is a handyman?
A handyman is an individual trained to perform various home repairs and maintenance tasks, including painting, assembling furniture, replacing windows, and more. Handymen are equipped with the skills to handle a wide range of general repairs and home improvements.
What does a handyman do?
A handyman is responsible for minor repairs and maintenance of the home. Some of the many tasks a handyman can usually perform include ceiling repairs, carpentry, fence maintenance, deck painting, and furniture assembly. You can check out our full list of services to see everything we offer in the Austin area.
Does a handyman in Austin need a license?
A handyman does not need to have a license in Austin. However, a license is required to perform specialty tasks in specific areas, like plumbing or HVAC.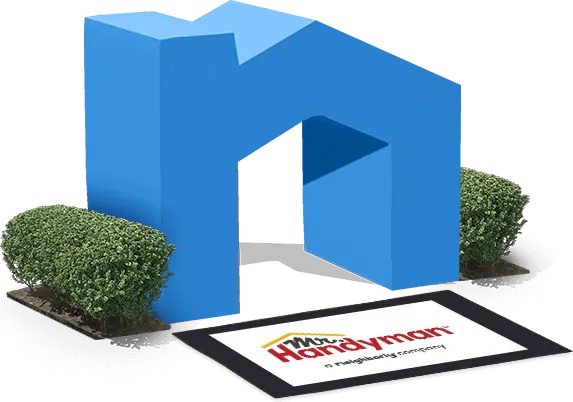 Neighborly®
Mr. Handyman s is a Neighborly Company. Handyman repair services are one of the many home maintenance solutions available to you through Neighborly. At Neighborly, we are committed to being there for all your home service needs.
Learn More About Neighborly