Every home eventually has drywall damage, such as dents, cracks, and holes. Mr. Handyman Serving Debary, Lake Mary, and Winter Springs offers prompt, dependable drywall repair and various related handyman services. We can fix anything from minor dents and dings to holes of all shapes and sizes.
We serve St. Mary and the surrounding area, including Casselberry, Oviedo, Lake Monroe, Goldenrod, Orange City, Maitland, Altamonte Springs, Orlando, and Longwood.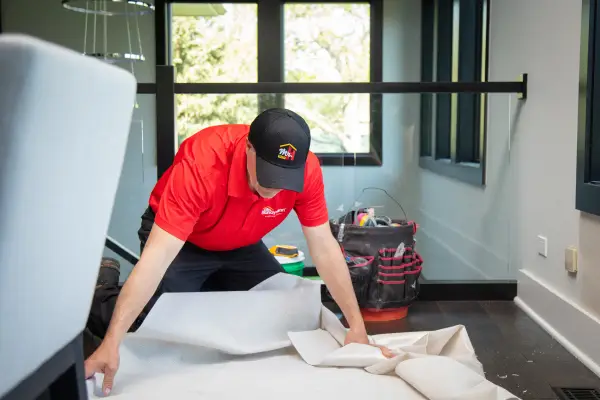 Drywall Repair Services
Our extensive home repair and maintenance services include drywall repair and finishing. We do much more than just repair drywall's visible damage. We'll identify the root cause of the issue to help ensure that the problem won't happen again.
Drywall Ceiling Repair
Our drywall ceiling repair specialists are experts at repairing cracks and restoring the look of your ceiling. We'll identify the underlying causes, such as poor ventilation or water leaks, and address the problem to ensure long-lasting results. Our drywall ceiling repair services will ensure the ceiling is structurally sound and looks its best.
Drywall Crack Repair
Drywall cracks can occur for a number of reasons, including settling, high humidity, or excessively dry conditions. If you see a crack getting bigger, call Mr. Handyman for professional drywall crack repair service to prevent further damage. We can effectively address the problem and make a seamless and lasting repair.
Drywall Hole Repair
Over time, it's not uncommon for holes to show up in your drywall for various reasons, like furniture bumping into it, kids playing around, or doors slamming into the wall. Mr. Handyman is here to help! Our drywall hole repair experts can fix any holes in your walls, leaving them looking brand new.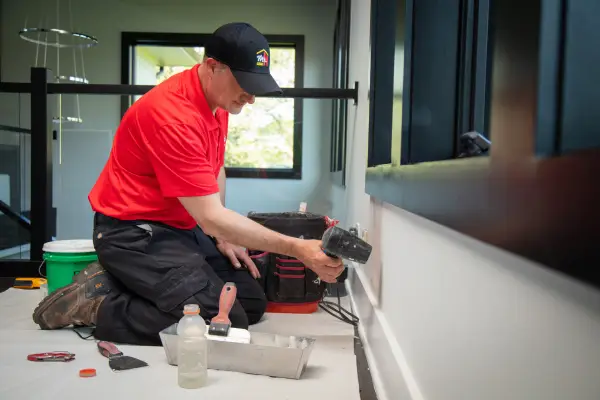 Drywall Installation and Finishing
Whether you need a simple patch or a large drywall installation, Mr. Handyman Serving Debary, Lake Mary, and Winter Springs can help. We offer precise drywall services that perfectly meet your needs. We also provide all finishing services, including seamless taping, sanding, mudding, painting, and adding crown molding.
Give us a call today to find out more and schedule your service!