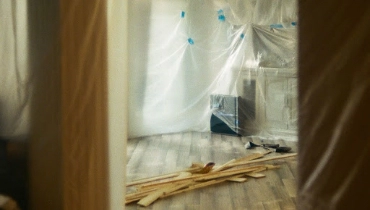 Are you currently living in a flawless home that is stunningly beautiful, well-appointed, and perfectly suited to the needs and wants of you and your family? If your answer is no, you are certainly not alone. Most Tennessee homeowners, even those who love their house, agree that there are opportunities for improvement that would make their home more appealing and better tailored to their requirements. That's what leads to most Tennessee home remodeling in areas like Gallatin and Mt. Juliet.
Whether you need a few tweaks here and there to create your dream space, or more extensive projects to address multiple issues throughout your house that are making it less than ideal, there is a simple solution. If you live somewhere like Gallatin or Mt. Juliet, that solution is Tennessee home remodeling. Tennessee homeowners are closer to their dream homes than they think — they just need some help to transform their homes into gorgeous living spaces.
You can make your dreams into reality with home remodeling services from the talented professionals at Mr. Handyman of E. Nashville and Hendersonville. But first, there are a few tasks you need to take care of. This helpful guide covers six things you need to do before you begin your home remodeling in cities like Gallatin, Mt. Juliet, and nearby areas.
1. Create a Reasonable Project Plan
It may sound obvious, but this is a step that is often neglected when people in areas like Gallatin and Mt. Juliet planning property improvement projects. Start at the end, by imagining what you want the final result of your remodel to look like. Then, create a list of all the changes that will be required to get you there. The next step is editing that list into two categories: what you absolutely need, and the things you want that aren't strictly necessary. Those lists will be really helpful to identify your priorities and give you a sense of the overall scope of your remodeling project.
List Every Component and Item of Your Home Remodel
This may sound like the lists you just made to plan out your project scope, but it's not quite the same. Those lists were of changes you want to see on your property. This next list is for each and every component and item that will be needed.
For example, if you are focusing on bathroom remodeling, your list should contain everything from drywall and tile to a toilet paper holder and artwork. Listing literally everything, from key fixtures and structural elements to small, less significant items will confirm the scope of the work and also be a big help when you are working on the budget.
2. Decide on a Style
Next, spend some time thinking about the style or theme you want to target with home remodeling. Local homeowners that live in great cities like Mt. Juliet and Gallatin tend to take a lot of pride in their homes and like a cohesive style throughout the property, whether it's rustic and homey or sleek and minimalist, or something else entirely.
If you have been living in Gallatin, Mt. Juliet, or somewhere nearby for a while, you have probably already developed a home decor style, intentionally or not. Think about how best to complement existing rooms that are not being remodeled, so your home is infused with your personality and your style flows smoothly from room to room.
You don't have to rely just on stuff like artwork and furniture to convey your style. Finishings such as flooring, cabinets, and walls go a long way towards making your home truly your own. For example, you can get the perfect rustic vibes from an accent wall made of reclaimed timber or live your minimalist fantasy with a hidden bookcase that keeps clutter out of sight. All those extra details are part of the best Tennessee home remodeling projects — and you'll find them in many houses throughout Gallatin, Mt. Juliet, and other Tennessee communities.
3. Create a Budget — Then Pad It
Home remodeling jobs often go over their initial budget. While this sometimes happens because the budget was not calculated properly or the homeowner changes their mind about something halfway through, it is often an unexpected issue with the house that creates the additional cost.
For example, you may remove the subfloor and discover hidden water damage or open up the wall only to find out that your electrical wiring is outdated and must be brought up to code. This type of thing is most common in older Tennessee homes, but it happens fairly frequently in newer builds as well.
The best way to deal with unexpected costs is padding your budget for home remodeling. Most property owners should consider adding 30% on top of what they think they'll spend. That way, if you do have an unpleasant surprise waiting for you during the renovation process, you'll be able to handle it without too much stress and keep your home remodel on track without sacrificing something in order to save money.
No property makeover is completely safe from unexpected issues. Whether you live in Gallatin, Mt. Juliet, or somewhere close-by in Tennessee, that extra space in your budget will ensure that you're prepared — and reduce the stress of unanticipated problems.
4. Find the Right Handyman Team
Choosing a remodeling contractor can be nerve-wracking — and having to hire and manage multiple contractors for different types of tasks is a huge hassle. You need a convenient, one-call solution, an experienced team that is capable of taking care of absolutely everything required for your Tennessee home improvements, from floor to ceiling, with high-quality workmanship and a strong work ethic.
But you also want to know that they will provide first-class customer service and behave professionally at all times, so you can have a safe, worry-free experience. It's important to vet home remodeling companies thoroughly. Want more information? Here is what you should know when hiring a handyman in areas like Hendersonville, Mt. Juliet, and Gallatin.
Ask the Right Questions Before Hiring
Part of the vetting process for finding the right handyman is asking them a few questions before you seal the deal. Those questions should include:
How much experience do you have with home remodeling?
Are you licensed and insured?
Is your workmanship guaranteed?
Do you have references?
Can you show me photos of your completed work?
Roughly how long do you expect this project to take?
We invite you to call Mr. Handyman of E. Nashville and Hendersonville and ask our friendly customer service staff every one of these questions. We are confident you'll be pleased with our answers — and the quality of service we provide.
5. Schedule Your Tennessee Home Remodeling Project Accordingly
Many people in Gallatin, Mt. Juliet, and other parts of Tennessee want to remain in their home while the remodeling is in progress. That can be really stressful and frustrating, especially if you're coordinating a large family or a utilitarian room is out of commission — such as the kitchen or a bathroom. Keep in mind that a renovation site may not be safe for small children, pets, or family members with special needs.
It may be possible for you to live in rooms that are not being remodeled, as long as you still have access to bathroom facilities and at least a makeshift kitchen area. But if you don't have kitchen and bathroom access, or you simply won't have enough space with some areas closed off for renovation, you should plan for alternative accommodation.
Schedule your project at a time of year or month that will be easiest for you to vacate your home for a short period of time. Accordingly, consider choosing a time when you can take a few days off work to help make it less stress-inducing to be living elsewhere, or living at home with reduced amenities.
6. Prepare the Space
Finally, take steps to get the space ready for home remodeling. Tennessee property contractors vary in what they expect from homeowners, so clear communication is key. For example, your handyman may be fine with moving furniture out of the way, but it is a good idea to clarify beforehand whether they are willing and able to handle furniture.
Here are a few prep steps that may be required:
Clear all furniture and other items out of the room that is being remodeled, including artwork on the walls, curtains, and items tucked away in closets.
Make sure there is a place for your home remodeling contractors to park their service vehicle, whether it is in your garage, driveway, or on the street.
Check to ensure there is access to the circuit box and water shutoff valves if electrical or plumbing work is required.
Create a space for pets that is completely blocked off from the renovation area.
Create an Inventory of Items That Need to Be Moved
It's not a bad idea to make an inventory of everything that must be moved out of the room that is getting renovated. It makes it easier to come up with storage solutions in advance, and to see what you want to keep and what you would prefer to get rid of.
Ready for Tennessee Home Remodeling? You Can Trust the Local Experts at Mr. Handyman of E. Nashville and Hendersonville!
Whether you're in Gallatin or a nearby community such as Goodlettsville, Mt. Juliet, or Old Hickory, you can rely on Mr. Handyman of E. Nashville and Hendersonville for professional services backed by a legacy of quality craftsmanship and outstanding customer service. We help with everything in nearby parts of Tennessee, from an individual shower remodel to full kitchen and bathroom remodeling.
Pick up the phone and contact us today to request a service appointment, and we'll show you why we're considered the best choice for home remodeling!