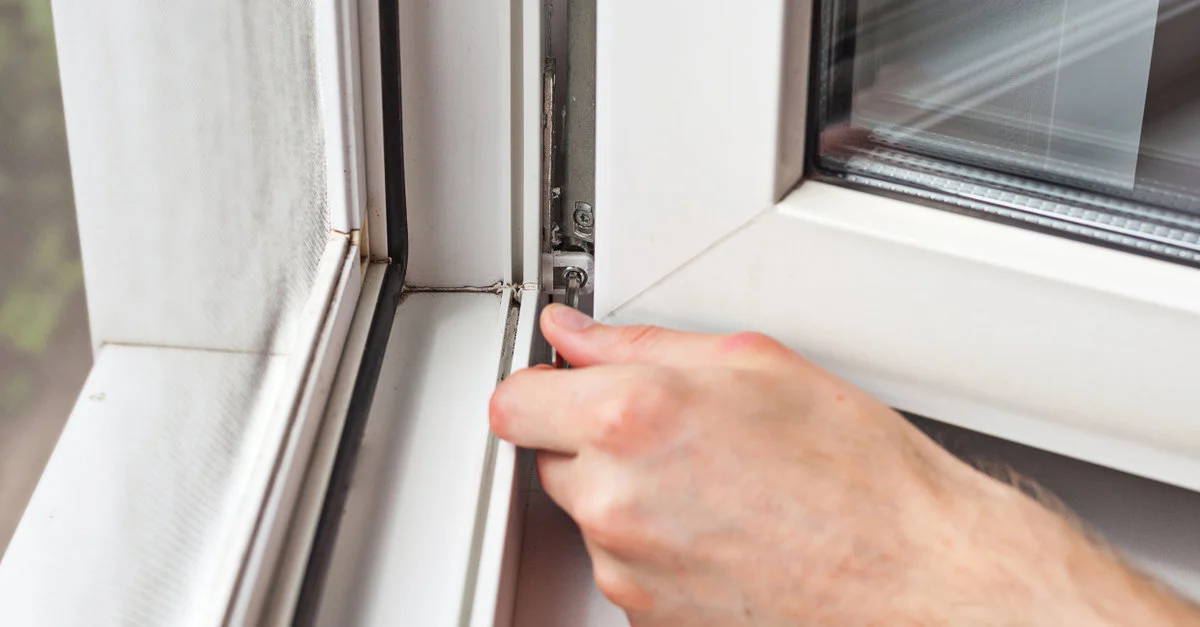 We look out of the window without paying attention to the window itself. In fact, there is a lot to learn about this large piece of glass that protects us from the elements, air leaks, noises, and more. Cincinnati window repair and replacement services are designed to keep you and your family safe, but it's not only broken glass that signals a broken window. There are many other issues, small to big, and hard to detect. Often, warning signs of damage start with inefficient frames, which Cincinnati homeowners tend to preserve with a new layer of caulk and wood fillers instead of inspecting them for rot or considering a replacement.
These days homeowners are treating their windows like an investment. If there is a problem with the frame, rather than replacing it, repair is often the first choice. For most types of damage, repairs are more cost-effective and sensible.
However, if the damage is quite serious, then Cincinnati window repair service might not cut it. For example, if children accidentally throw a baseball into your back window, then you'll likely need the entire thing replaced. Unlike rotted wood on your window sill or frame, you might be able to preserve the original glass pane without replacing it. But there are many scenarios revolving around Cincinnati window repair. Though when do you think it's time to replace or call for handyman repair services?
Our Cincinnati handyman pros at Mr. Handyman of Greater Cincinnati are here to assist local property owners with trusted Cincinnati window repairs or replacement services. Stop searching for "window repair near me" and put your trust in professional service from our expert team. Learn from our professional handyman insights to help you figure out what type of issues you can fix or what problems call for replacement.
What Window Repairs in Cincinnati, OH Are Common?
Damage comes in many shapes and forms. Learning about the different types will help you make the best judgment for repair or replacement. Usually, if there is broken window glass, then it's better to replace the pane. Unless you have damaged window frames and sills, our handyman repair services will further investigate the scenario. That said, rotted wood could highly affect your window's performance and even deteriorate it. Our expert Cincinnati window repair specialists will get you a detailed diagnosis.
Rotted Frames
Wood rot on wooden frames occurs when materials have holes or cracks, allowing moisture to penetrate the unsealed core, which is why it's crucial to repair these with wood fillers and sealants as soon as you notice any damage. Wood rot repair does not affect the glass, although it's worth an inspection. If the fungi have already spread through the entire frame and other parts of your house are at risk, a Cincinnati window repair service might not suffice. Instead, you could be looking at significant replacements, which is why it's so important to be on the lookout for rot.
Wood rot requires a moisture content of at least 20 percent. So if your home has a high level of humidity, combine it with room temperature and a sufficient level of oxygen. This is when spores come into contact with your wood and start going to work on your window frame.
Dry rot is commonly found in older Cincinnati properties that have wooden windows, as it tends to grow gradually and get worse over the years. Historic buildings in particular are likely to be affected by wood rot, not just around their giant windows, but also around any other wooden surfaces.
Water Damage
Water damage is every home's worst enemy. Yet, it can also affect your windows on the outside and inside. Any undetected crack or chip in your glass could invite water into the structure. A damaged exterior frame and siding cracks are also possible entryways for moisture. Trapped water often leads to wood rot as well, and early material deterioration. Rotted frames should be repaired and resealed or entirely replaced with something more weather-resistant. Your Cincinnati window repair technician recommends checking your siding's interior for rot if you see evidence of water damage, because most sheathing materials are made of plywood.
Rotting Drip Cap
Your drip cap is an L-shaped flashing that protects your exterior materials from potential moisture damage. For outdated drip caps made of wood, consider upgrading to metal materials like aluminum or synthetic materials like vinyl with our Cincinnati window repair services, and say goodbye to wood rot.
Damaged Exterior Casing
The exterior casing is like your interior frame, designed to protect against damage and also add aesthetic value to your property. Without exterior trim, the outside of your home might not look complete, and many disasters could occur. Besides curb appeal, exterior casings aid in draining stormwater away from your home.
Torn Screens
One of the most common types of Cincinnati window repairs our team of service professionals can help with, window screen repair in Cincinnati, OH is essential for keeping pests out of your house. Perhaps your dog jumped up at the window as a stranger jogged by, or maybe the screen was getting old and started to wear thin. Whatever the case may be, our team of experts can efficiently and effectively repair torn screens to keep out a range of pests. Or count on us for a window screen replacement with quality workmanship guaranteed! That way, you can enjoy fresh summer air without worrying about mosquitoes and other insects.
Worn Caulking
Drafts can sometimes indicate an issue with the pane itself, but more often than not, unwanted drafts are because of worn caulking around window seals. An experienced Cincinnati handyman from Mr. Handyman of Greater Cincinnati will be able to clearly diagnose the cause of the draft. It may be a worn out caulk, but it could be another issue.
In the event of a caulk issue, your Cincinnati window repair expert will remove the old portion and replace it with a fresh line. Keep in mind that caulk only lasts about five years, after which it needs to be replaced again.
Chipped or Peeling Paint
Repairing chipped wood and peeling paint is a standard Cincinnati handyman job that does wonders for your curb appeal. We will simply sand down the affected area, smoothen it out, and apply a fresh coat of paint or sealant. This will help prevent water damage if you have wooden frames.
Damaged Muntins or Mullions
Muntins and mullions are small wood pieces used to separate panes of glass to either create stability or an artistic structure. These days, it's common to find faux muntins and mullions to give your window aesthetic appeal. Whether you have real or faux, if your muntins and mullions are damaged, our experienced technicians can easily complete the necessary Cincinnati window restoration work.
Window Hardware Issues
Hardware problems include worn wood sashes and rusty hinges that you might find in older buildings. When you struggle to adjust your windows, it's not just frustrating; it's a warning sign that it needs window repair. Cincinnati, OH property owners want to be able to let in fresh air whenever it pleases them. Also, inoperable sashes could also be a safety issue in the event of a fire in the house.
Typical Cincinnati Hardware Problems:
Layers of paint on the sash causing hardware to stick
The sash is no longer seated in the track correctly
Loose springs
Uneven home settling causing a twisted frame that stops the sash from working properly
Worn, rusty, or damaged latches and hinges
Common Signs You Need Window Replacement in Cincinnati
Many window issues are easily repaired by your reliable Cincinnati window repair professional. However, there are a few situations where it's wiser to invest in replacement services rather than a quick repair appointment. For instance, significant damage to your home because of a storm, or when your panes are seriously outdated and it makes more sense to increase your home's energy efficiency with a modern style.
Increased Utility Bills
Speaking of energy efficiency, have your heating and cooling bills gone up? Your windows might be to blame because drafts and air leaks cost money and create fluctuating temperatures in your home. This causes your HVAC system to overwork and use up more fuel in the process.
Consider that some older homes in Cincinnati are only equipped with a single-pane glass system that won't do anything to insulate. Cooled air from the AC will leak out and heated air from your furnace will immediately escape through the attic. Not only does this increase your monthly energy bill, but it will cause your HVAC system to deteriorate. By investing in more energy-efficient windows, you can reduce your overall power costs, maintain your HVAC system, and reduce your carbon footprint.
Drafts
While drafts will highly affect your monthly bill, they will also create great discomfort inside your home. Any cool air created by your AC will escape outside during the summer. In the winter, heated furnace air will quickly escape. Our Cincinnati window repair technicians will examine the frame and existing caulk, but if the problem is the pane of glass itself, you might want to consider replacement service instead.
Trapped Fog or Condensation
Fog and condensation on glass is not always a bad sign. Whether you have double or triple glazed windows, any sign of fog trapped between the panes indicates a serious issue involving water condensation inside the insulated piece of glass. Insulated glass units (also known as IGUs) are modern double pane windows and triple pane windows, designed for more energy-efficient interior living. What makes these units stand is how they are manufactured. For insulation and protection purposes, the space between two panes is filled with noble gasses like argon or krypton, which provide insulating properties.
Unfortunately, fog trapped between panes is irreparable and replacing the entire window (IGU) is the only way. These days, high-end IGUs are sealed and permanent, so your local Cincinnati window replacement professional at Mr. Handyman of Greater Cincinnati will propose the most cost-effective and long-term solution.
Serious Damage
It almost goes without saying that the best solution to recovering from serious damage is a replacement window rather than repairs. Some serious damage can still be fixed, but replacement is usually the safer long-term option.
Why Choose Mr. Handyman's Cincinnati Window Replacement and Repair Services?
We understand that repairing damaged windows can help you save money and time as long as the damage is minor. The skilled team at Mr. Handyman of Greater Cincinnati are experts at handling a wide range of Cincinnati window services. Whether you need a replacement, upgrade or need a detailed consultation about what works best for you, we'll be able to help make the right decision.
Our Cincinnati window repair professionals bring many years of experience in the trades, and many of our Cincinnati window replacement experts are also trained carpenters who can build you new efficient frames from scratch.
As your most versatile team in town and one-call solution for all handyman services, we get our work done right! Customer satisfaction is what we aim for. To show how we always put our customers first, our service technicians always arrive on time to your scheduled appointment, wearing the Mr. Handyman of Greater Cincinnati uniform and driving a company vehicle. It's important to us that you and your neighbors know who we are because we want to create strong relationships with our customers and local residents.
Hire Our Cincinnati Window Repair Experts at Mr. Handyman of Greater Cincinnati Today!
Are you seeing warning signs that you need Cincinnati window repair services? Count on your local pros at Mr. Handyman of Greater Cincinnati. Our hardworking, accountable technicians will work tirelessly to make the necessary repairs, so you don't have to worry about torn screens, inoperable sashes or wood rot. Since we're skilled at a range of other home improvement tasks, we can take care of anything else on your to-do list; from door repairs and fence repairs to fixing damaged drywall.
Our service technician will be straightforward with you throughout the job, from diagnosis to creating estimates for the job that needs to be done. We will take the time to get to know you and answer any questions that you might have.
To learn more, give us a call to make an appointment or find out more about our other handyman services like drywall repair and bathroom remodeling. We proudly serve residential customers and commercial customers in Cincinnati and many nearby areas, such as Mason, Blue Ash, and West Chester.