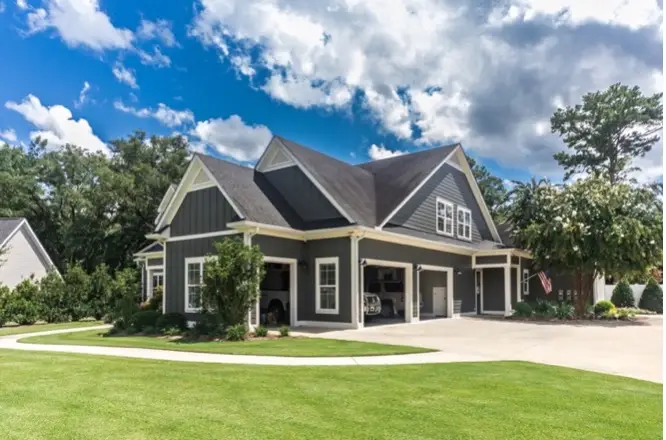 Keep Your Home Looking and Functioning Its Best All Summer Long
As the weather warms up in Memphis and summertime approaches, people start spending more time outdoors. Whether it's barbecuing with friends or taking a dip in the pool, there is no shortage of activities to enjoy in the sun. However, before you can truly take advantage of all that summer has to offer, it's important to make sure your home's exterior is ready for the season.
With help from Mr. Handyman of Memphis, you can ensure your home looks great and functions properly all summer long. These ten improvement projects, both big and small, can make all the difference in helping you enjoy your home this summer. From improving your home's curb appeal to creating functional outdoor spaces, read on to learn more!
1. Clean Your Gutters
Ensuring your gutters are clean is a crucial part of home maintenance, especially during the summer months in Memphis. Not only does it help keep your home looking its best, but it also prevents water damage that can occur when rainwater is not properly diverted away from your house.
2. Power Wash Your Home
Power washing helps to remove dirt and debris buildup on siding, decks, patios, driveways, and more, which can cause discoloration or other problems if left unchecked. Cleaning your home with a power washer will make it appear brighter, cleaner, and newer.
3. Invest in a Fence
A fence can improve the aesthetic of your property, create a safe area for children or dogs to play, and serve numerous other functions. Whether you choose a classic white picket fence or you want a more elegant wrought-iron option, good fencing can help you enjoy your yard without stress.
4. Fix Your Home's Siding
Keeping your home's siding and trim in good shape is important to ensure that your property looks its best and functions properly all summer long. Not only does it improve the aesthetic of your property, but it also helps protect against water damage due to rainwater or other sources.
5. Invest in Proper Damage
Good drainage in your yard is essential for a number of reasons. Poor drainage can lead to standing water, which can create a breeding ground for mosquitos and other pests. Additionally, standing water can damage your Memphis home's foundation by eroding the soil beneath it. Various landscape features such as dry creeks can improve your home's drainage and look great in the process.
6. Invest in a Deck or Patio
Having a deck or patio in your backyard can make all the difference when it comes to enjoying summertime activities outdoors. Not only do decks and patios provide a great place for outdoor entertaining, but they also add value to your home and can be tailored to fit any budget. From wood decks that offer an affordable charm to high-end composite decks that are built to last, there are many options available when it comes to designing the perfect outdoor space.
7. Staining and Painting
A fresh coat of stain or paint can do wonders for your home's exterior, your deck, fences, and other surfaces. Not only does it help to protect them from the elements and keep them looking good longer, but it also adds a touch of style that can really make your property stand out.
From applying a protective layer on outdoor furniture to giving your deck an updated look with a new coat of stain, there are numerous ways that this simple improvement can bring life back into tired-looking exteriors.
8. Improve Your Garage
Having a functional garage space is extremely important in the summer months for many Memphis residents. A well-maintained garage can also be a great place to store sporting equipment, lawn chairs, or other items that are used frequently during the summer months. Adding shelves, hooks, and other storage implements can greatly improve the convenience of your space.
9. Install an Awning
Awnings provide a great way to keep your deck or patio shaded during the summer months. They can protect furniture from fading due to sun exposure and provide a comfortable area for outdoor entertaining. Additionally, with an awning in place, you can enjoy the outdoors and stay dry even when it's raining.
10. Install Landscape Lighting
Landscape lighting can be a great way to improve the look and safety of your home. Not only does it add a touch of class and sophistication to your property, but it also provides improved visibility at night for added safety. From subtle accent lights to bright floodlights, there are many options available when it comes to creating an illuminated outdoor living area that will make your house stand out from the rest.
Trust Our Team for Your Memphis Home Repair Needs
As you prepare your home for summer, don't forget that you can always count on Mr. Handyman of Memphis for all your home repair needs. Whether you're looking for a new fence or patio, need garage door repairs, or want help with painting your siding, our team has the tools and experience necessary to get the job done.
Contact us online
or call today to discuss your upcoming home improvement projects with our team! We look forward to assisting you.