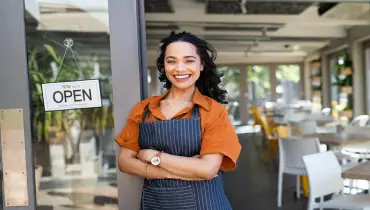 Did you know that commercial business owners in Memphis can benefit from the same high-quality handyman services offered to homeowners? That's right! Mr. Handyman of Memphis provides a wide range of commercial services to help keep businesses running smoothly. From small repair and maintenance tasks to larger remodeling projects, our team of skilled professionals can handle it all.
Plus, we offer convenient scheduling options to fit your busy schedule. So, if you're looking for a reliable and affordable way to keep your commercial property in tip-top shape, consider our team. Our satisfaction guarantee ensures that you'll be happy with the results, and your bottom line will thank you too!
Gain Back Time Best Spent Running Your Business
As a business owner, your time is valuable and best spent managing the operations of your commercial space. That's why it's important to have reliable professionals who can handle technical tasks and property maintenance so that you can concentrate on what matters most.
With our specialized commercial services, you get all the necessary help you need to keep your business running smoothly while spending less time worrying about tedious details. From basic plumbing, carpentry, electrical works, and various repairs to seasonal gutter cleaning or pressure washing—our team of professional technicians can do all the hard work for a worry-free commercial service experience. Our goal is to give you back the precious time needed to focus on successfully getting things done right within your company.
Save Money by Not Hiring Multiple Contractors for Multiple Services
Our team knows how valuable your time and money are, which is why we offer commercial services that could save you both in the long run. Rather than shelling out extra expenses by hiring multiple contractors to complete multiple tasks, opt for one-stop convenience with BUSINESS's trusted professionals. From minor repairs to full-scale renovations, we have the skills and experience to take care of it all promptly and effectively.
Maintain a Tidy Appearance in Your Commercial Space
There's nothing like a clutter-free and well-maintained work environment to make clients feel comfortable and employees more productive. In fact, this study and various others make a strong case for office cleanliness and its impact on cognition, behavior, and decision-making.
Business owners looking to maintain a neat, organized, and welcoming space should turn to our Memphis handymen and women for all their commercial service needs. From painting the walls in the office to fixing minor repairs around the shop, we can help restore your commercial area back to its pristine condition. With quality craftsmanship, reliable service professionals, and long-lasting solutions, our company is an outstanding choice for all your commercial maintenance projects.
Get 24-Hour Support
Every business owner knows how important it is to keep operations running smoothly. When something unexpectedly goes wrong and shuts down a critical system, time itself can be your biggest enemy. That's why our Memphis professionals offer 24-hour support and peace of mind knowing that friendly, experienced professionals are always just one call away, no matter what time it is. With such ample cover, businesses can rest assured that crucial opportunities aren't missed and that systems will remain secure so you can work without interruption.
Have Access to Expert Handyman Services
Owning a business can be time-consuming, so having access to a qualified expert handyman to handle repairs, installations, and maintenance can be invaluable. You save time and money when you rely on our efficient service with thoroughly vetted technicians who understand the best practices for completing tasks quickly and safely. With years of trade experience and commitment to safety, we deliver reliability and peace of mind that no problem is too big or too small for us.
Get Competitive Pricing on All Solutions
When you're looking for an edge in the competitive market, you should consider using Mr. Handyman of Memphis's commercial services. Why? With an expansive network of service providers, we are perfectly poised to assist you in accessing competitive pricing on your commercial projects. We have a proven track record of success, providing a host of installation and repair services to commercial businesses and helping you increase ROI and outperform your own competition.
Have Plenty on Your Commercial Plate? Mr. Handyman of Memphis Can Help!
As a commercial business owner, you have a lot on your plate. From managing employees to keeping up with the competition, there's hardly any time left in the day to take care of maintenance and repairs around your office space. This is where Mr. Handyman of Memphis comes in! As a reliable and professional handyman service, we can help you save time and money by taking care of everything for you.
Our commercial services are available 24/7, so you can rest assured that someone will be there to help whenever you need it. Plus, when you choose us for professional commercial services, you can rest easy knowing that their workmanship carries a satisfaction guarantee!
Call today to learn more about how we can help maintain your business!