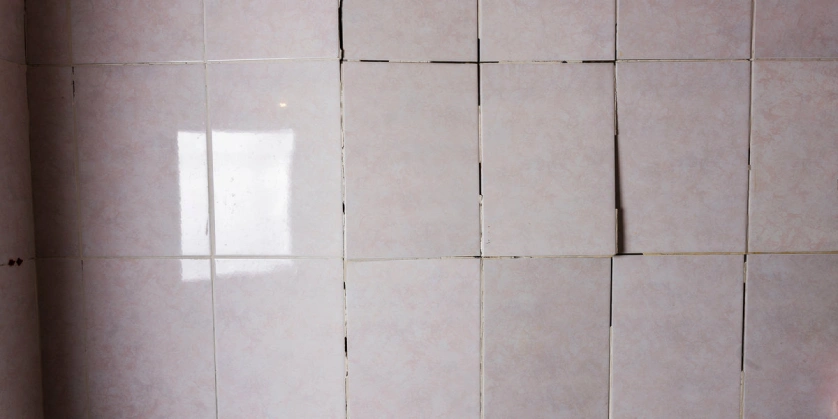 It would be difficult to find a home or commercial business property in Newtown, PA, that doesn't contain at least a little bit of tile. This versatile, durable, long-lasting, water-resistant, attractive material has a lot going for it, making it an ideal solution for flooring or wall installation such as a kitchen backsplash. But as durable as it is, tile is not impervious to damage, and most property owners find themselves needing tile repair in Newtown, PA, sooner or later.
If they have never tried tile repair in Newtown, PA, residents sometimes assume it's a simple task. After all, an installation is made up of individual units, so if just one piece has suffered problems, all you have to do is replace it with a new one—in theory. Realistically, it's a different story. Newtown tile repair can be pretty challenging, especially for those who don't have any experience with this particular material. This guide covers need-to-know information about the tile repair process, including how to handle minor repairs and when to call in a qualified handyman.
Don't have the free time, tools, or know-how to take care of tile repair on your own? Leave it all to your experienced, local Newtown handyman. The team of service professionals at Mr. Handyman of Newtown and Yardley have decades of combined experience in repair and improvement trades, along with a passion for helping the people of our local communities with expert workmanship and trusted customer service.
Newtown Tile Repair Vs. Replacement
Homeowners sometimes ask us whether we think tile should be repaired or replaced entirely, and in our professional experience, it really comes down to a couple of key factors such as how widespread the damage is and whether you happen to have a few spare tiles sitting around. You don't want to mess around with repairs if it's not going to adequately address the problem, but you also don't want to throw the baby out with the bathwater by ripping up a whole installation when all you need is Newtown tile repair service.
The nature of the problem may be a deciding factor in the repair vs. replace conundrum as well. For example, if you have cracked or crumbling grout, or loose tiles that aren't attached to the substrate anymore, you need grout repair. In most cases, your handyman will be able to take care of this Newtown tile repair problem by removing the old grout and replacing it while keeping old pieces in place or by resetting loose pieces in a new mortar bed.
Widespread Damage
When you need restoration work for major, widespread damage like cracks and chips across numerous pieces or severe damage to multiple pieces, the best course of action is to replace the entire installation. Many small repairs would be time-consuming work, and your floor or wall would be left with many weak points that could suffer damage again more easily in the future. When you've got tons of small issues or multiple large problems with your installation, replacement is the most cost-effective solution to get your residential or commercial property back in excellent condition.
No Replacement Piece Available
If you weren't able to save an extra tile or three when it was originally installed, it might be surprisingly difficult to find a perfect match. That's because designs are discontinued frequently, and even if you do have the exact same type and color of the tile, your existing wall or floor has taken wear and tear damage over time, and the texture or color may have changed noticeably. In that case, the unused piece will not look the same as the rest. If you can't get hold of a piece that is going to match perfectly with your existing surface, it will look a lot better to replace the entire installation.
DIY Newtown Tile Repair Guide
If you've got a bit of experience with handiwork, you may be thinking about giving Newtown tile repair a try yourself. With some basic know-how and repair tools, most amateurs can manage to get a spot of minor damage, such as a chip or hairline crack on a porcelain or ceramic tile, fixed up satisfactorily. However, you should be aware that even a small repair can take a few hours and requires a steady hand. Replacing one damaged piece is where it gets more complicated because you need to remove the old grout and then apply new grout joints once the new piece is in place.
That being said, when it comes to more difficult-to-work-with materials such as natural stone or challenging sizes and applications such as large-format or shower tile repair, the job is better left to a Newtown tile repair professional like the ones at Mr. Handyman. Is your bathroom tile repair part of a remodel? Check out our tips for planning a bathroom remodeling project.
You may not have the time or interest to spend hours on fix-it work, or it may be difficult for you to kneel down on the floor and get close enough for repairs. Count on our team of experts to handle the entire process from start to finish, so all you have to do is admire your newly restored floor or wall.
But if you do decide that you'd like to give it a try, follow the steps listed below in our mini ceramic tile repair guide to take care of small problems or replace one piece of tile.
List of Tools and Equipment Needed for Tile Repair in Newtown, PA
You won't need everything listed here if you're only working on a chip or hairline crack, but you'll need pretty much all of it to replace an individual unit. You may be able to find most or all of what you need to be bundled together in a tile repair kit at your local hardware store.
Safety goggles
Dust mask
Drop cloth
Painters' tape
Utility or putty knife
Small paintbrush
White or clear tile epoxy
Water-based urethane sealant
Thin-set mortar
Damp sponge or rag
Fine-grit sandpaper or a sanding sponge
Carbide-tipped scoring tool or grout saw
Chisel
Hammer
Notched trowel
Rubber grout float
Acrylic paint that matches the color of the surface
Newtown Tile Repair for Chips and Small Cracks
Ready to get started on Newtown tile repair for fixing up a minor chip or hairline crack? Here are the steps to follow:
Use a soapy rag or sponge to completely clean the piece you'll be working on and give it time to dry thoroughly.
If your repair epoxy doesn't come pre-mixed, mix it up by following package instructions from the manufacturer.
Place painters' tape over grout lines around the piece you are working on so you don't get epoxy on your grout or adjacent tile surface.
Slightly overfill the hairline crack or chip with epoxy filler.
Smooth your epoxy filler out with your leveling tool and blend it into the surface texture of the area that is being repaired to create a uniform-looking surface.
Give it time to finish drying completely. Since it's just a small amount, that may only take about 30 minutes to an hour, but the best practice is to follow the manufacturer's directions for recommended drying time.
Once it has had time to cure, grab your sandpaper or sanding sponge and sand down any bumps or ridges to a smooth finish. If the surface of the tile is textured, just sand down any awkward ridges or bumps, so the surface looks uniform.
Test your paint on an inconspicuous area to make sure it is a good color match, keeping in mind that it will be a bit lighter when it dries.
Cover the epoxy with a coat of paint and let it dry, then apply a second coat and make sure you give it time to cure completely, which could take as long as 24 hours. Feather the paint a bit at the edges to help it blend in better.
Apply a few coats of water-based urethane and let it become totally dry and cured before anyone steps on or touches your Newtown tile repair.
Newtown Tile Repair Method to Replace One Damaged Piece
Chips and cracks were no problem at all? If you're ready to move on to a more challenging Newtown tile repair project, here are the steps to remove and replace one damaged piece. Before you get started, make sure you have your safety goggles and dust protection mask on. This is going to involve grout removal, and you don't want to risk inhaling grout dust or taking a flying sliver of ceramic to the eye.
Put down a dust cloth or just a few sheets of old newspaper around the area you are working on to help contain the mess from grout dust.
Wash the piece you will be removing and the neighboring pieces thoroughly with a damp rag and soapy water, then give them time to dry.
Use your carbide-tipped scoring tool or grout saw to remove all grout from around the piece being removed, working slowly and carefully to avoid damaging any adjacent tiles.
Once all the grout surrounding that piece has been removed, put your drop cloth over your damaged piece and tap it with your hammer to break it up into smaller shards.
Loosen up broken chunks with your chisel to remove them from the thin-set mortar and bonds them to your substrate . Take your time and chisel cautiously to avoid putting a gouge in the subfloor or backer board underneath.
When all broken shards are removed, chip away the remaining mortar with your hammer and chisel, again being careful not to damage the surface underneath.
Clean up any remaining dust and clumps of mortar. If you happen to have a wet-dry vac available, it's a great tool for this job.
Mix up your thin-set mortar (if it didn't come pre-mixed) by following the instructions listed on the package.
Put a generous amount of mortar onto the subfloor or wall where your new piece will be and rake it with your notched trowel to create a ridged texture. Repeat the process on the back of your new piece.
Drop or press your new tile into place. It's really important to make sure it's flat, and you're holding it parallel to the floor or wall surface because if one corner or side hits the bed of mortar first, it will press the mortar down more on that side and cause the entire unit to sit unevenly. You also need to ensure there's an even gap along each side for the new grout to go into.
Give the thin-set time to dry according to the drying time that is recommended on its package. Mortar usually takes at least 24 hours to dry, but there are some quick-drying varieties that take less time.
Mix up your grout according to manufacturer instructions if you didn't get a pre-mixed variety.
Smooth grout into the gaps around the edge of your newly-placed piece using a rubber grout float at a 45-degree angle.
Make sure the grout is fully dry and no longer tacky. Use your damp cloth or sponge to clean off excess grout from the lines or the surface of your piece.
Give it 24 hours at a minimum before you apply any pressure to your newly repaired piece.
For the Best Results, Leave Tile Repair in Newtown, PA, to Your Local Handyman
When you need work done on your residential or commercial property, it's important to choose high-quality and professional services. You need to know that the work will be done correctly, on time, and with courteous customer service. That's why Mr. Handyman of Newtown and Yardley is the go-to company for tile repair in Newtown, PA, and nearby communities such as Buckingham Township, Bucks County, and Furlong.
If you'd like to know more about our trusted services or schedule a convenient appointment time, pick up the phone and give us a call to speak with our friendly customer service staff.