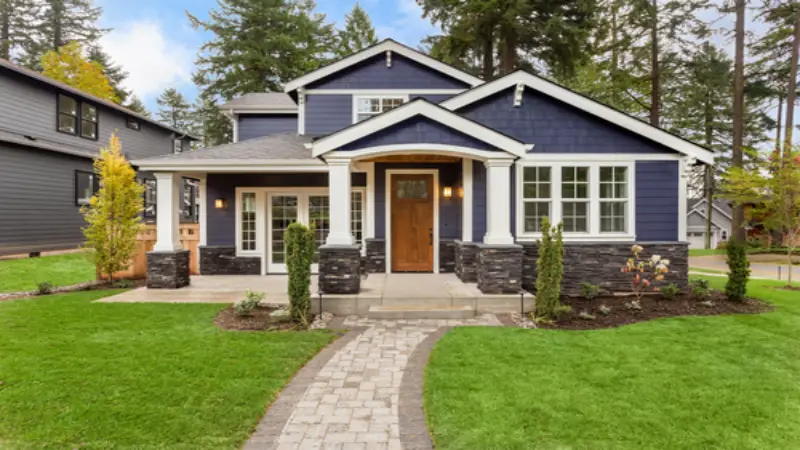 QUESTION TO MR. HANDYMAN
Hello, I've heard—through a friend—that you offer a free home walk-through to assess maintenance needs throughout the year. Please tell me about this. What does it cover? Thanks, R. D.
Hi R.D., Your friend was talking about our Home Maintenance Review and HandyPlan™. To explain this in a single sentence, I would say: "Mr. Handyman's Home Maintenance Review along with our HandyPlan™, plugs you into a year-round, flexible house care program, designed to fit individual needs and save you money."
We at Mr. Handyman understand that every home and homeowner has different needs. We can put a plan together to fit your home. For instance, some houses need rain gutters cleaned more often, or the owner is only free at certain times. With the Home Maintenance Review and HandyPlan™, no matter what the task, we'll schedule when you'd like as we value your time.
So, here's how it works: We send a professional technician to your house. He will talk to you about what tasks you wish to have done. He will fill out a Free Home Analysis form. This is a walk-through of your house from the attic to the basement. The technician will point out problem areas to you in easy-to-understand language. Someone from our office will then contact you and a schedule will be set up with you in mind. We'll handle all those household tasks, you save money and time. Save money! How, you ask?
Clogged rain gutters, can lead to rotting wood, or worse, water leaking into the house, costing the homeowner lots more than just having the gutters cleaned. The Home Maintenance Review covers a lot more than rain gutters; it includes a long list of household needs.
Such as:
Drywall damage repair.
Installing & removing A/C units.
Power washing decks & houses.
Smoke/CO Detectors
Filters/Vents
Weather stripping & window caulking.
Windows/Doors
Sensor Lights
Stairs/Walkways
Many more household tasks.
These are just some examples. As a home owner, you have the responsibility of keeping your home safe, comfortable, and efficient. Mr. Handyman can take a lot of that load off your shoulders. With the HandyPlan™, your house gets the "Red Carpet Treatment." Our experienced technicians can handle all those seasonal chores and so much more. Enrolling in Mr. Handyman's HandyPlan™ keeps your biggest investment safe and looking beautiful and you can enjoy your time the way you want. There is no cost to join and you'll receive our deepest discounts as well as a 2-year workmanship warranty.
So, sign up for a free Home Maintenance Review and our HandyPlan™.
Call us today!
If you have any questions about home repair, e-mail them to: [email protected].
Your Friends at Mr. Handyman