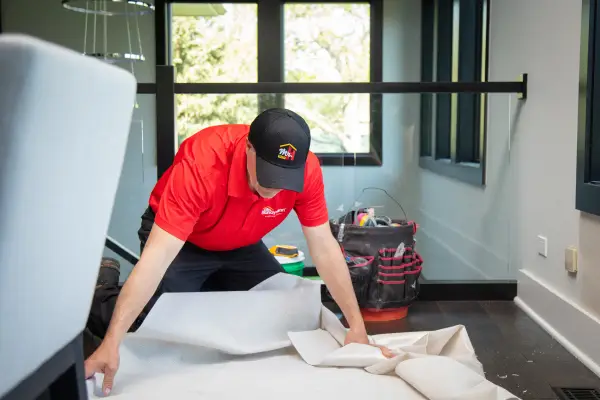 Mr. Handyman of Birmingham offers local services, including drywall repair and installation. Our experienced service professionals offer everything from installing new drywall or repairing, patching, and other drywall repair needs. We understand drywall is a critical part of your home and want to help you preserve your home's aesthetic and keep it structurally sound.
Our drywall services help take care of any drywall damage, including the following:
Cracks
Wear and tear
Moisture damage
Damage from pets and kids
Pest damage
Holes from nails or screws
Door knob damage
And much more!
Drywall Repair Services
Our drywall professionals can help repair drywall, including cracks, holes, water damage, and more. Once completed, we will ensure your drywall looks fantastic, including drywall finishing services to make your home look fabulous again.
Drywall Ceiling Repair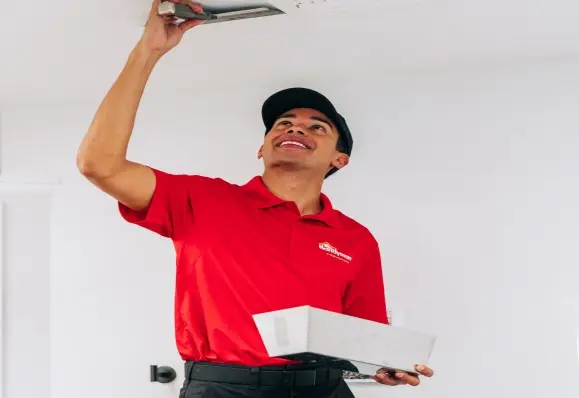 The ceilings in our home contain drywall, which often becomes damaged from cracks caused by the house settling or moving light and fan fixtures. The professionals at Mr. Handyman of Birmingham can help with drywall ceiling repair, making your ceiling look fresh and new, even if you have textured or popcorn ceiling finishes.
Drywall Crack Repair
When the home's drywall becomes cracked, contact Mr. Handyman of Birmingham offers many options to make your home's walls look new again. Our drywall crack repair service professionals will correct the issue using joint compound, tape, and paint.
Drywall Hole Repair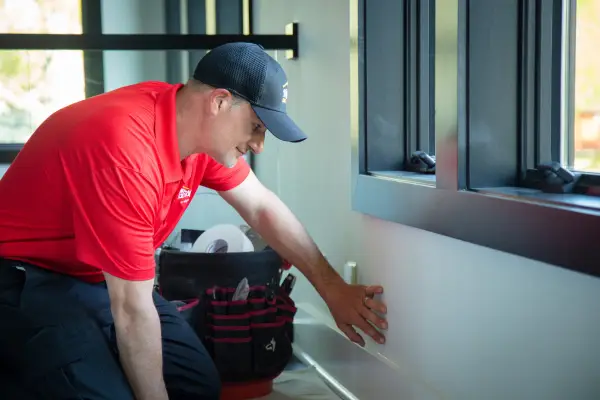 When accidents occur, you do not have to live with a hole in the wall. Instead, contact Mr. Handyman of Birmingham to schedule an appointment for drywall hole repair. We will patch the hole, sand it, and paint it, making it look like there was never any damage to your wall.
Drywall Installation and Finishing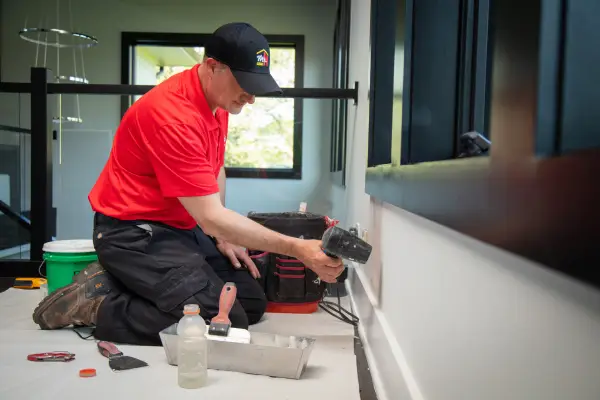 When hanging drywall becomes too much for a DIY project, contact Mr. Handyman of Birmingham for exceptional installation and finishing. We will hang the drywall and complete all finishing touches, including mudding, taping, sanding, and painting. We will also reinstall crown molding and baseboard, and if desired, we will help hang lighting, pictures, shelves, and anything else you need to make your space look finished and perfect.