Bathroom Renovations for Seniors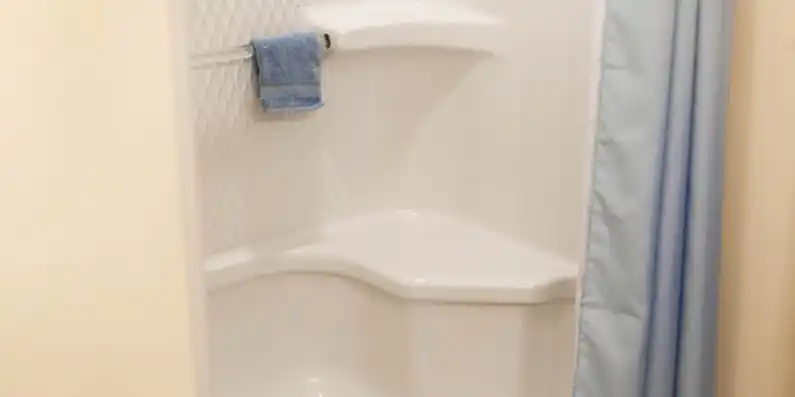 Bathrooms commonly have hard floors and other surfaces that instantly become slick the moment water, soap, or cleaners are introduced.
Due to this, falls in bathrooms are very common, especially among the senior population.
In fact, falling is the top non-fatal preventable injury in the United States. So what can you do to keep your aging parents' or grandparents' bathroom safe?
Mr. Handyman is ready to help share some easy-to-tackle DIY projects and more transformative renovations that can protect your family and keep them safe as they age in place:
Making a home safe isn't just for the elderly. In addition to seniors, these bathroom renovations are also helpful for people with physically debilitating diseases, or anyone with mobility issues resulting from an accident.
DIY Senior Bathroom Renovations
Creating a safe bathroom environment for seniors does not have to be difficult. There is a large variety of aging-in-place bathroom safety equipment that can be purchased at local hardware or home and bathroom stores:
Bathroom grab bars — Installing grab bars is a quick and easy way to start your DIY bathroom renovations. By placing grab bars throughout the bathroom, including at the entry to the shower or tub, in the shower or tub, and near the toilet, you can ensure that seniors will always be able to steady themselves while using the bathroom.
Raised toilet seats — Every year, seniors are injured by standing up too quickly from the toilet and losing their balance, slipping on water, or falling due to lightheadedness. By installing a raised toilet seat in addition to the bathroom grab bars you can add a new level of safety and security. Raised toilet seats can be purchased at stores nearby, including Wal-Mart and Target. Installation is very easy with these toilet seats, but some may require a screwdriver and some minor installation effort.
Skid mats — Skid or rubber mats are necessary to keep the bathroom safe for seniors. Not only do they make it hard to slip, but they also make the impact from falls more cushioned and less severe. Skid mats can be placed throughout areas in the bathroom, including the bathtub and surrounding floor, for optimum coverage and safety.
Shower seats — DIY shower seats can be easily purchased both online and in-store and quickly placed in a bathroom to help keep the environment safe. There may be some screws or other items to secure before placing it into the shower with a skid mat, but overall, installation is simple and quick. (See below for information about more substantial shower seat solutions.)
Professional Bathroom Remodel for Seniors
If there's not a bathroom on the first level of your parents' or grandparents' home, you may need to consider adding a bathroom or completing other major projects.
If you're in need of assistance, the pros at Mr. Handyman are ready to help with your bathroom remodel needs to keep bathroom spaces safe for seniors.
Walk-in tub installation — By installing a walk-in tub you eliminate a very common source of slips and falls. Walk-in tubs can be easily purchased online or in person, however since these items are very large, we recommend asking for assistance from your local team at Mr. Handyman for installation services.
Shower seat installation — Above, we linked to a DIY shower seat that can be quickly added to make a shower safer. However, a more permanent shower seat is recommended as the most preventive safety measure. By installing a more substantial shower seat, you are ensuring the seat stays connected to the shower and does not move, unlike the DIY one you can purchase. Even though the DIY shower seat does have a secure base, it is not secured to the shower wall to fully ensure safety.
Light installation — Additional lighting is another great way to make bathrooms safer. More lighting provides more visibility and sight of things that may be more difficult for seniors to see, such as splashes of water on the floor. Adding additional lighting near the toilet, shower, and sink is a great way to increase visibility and safety.
Bathroom Addition — It's important to make sure there's a bathroom on the main level of the floor for two-level homes that do not have one. This ensures your loved one can quickly get to a safe bathroom and won't risk falling while going up or downstairs. When adding a bathroom, there is also the opportunity to create a fully customized and attractive senior-friendly space.
Choose Mr. Handyman for Bathroom Remodeling Services
Trust the team at Mr. Handyman to help with your renovation, remodeling, or repair services to help build safe bathrooms for your aging parents or grandparents. Contact Mr. Handyman to get started with your bathroom renovations or additional home improvement ideas for aging in place. Call or schedule an appointment online to get started.