As the baby boomer generation gets older, planning home modifications to ensure easy "aging in place" needs to happen sooner rather than later. Research by the American Association of Retired Persons (AARP) states that almost 90 percent of seniors want to stay in their current homes as they age. Do your parents feel the same? To create the most comfortable and safest environment, you'll need a solid plan for modifications.
To help with the planning process, we're listing eight of the most important home upgrades for helping your family take care of Mom and Dad as they enjoy their retirement years – in the comfort of their own home!


1.) Replace Cabinet and Door Handles
A quick and easy job is replacing cabinet hardware and doorknobs with D handles. Traditional knobs are difficult for people with arthritis to grasp firmly, and the twisting motion can sometimes prove to be challenging. D handles allow people with all abilities to easily open and close their cabinets or doors, and the hardware can look just as stylish as any other handle. A small modification like this can keep life moving at a normal pace for anyone who's feeling a little stiffer with age.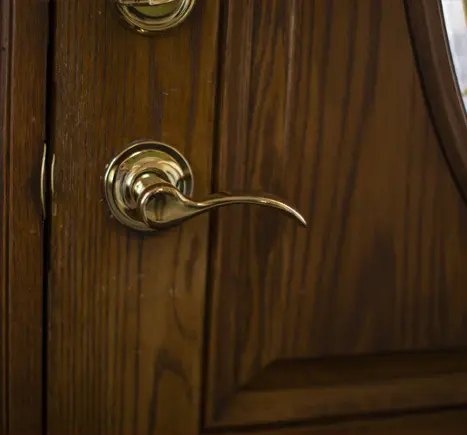 2.) Install Grab Bars and Railings Throughout the Home
Typically installed in the shower or near the toilet, grab bars are simple devices that make a difference. They can help stabilize homeowners as they maneuver, or they offer a good handhold for a moment of rest. Grab bars require proper installation so they can safely bear the weight of the person grabbing hold, so finding an expert handyman for the job is important. A professional can also help you make grab bars look like simple decorative accents rather than an eyesore. As you add grab bars throughout the home, consider adding a railing to your stairways too.

3.) Make Showering Convenient and Safe
In addition to a grab bar, installing a corner seat in the shower provides another layer of safety. The seat allows anyone who is uneasy on their feet a place to sit and relax while steamy water pours over them. And seats aren't just for sitting. A shower seat is also the perfect perch for shampoo bottles, and a spot to prop up each leg while shaving. The showerhead should also be upgraded to a handheld showerhead. A wand attachment makes it especially easy to rinse soap from hard-to-reach places.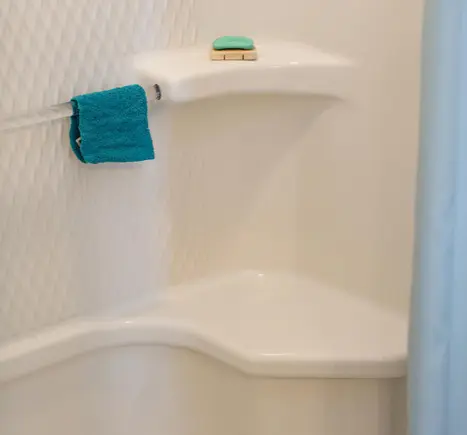 4.) Add a Seat Near the Stairs
Sometimes you just need a rest. Walking up the stairs can be tiring and hard on sore joints. Give Mom and Dad an opportunity to catch their breath and rest by installing an attractive bench in places that require extra activity. A bench at the staircase landing provides a great resting point halfway up. The front porch is another prime location for a bench. If there's no room for a bench on the porch, consider adding one just inside the front door. Providing someone the opportunity to rest and recover may help prevent a serious trip and fall.

5.) Raise the Toilet Seats
Raising the toilet seat helps prevent any unfortunate accidents and straining in the bathroom. The National Institute on Aging reported that one in three people who are 65 or older falls each year, and many of the accidents take place in the bathroom. An elevated toilet combined with grab bars can provide security, safety and comfort in a room that can be so dangerous.
6.) Make the Kitchen Slip-Free
According to the National Safety Council, the leading cause of accidental death in the home after the age of 65 is falling. Many of these falls occur in the kitchen, and it's easy to see why – hazards include heavy pans to carry and unnoticed spills on the floor. Consider installing no-glare, non-slip tile or low-pile carpet to get a kitchen that is safe, easy to maintain and simple to clean. Learn how our experts can help you with projects like this in the kit.
7.) Widen Doorways to 36 Inches, at Minimum
Narrow doorways are a difficult obstacle for wheelchair users, walkers and anyone – such as your family or a nurse – who may be assisting your parents during day-to-day life. ADA compliance regulations indicate a minimum door width of 32 inches for wheelchairs, and the ideal width is 48 inches. This specific home upgrade is an important one, and it's a job that requires some expertise. While you're widening the doorway, take this opportunity to lower light switches that may have to be rerouted anyway. Lowering light switches to below the standard 48 inches helps anyone who needs to reach the switch from a wheelchair.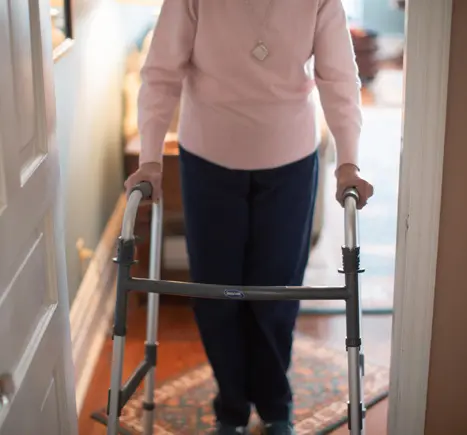 8.) Install Pull-Down/Pull-Out Shelves in the Kitchen and Bathroom
The addition of pull-down and pull-out shelves can help your aging parents in a variety of ways. Shelves that can be pulled down from high cabinets can ease accessibility issues for people in wheelchairs, while pull-out shelves for lower cabinets reduce the need to bend over very far. Another great storage modification is installing a "Lazy Susan" in a corner cabinet, which makes it easier to reach items without straining.
How Much Do These Projects Cost?

For the most accurate job estimate, we need to learn more about your project. For example, how many cabinet knobs do you need to upgrade? How many bathrooms do your parents have? What is the square footage of the kitchen? Your local Mr. Handyman is ready to help. Call or request service online to get started.
Whether you and your parents are separated by two blocks or two time zones, it's important to find a reliable handyman who can take care of their home improvement and maintenance needs as they get older. Ask about our Done Right Guarantee.