At Mr. Handyman serving Brandon, Valrico, and Plant City, we understand the importance of well-maintained drywall in your home. That's why we offer comprehensive drywall repair services to keep your walls looking fresh and new. Our skilled professionals can also address any drywall damage, ensuring the structural integrity of your home. Refrain from letting unsightly drywall become a nuisance. Call Mr. Handyman today for all your drywall repair needs.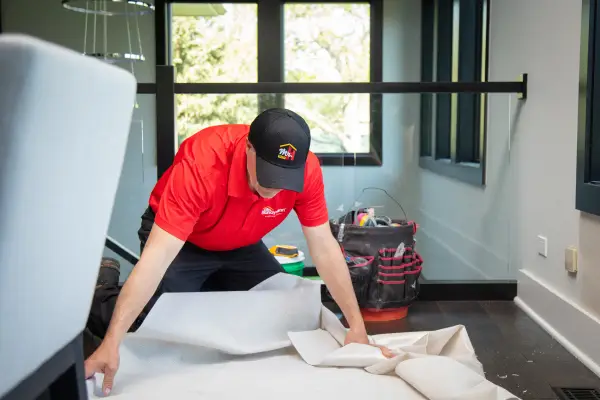 Drywall Repair Services
From minor bumps and scrapes to significant holes and water damage, drywall can suffer various types of damage over time. Entrusting the repair work to professionals ensures that all damaged drywall is expertly restored and finished, bringing back the great appearance of your home.
Drywall Ceiling Repair
Don't let the damage linger if your ceiling is stained, cracked, or flaking due to a recent leaky pipe or roof. Let the service professionals at Mr. Handyman serving Brandon, Valrico, and Plant City help you with our drywall ceiling repair services. We will remove, patch, repair, and replace damaged ceiling drywall, restoring the beauty of your ceiling.
Drywall Crack Repair
Are you dealing with cracks in your drywall? Instead of attempting to repair drywall yourself, contact Mr. Handyman serving Brandon, Valrico, and Plant City. Our comprehensive list of local services includes professional drywall repair and finishing, ensuring your walls are flawlessly repaired and enhanced.
Drywall Hole Repair
Holes in your walls can be caused by various factors, from door knobs and roughhousing kids to pets and water damage. Attempting a DIY drywall hole repair may leave visible remnants of the previous damage. With Mr. Handyman's expertise, you can have peace of mind as we repair the holes and complete all finishing work, restoring the integrity and aesthetics of your walls.
Drywall Installation and Finishing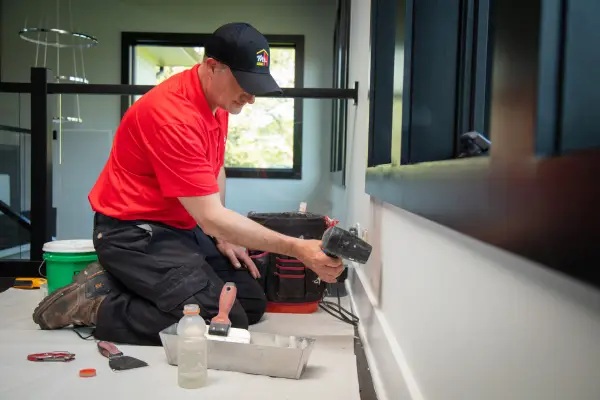 In addition to our drywall repair services, Mr. Handyman serving Brandon, Valrico, and Plant City offers professional drywall installation. Whether you need to replace damaged drywall or embark on a home renovation project, our team will remove the old drywall and install brand-new sheets, giving your walls a fresh, clean look. We also provide comprehensive finishing services, including mudding, taping, sanding, and painting, to ensure a flawless final result. Call Mr. Handyman today to schedule an appointment, and let us handle all your drywall repair needs.