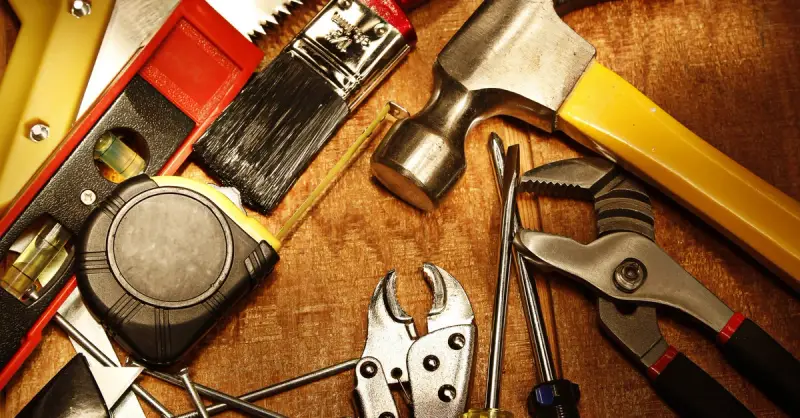 Whether you're looking to spruce up your home's exterior for your own enjoyment or because you're looking to sell, there are many Colorado Springs home improvements that can give you the boost in curb appeal you are looking for.
There are many reasons why Colorado Springs homeowners might invest in home improvements that revitalize their house's exterior. Perhaps your goal is to increase the positive perception your friends and neighbors have of your home, or it's been on the market for a while, and you really need to make the sale. It's amazing the difference improving curb appeal can make.
Over time, it's natural that your house may start to look a little run down and need some TLC to get it looking and functioning its best. This could mean overhauling your siding or simply sprucing it up a bit with a power washing service. There are many ways that you can improve the look of your house.
However, if you don't have the time or motivation to spend your weekend replacing damaged fencing or refinishing your deck, don't worry. There is a solution. One of the qualified Colorado Springs handyman experts at Mr. Handyman of Colorado Springs, S Littleton, and Parker, is more than able to help with your Colorado Springs home improvement tasks.
Our service professionals are experienced, highly versatile at completing a wide range of jobs, and have the right expertise to help with your Colorado Springs home improvements. We'll work hard to transform your curb appeal from drab to fab and ensure a positive experience from start to finish.
Exceptional customer service is our top priority, so we go above and beyond to make sure we have satisfied customers. You can count on being treated with the utmost respect and courtesy throughout every Colorado Springs home improvement project. The following eight projects are just a few of the many expert home improvements we can complete that will boost your curb appeal.
1. Front Door Repair and Replacement
The front door is often the focal point of your house and is part of the first impression that friends, neighbors, and prospective buyers will see. Your front door is meant to be welcoming and inviting. It also contributes to your and your family's safety and provides privacy. However, when damaged or worn, it can make the entire front of your house look dilapidated. This can give off the impression that you don't take care of your home and aren't interested in maintaining its facade. Often, a damaged or ugly front door is enough to deter prospective buyers from being interested in looking at the rest of your home. Fixing that damage is an essential Colorado Springs home improvement.
Has Your Door Seen Better Days?
Our team of experts has many years of experience working in the trades. Among those trades is carpentry. Along with superior door installation services, our skilled carpenters can provide door repair services for a wide range of problems, including:
Knobs that no longer turn
Squeaky and rusty hinges
Peeling paint and chipped stain
Torn screen doors
Wood chewed or scratched by pets
Wood rot and termite damage
Latches that do not work correctly
And more!
2. Siding Repair
Siding takes up a lot of room on your house's exterior. When it looks a little worse-for-wear, for instance, if it's stained from mildew or is missing pieces after a storm blew through Colorado Springs, then the overall aesthetic of your property will appear diminished. This can really detract from your home's other lovely qualities.
Taking good care of your siding is important, whether you have traditional wood siding or modern styles like stucco, fiber cement, or vinyl. When signs of damage are detected, it's time to call in the experts at Mr. Handyman of Colorado Springs, S Littleton, and Parker to complete the necessary home improvements.
Are All Types of Siding the Same?
In a word, no. Different types of siding have their own pitfalls savvy homeowners should be aware of. For example, if vinyl is hung improperly, then your siding can warp. Meanwhile, wood siding is prone to water damage and rot—especially during late summer when humidity peaks. Stucco has a tendency to crack and deteriorate if not maintained properly. No matter what requirements your siding has, our Colorado Springs home improvement professionals will have it looking its best in no time.
3. Soffit and Fascia Repair
It's not just siding that can ruin your curb appeal; your roof trim—or soffits and fascia—are important too. You've likely noticed your trim, as it helps bring your house's aesthetic together. But did you know that soffits and fascia also serve a couple of other important functions? Both terms are typically referred to as trim or eaves—although it's only fascia that you see when looking directly at your house. Soffits run below your roof, so you can see them when you stand directly under your house and lookup. Fascia supports your gutters, and soffits help prevent moisture from infiltrating your attic.
When these two important structural elements look worn-out or old, you should hire professional repair services right away. Not only will they detract from your curb appeal, but damaged soffits and fascia could also lead to damage down the line. A fresh coat of paint on your trim is a simple improvement with a big impact on boosting curb appeal. For a more natural, traditional aesthetic for wood trim, you could stain it instead.
4. Gutter Cleaning
Gutters might not be what springs to mind when thinking about Colorado Springs home improvements that will boost curb appeal. However, regular gutter cleanings are essential for preventing damage that will make your property look run-down.
Without regular gutter cleanings, water and debris such as leaves, twigs, and other muck will accumulate in the system. When this happens, water is not able to be safely transported through the system and disposed of away from your house's foundation via downspouts. Instead, the dirty water will spill over the gutter's sides. This will ruin the appearance of your siding and cause many other issues.
Gutter cleaning is not the most fun activity, but it is necessary to keep your property from needing more serious home improvements. If this particular project isn't for you, our team of experts is happy to take care of this essential task on your behalf.
Did You Know That Gutter Cleaning Prevents:
Mildew and wood rot
Flooded basements, attics, and yards
Staining on siding, paving stones, and windows
Structural issues with your house's foundation
Insects, like mosquitoes
5. Power Washing
Power washing all outdoor surfaces is one of the best and most cost-effective ways to transform your house's exterior. You'll be amazed at the difference this simple task makes! Pressure washers spray water up to 2,800 psi, meaning they can quickly rid your home of stains, buildup, and grime from your deck, fence, siding, driveway, and more. There is a reason why YouTube has a devoted following for videos filming power washing services. Your old and dingy surfaces—that you might not have even noticed were old and dingy—will truly look brand new.
Why You Should Hire the Pros
In untrained hands, power washers can be very dangerous. Different surfaces require different pressures; otherwise, you risk damaging your property instead of revitalizing it. Also, pressure washers can cut human skin and cause other injuries. Thus, the best and safest option is to hire an expert to take care of your power washing needs. Our technicians are trained to use a power washer safely.
6. Fence Repair
A run-down fence usually signals that the homeowner doesn't care about maintaining their property. In contrast, a well-cared-for fence suggests a well-cared-for home.
Along with improving your property's curb appeal, fences are integral for providing security, privacy, and marking property lines. By keeping it in excellent condition, you prevent children and pets from running into the street. Not to mention, you'll keep your neighbors happy, too.
Our Fence Repair Services
We offer a wide range of services for fence repair and have worked with many different materials. If your fence is looking worse for wear, let our skilled handyman know. We can fix the following:
Leaning fences
Squeaking gates
Damaged posts, pickets, and slats
Peeling paint or stain
Broken chain links
And more!
7. Window Repair and Replacement
Doors are not the only facets of your house's exterior that need a little TLC from time to time. Your windows are just as important. Broken, old, and rotting window frames need to be dealt with quickly. What's the point in having beautifully maintained siding only for your windows to look decrepit? Perhaps your windows only need a quick power wash to remove years of built-up grime and shine like new. Or maybe the frame has rotted away and needs replacing. Perhaps you need a complete window replacement service to get rid of broken glass. Whatever the case may be, our skilled technicians can help.
Our Window Repair Services
There are numerous window repair and replacement services we can complete, including:
Stuck wooden frames
Rotting frames and jambs
Cracked and broken glass
Leaks and moisture problems
Heavy drafts and old weatherproofing
8. Patio and Deck Repair
As a prospective buyer moves through your home, he or she will be interested to see the state of your outdoor living area. During the summer, most people enjoy spending time outdoors, and having a stunning deck or patio can be a huge selling point. However, if your deck has seen better days and looks like it's about to fall apart, you might lose the sale.
Not to mention, issues with your deck or patio can be a serious safety concern. For example, loose railings and rotten boards may cause a devastating accident. Stay on top of your deck repair needs with help from our Colorado Springs home improvement experts. We have the skills to complete a wide range of repairs.
Keep Your Deck Looking Great!
The many deck repairs that our Colorado Springs home improvement pros can complete include:
Replacing rotten planks, beams, and boards
Fixing broken steps and railings
Refinishing decks (which should be completed at least once every two to three years)
Painting and staining
Power washing
Replacing damaged concrete footings
And more!
Hire the Home Improvement Experts at Mr. Handyman of Colorado Springs, S Littleton, and Parker Today!
If you're feeling the home improvement itch and want to boost your property's curb appeal, then put your trust in the experts at Mr. Handyman of Colorado Springs, S Littleton, and Parker. We offer a wide range of home improvements designed to increase curb appeal while avoiding damage.
Our team of experts has helped countless homeowners throughout the Colorado Springs area with their home improvement needs, including larger remodeling projects like a bathroom remodel or kitchen remodel. Customer satisfaction is always our top priority, so whether we're working inside or outside of your house, we always strive to provide exceptional service.
To get started today, we invite you to give us a call. We look forward to helping with your future home improvements in Colorado Springs, CO!