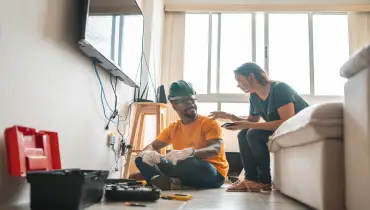 Picture your beautiful new 65" TV mounted to the wall, serving as a beacon to all your friends that you'll host the next get-together for the big game or screen a recently released blockbuster for the family. However, the one thing bringing down the entertainment ambiance is unsightly (and unsafe) wires and cords clumped together on the floor.
The big question is, "How do I hide TV wires?" We've already shown you how to hide your TV. Now it's time to tackle the pesky wiring underneath. Fortunately, there are so many options for concealing electronic cords that don't involve cutting into drywall or making a mess. You can have the ultimate entertainment center and hide TV wires for a seamless look that attracts all your loved ones to your home.
1. Conceal Cords Behind the Couch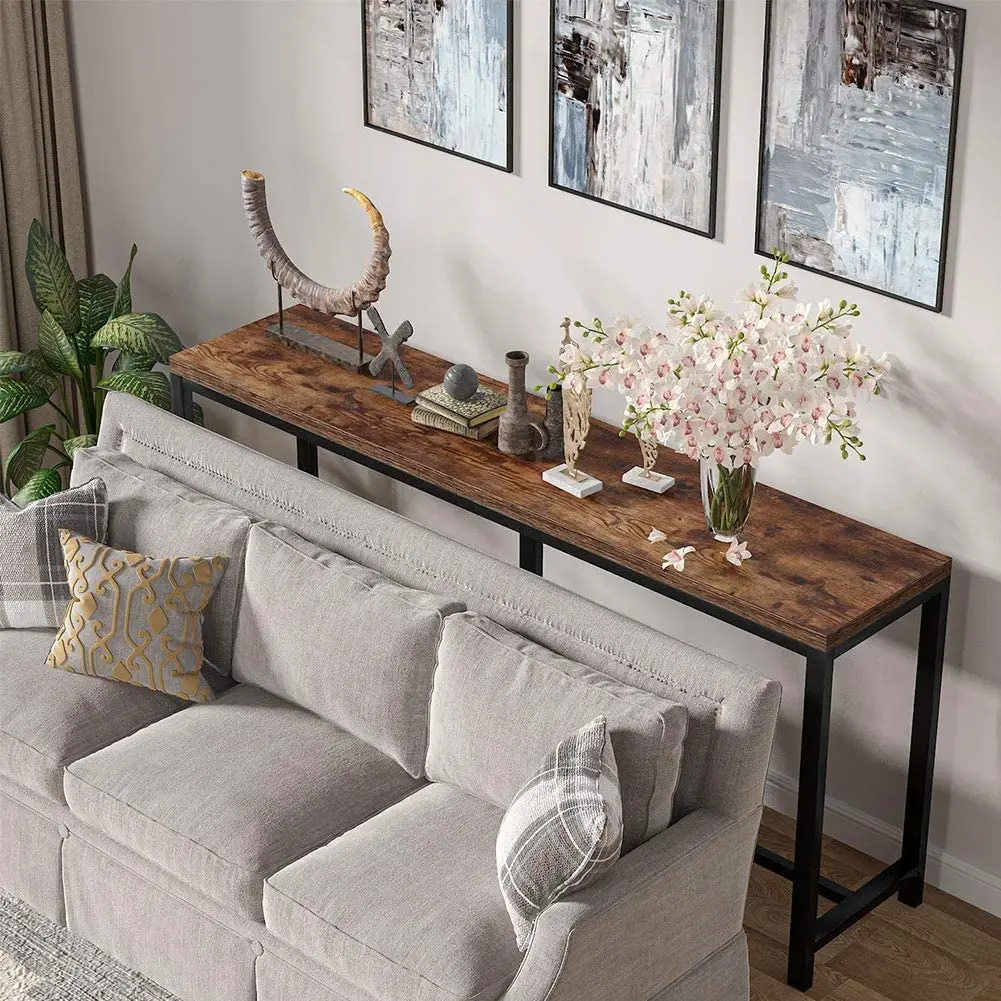 When electronic cords get in the way or create an unsafe environment for your friends and family, it's vital to organize them, so they're not safety hazards. If your couch is behind a central outlet or power cord, the easiest thing to do is pull it out slightly and slide a narrow sofa table in. It will allow some wall clearance for your couch and give you the chance to add sufficient storage for more organization overall. You can also bring in more green elements like plants to brighten the space.
2. Place Wires in Decorative Baskets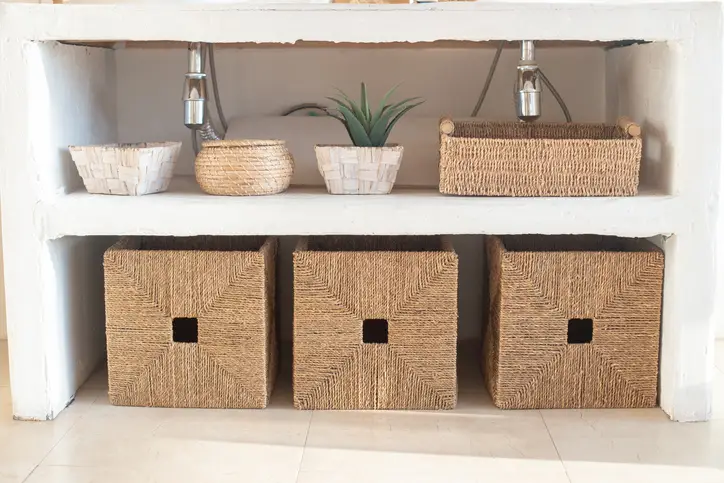 A simple woven or fabric basket can do wonders to organize all those unattractive wires pooling around your TV, computer, and other important electronics. If your TV console has space, place the baskets on shelving under the console for a cozier feel to your room. Plus, you can get wires off the floor for a cleaner and uncluttered space.
3. Utilize Small Clear Clips on the Backs of Furniture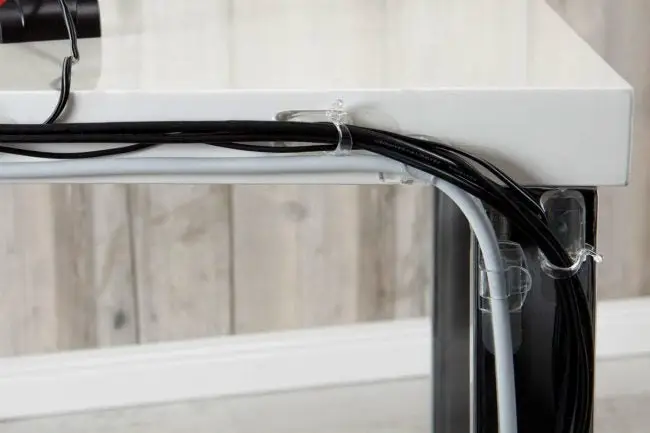 The Command has amazing accessories to conceal and organize cords in practical and non-invasive ways. A pack of clear clips should be enough to complete the job and organize your tangled electronic wires. One of the best things about these clips is that they're inconspicuous and stick to almost any surface, from painted walls and tile material to metal and glass. And these clips can be used to hide cords on walls, TV console legs, under the console, and more.
4. Hide Wires in Plain Sight with a Cable Raceway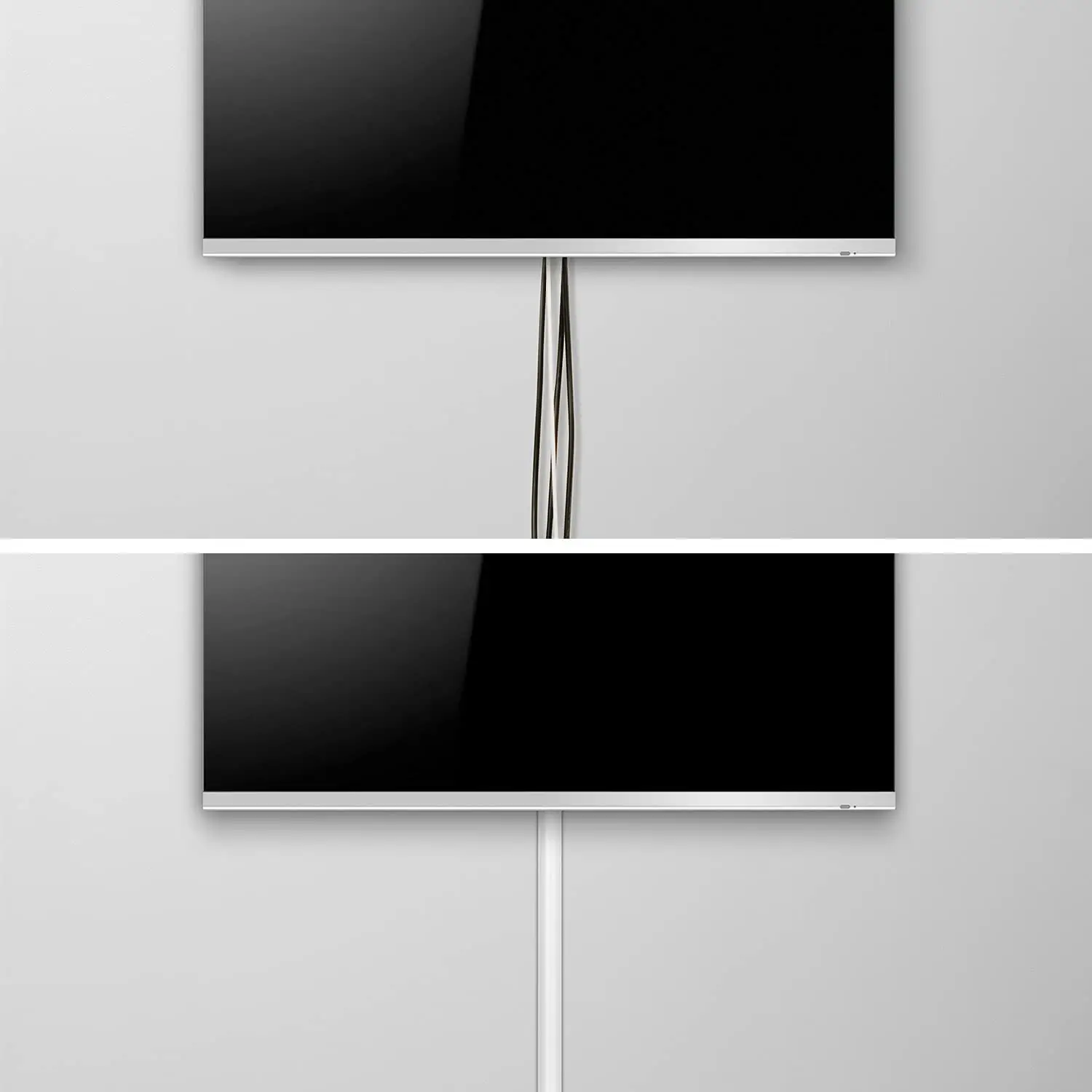 Getting your TV mounted is an easy way to free up space for decorative elements that make your house a home. Still, those annoying and unattractive cords hanging down ruin the entire clean and sleek aesthetic you're looking for. Nix a lengthy summer home improvement project to rewire cords behind the walls and opt to hide wires in plain sight with a cable raceway. Essentially, you can pull cables through a flat PVC tube that comes in various colors. But don't feel like you're beholden to a chosen tone. You can easily paint your cable raceway your specific wall color to blend effortlessly.
5. Slide Cords into a Drawer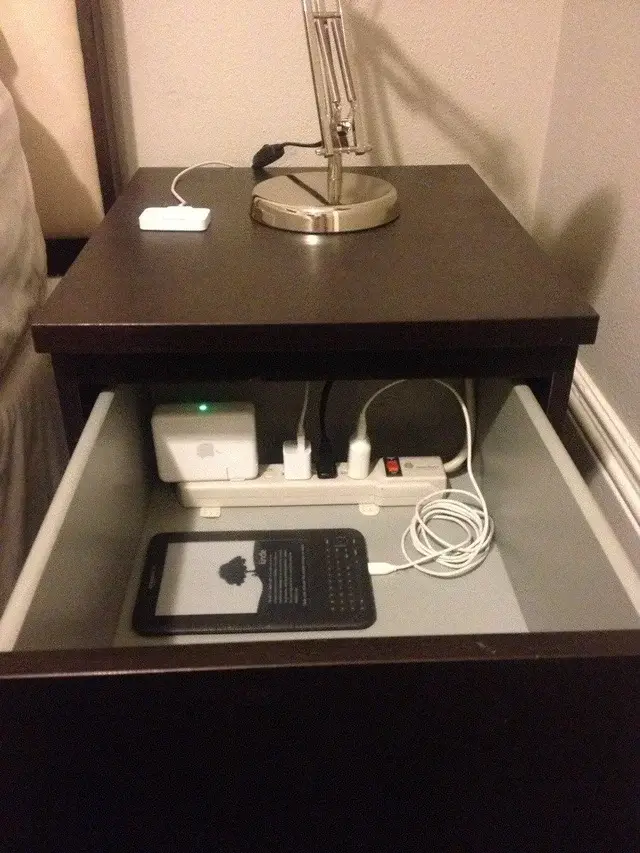 Easy modifications can be made to a side table or entertainment console with a drawer to hide cords and get them away from flammable material like curtains and bedsheets. Drilling or cutting a medium-sized hole into the back panel of a table with a drawer will give you space to feed the cord through and discreetly charge smart devices. We recommend using double-sided adhesive and a power strip in the drawer to prevent an overflow of wires hanging from the back of the table or console.
6. Organize Them Behind Makeshift Books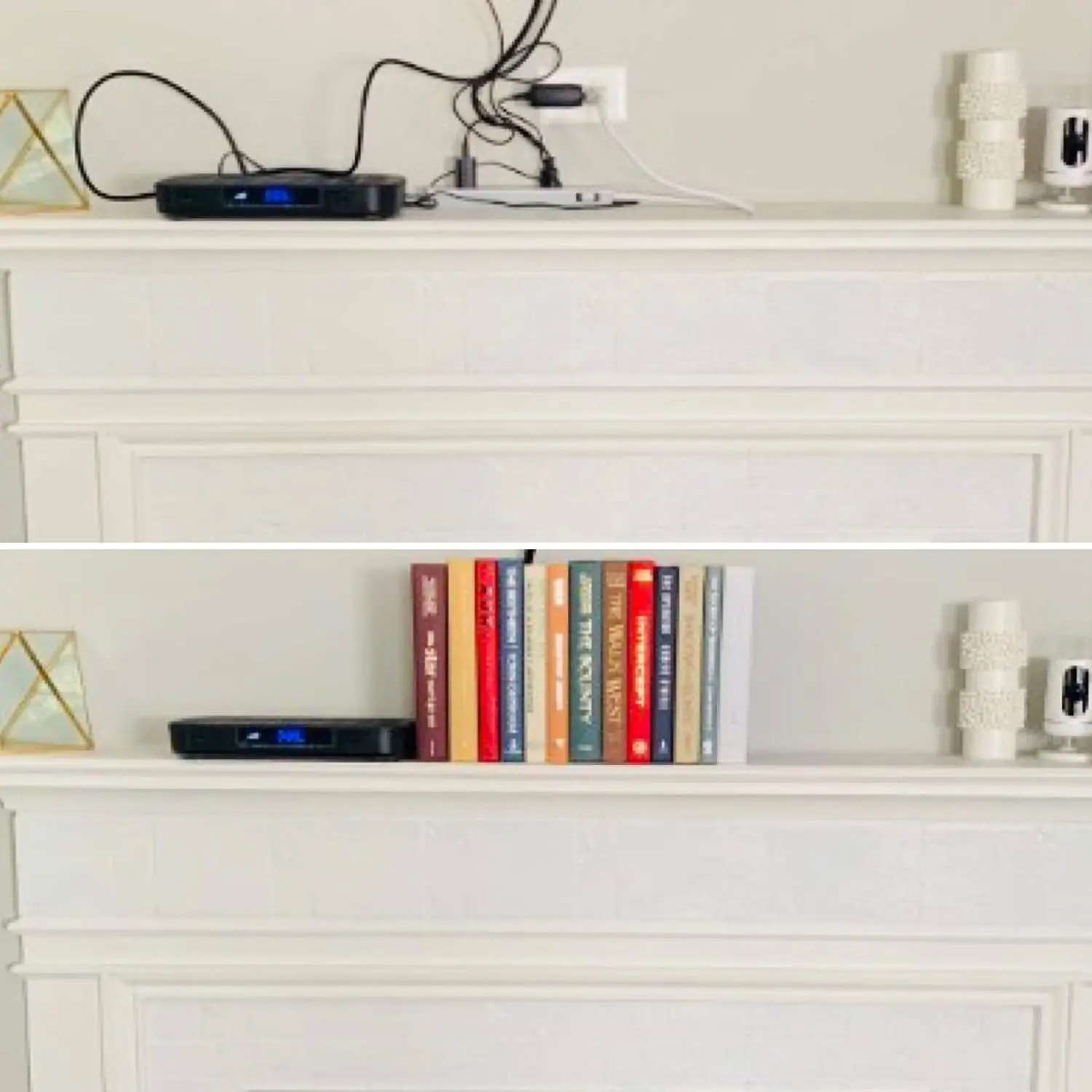 Not much of a reader? No worries! We don't suggest you purchase a gaggle of books just for this DIY cord concealer. In fact, if you have old hardcover books that are lying around collecting dust, it's time to repurpose them today with this handy tutorial. What's great about this TV cord cover idea is you can hide larger electronics like internet routers, DVD players, etc. For premade options, Covogoods provides hidden storage products in various colors to match your décor and style.
7. Utilize Cable Sleeves for Cord Management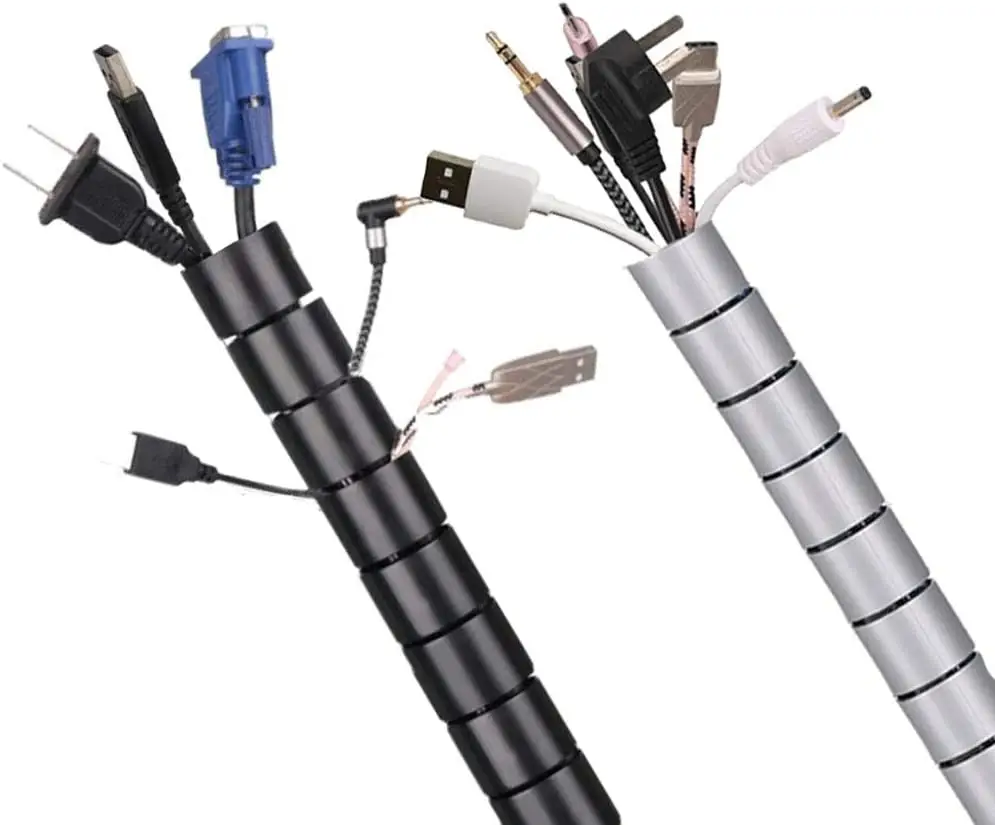 Do you have the perfect office setup, but you're constantly kicking around cords under the desk? There's no way you can possibly remove a vital electronic from this space, so the only option is to organize everything. However, the thought of using zip ties just doesn't sound appealing at all, and it'll only leave you with a group of cords to kick around instead.
MOSOTECH offers highly rated adjustable sleeves for complete cable management and organization under desks. On top of keeping cords out of the way, you can create a safer space for young children and pets, essentially babyproofing your home.
8. Install a Custom Floating Console or Shelf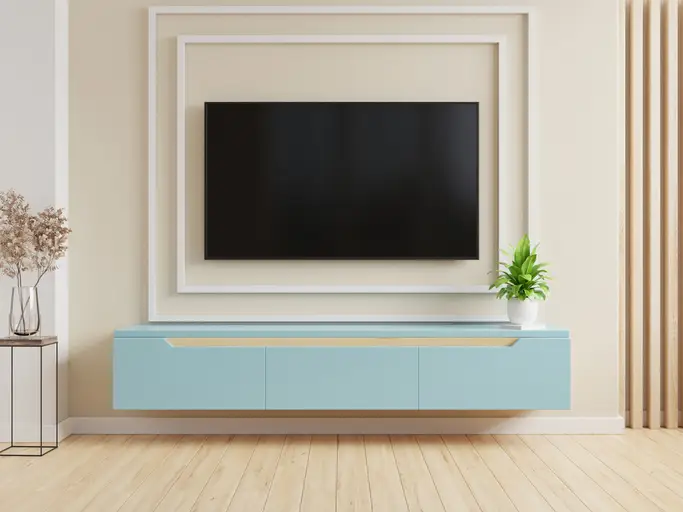 Are you trying to continue a modern aesthetic throughout your home but also need more storage and ideas to hide TV wires? Our Memphis handymen can help you design, build, and install tailored shelving and bookcases for your convenience. Custom floating shelving creates a beautiful focal point that simultaneously conceals large electronics and wires and gives your living room wall interest.
9. Feed Cables Through Baseboard Channels or Crown Molding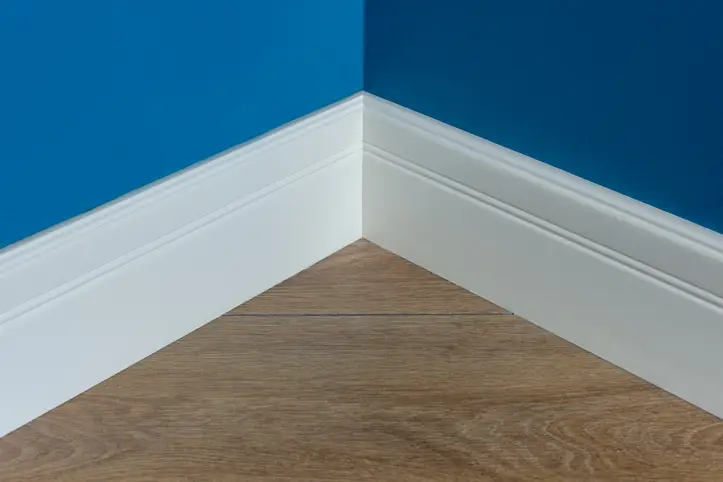 Sometimes, you may not have an outlet in an area you desperately need one. This is where baseboard channels come in handy, creating a sophisticated look along with managing clumps of cords. You wouldn't want to overload a surge protector or start an electrical fire because you're straining an outlet. Easily feed cables through baseboard or crown molding channels to get wires and plugs from one area to another without taking up floor space or causing a tripping hazard.
TV Wires Getting in the Way? Trust
Mr. Handyman of Memphis
for Assistance!
If you're sick and tired of TV wires and electronic cables taking over your floor, let Mr. Handyman of Memphis install unique and stunning storage and concealment options that work for any style of home. Whether you need a farmhouse-style bookcase or transitional crown mold, our Memphis team is ready to help!
Call or request service online by completing our form, and we'll get back to you ASAP.