As a popular suburb east of Saint Louis, O'Fallon has attracted many young families and professionals to settle. In fact, it's considered the second-largest city in the Metro-East region with a population of almost 30,000. The sparse suburban feel is backed by nearby amenities, parks and the friendly environment that welcomes anyone from any background. Up to 70 percent of its residents proudly own their homes and If you are one of the lucky homeowners, you know how important it is to have a reliable O'Fallon handyman to call.
From pressure washing your deck to gutter cleaning, there are many important preventative measures and repairs that must be done to prevent more serious problems—and to protect your home's overall structural integrity. Those maintenance tasks can be overwhelming, especially when you fear encountering severe signs of wear that might lead to costly repairs or replacement. It's easy to take the safety and comfort of your home for granted, but to keep things functional and efficient, routine maintenance and minor repairs must be completed.
The good news is that you are not alone with this. Rely on your local O'Fallon handyman at Mr. Handyman of Metro East to help you get any seasonal maintenance chores accomplished, along with repairs and improvement services that your property might need to remain in good condition and to recover its curb appeal. Our expert team of service professionals is vetted with a full background check program, and they are dedicated to providing you with quality workmanship and customer service that exceeds your expectations. Trust your local O'Fallon handyman to arrive on time and in uniform to get the job done right!
Reliable O'Fallon Handyman Services for Residential Properties
Although it's gratifying to know that you own your home and are in charge of everything that revolves around it, you might be surprised by the maintenance requirements, especially if you just purchased a new home and are equipped with brand new materials that are designed to last for decades. The truth is nothing lasts long without some TLC. Our local O'Fallon handyman services are here to help you stay on top of everything and make sure your living space is not compromised by water damage caused by severe rain or air leaks leading to high utility bills. If you are interested in learning more about your local O'Fallon handyman's offerings, feel free to ask about our popular services!
GUTTER CLEANING AND REPAIR
Many homeowners start off as huge tree lovers until they realize the work that roots and falling leaves can create. Whether it's constant raking or falling leaves leading to clogged gutters, there is always work to do. Leaves often get trapped in gutter systems and downspouts, creating infuriating clogs that require expert tools for removal.
To remain safe and efficient, your gutters need to be free from clogs and always redirect rainwater away from your home via the downspouts. If you have clogged gutters, they won't be able to hold the water's weight and could overflow and compromise your roof's health.
Not only do you need to worry about blustery winds blowing leaves into your gutters, but birds love to build their nests there too, because it saves time and work. The sooner you spot clogged gutters and book your cleaning, the less likely it is you will have to deal with severe clogs and nests. The combination of rain and wind is probably the most unpleasant experience you will have in the city. If your home were a sentient being, it would agree. Having healthy gutters that redirect stormwater safely away from your home is essential for avoiding serious complications from rainwater.
Gutter cleaning is tedious and time-consuming, not to mention dangerous if you don't have a safe and recently-inspected ladder. The easiest and most convenient way to get it done is to contact your local, qualified handyman. O'Fallon, IL weather fluctuates all the time, so it's never too early for gutter cleaning.
Common Signs You Need O'Fallon Gutter Cleaning and Repair:
Leaky sections in gutters due to clogs or damage
Peeling paint on your siding
Clogged downspouts
Loose sections
Rusty fasteners
Ice dams
Warped gutters
Sagging sections
DOOR INSTALLATION OR REPAIR
You rely on healthy doors to protect you from intruders and pests; plus, they support your HVAC system by keeping hot air out in the summer and preventing warm furnace air from escaping. Quality doors have a long lifespan, as long as you keep up with annual staining or painting.
Your door repair and maintenance needs can vary depending on the type you have. Wood doors require more maintenance services than metal-based or fiberglass doors and need a healthy corresponding frame. And, whether your door slams too hard or the frame just wears down over time, it's likely for frames to develop cracks that will expose them to other external forces. Unfortunately, this is how frames quickly get damaged. If they capture any moisture and become susceptible to wood rot, it will easily spread to your door too. Luckily, you can avoid all those complications with professional door repair services from our team.
Signs You Need Door Repair in O'Fallon:
Wood rot damage
Squeaky hinges due to tightness or corrosion
Alignment issues, problems with closing and opening
Termite damage
Peeling paint
Door knob not in line with latch
Cracks, dents and other damage
Pro Tip: If your door is outdated or has seen better days, we recommend replacing it to make it more energy-efficient and safe. Since Illinois has good-quality lumber sources, it's natural for wood lovers to stick to wooden doors despite knowing that they come with many necessary maintenance tasks, including sanding, staining and sealing. However, if you are no fan of frequent maintenance, there are alternative door types like fiberglass. It's known to be extremely weather-resistant and durable due to its composition of compression-molded fiberglass and its skin, frame and core. The core is made of rigid insulation (i.e., polyurethane) and glass-reinforced polymer, whereas the frame is made of either wood or composite. The skin is usually a layer of artificial grains that make the door appear like wood.
If you have any questions regarding door types, feel free to contact your local handyman. O'Fallon, IL homeowners can rely on us to help them evaluate their material costs and maintenance requirements for new doors.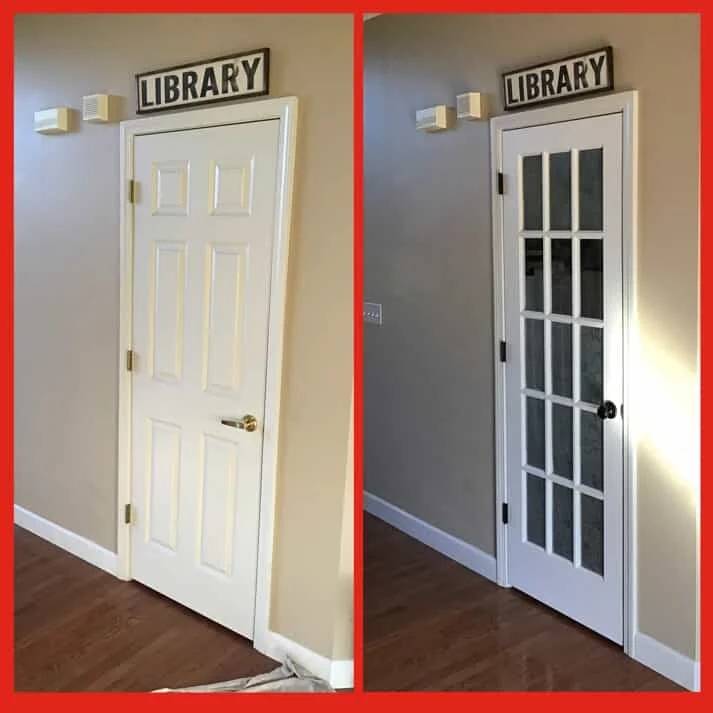 SOFFIT, FASCIA AND SIDING REPAIR
Soffit and fascia are the technical terms for the parts of your roof's structure closest to the gutter system. They are designed to prevent moisture from entering your home via the attic.
Soffits
Soffits are an essential part of your roof eave. Installed underneath your fascia boards, they help reduce moisture or condensation. Furthermore, soffit vents are designed to ventilate your attic, circulating fresh air throughout your home.
Fascia
Fascia is the horizontal board that connects to your roof rafter's end, supporting your overall gutter system. It also creates a barrier between the outside elements and the inside of your roof.
Soffit and Fascia Repair
If either your soffit or fascia suffers from water damage, you will notice warning signs in your attic. If left untreated, those problems will compromise your roof's health. We recommend that you frequently check your gutter system and attic for any warning signs that need a certified, experienced handyman. O'Fallon, IL homes deserve all the care they can get, because every small issue can grow into bigger problems.
Siding Repair
Your siding is a vital part of your home's exterior shield. To keep any external damage at bay, it's crucial that your O'Fallon handyman inspects it periodically. The most common siding type found throughout Illinois is vinyl, which is probably the most cost-effective choice because it's easy to install and to maintain. Even if you have vinyl, we still recommend periodic inspections to check for gaps between siding and trim, because they could lead to water damage, such as in the event of water flowing down your siding because of a broken or clogged gutter.
Foundation cracks in siding are also common and require immediate repair before they absorb moisture and put your structural integrity at risk. In the worst-case scenario, siding replacement is inevitable, but leave the diagnosis to your local handyman. O'Fallon property owners can trust our expertise in examining every detail and providing services to fix their siding.
Additional O'Fallon Handyman Services:
Our experienced and versatile team offers a wide range of professional handyman services for everything from minor home repairs to larger projects that you can't imagine doing on your own. We're proud to be O'Fallon's one-call solution for all common handyman services, including outdoor repairs and indoor repairs like:
Drywall repair/installation: Whether you have a hole in the wall that needs to be patched or your drywall has suffered from water damage and needs a panel replacement, your O'Fallon handyman has the expertise and tools to get it done!
Deck repair: Your deck is most likely your favorite outdoor extension of your home. When summer is around the corner, you want to ensure your deck boards, railings and footings are safe, so it's worth checking the wood for cracks, splinters and other problems like rot. If you notice wood rot but are unsure whether it's treatable or needs replacing, contact your local handyman. O'Fallon, IL homeowners can rely on us to investigate the issue and provide effective repairs if necessary.
Interior/exterior trim repairs: Baseboards hide imperfections where your walls and floors meet. Moreover, they are designed to protect your subfloors from water damage. And interior frames protect your home from air leaks. Exterior trim also serves the same decorative and protective purposes. If any part of your trim is damaged, you can rely on us to complete your repairs.
Pressure washing: After a long, unpleasant winter, your home's exterior will call for cleaning. Grime, salt stains, oil on concrete and many other types of buildup all benefit from the convenience of a pressure washer when you want to recover your home's original appearance. Your local O'Fallon handyman offers pressure washing for your deck, porch, fence, siding, gutters, driveway, garage floors and more!
O'Fallon Handyman Services for Home Remodels
Basic home repairs aren't the only thing that Mr. Handyman can help with. As your local, licensed handymen in O'Fallon, we also offer a wide range of essential services for complex projects like remodeling and other home improvements.
The purpose of a home remodeling project is to breathe new life into a specific area by improving its functionality or upgrading any outdated appliances or fixtures. Whether you need help with a single project in your kitchen or an entire bathroom remodel, we will provide perfect results for all those handyman projects with our professional remodeling services.
O'FALLON BATHROOM REMODELING
If your plumbing fixtures aren't as efficient as they used to be, you'll want to replace them with something more efficient and water-conserving. But it's not only plumbing fixtures that may need an upgrade. Take a look at your tiles—are your grout lines crumbling? Or do you see improper epoxy grout repair on a cracked tile that's a complete eyesore? Your O'Fallon handyman recommends that you write down a list of upgrades that you seek for your perfect bathroom remodel. Before you worry too much about budget, just focus on what you really want, because chances are we can make that happen. Your list may contain:
New toilet, sinks, bathtub or shower
New tiles for the floor and walls
Customizable lighting fixtures
New cabinetry and countertops
Optimized ventilation system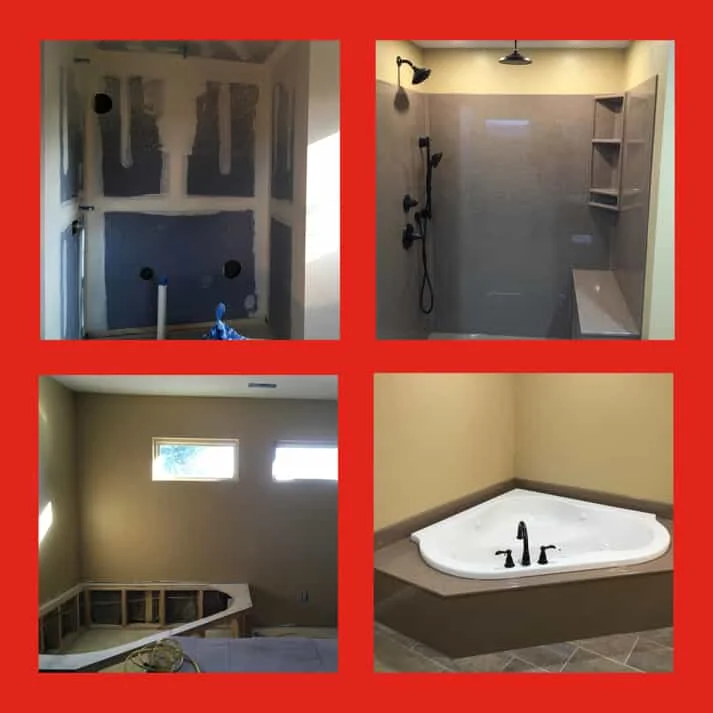 O'FALLON KITCHEN REMODELING
Is it time to get new cabinets and appliances? Or do you need to replace floors and walls? Perhaps now is the time you add the long-awaited kitchen island with bar stools! Your local O'Fallon handyman is happy to help you with planning, budgeting and completing your kitchen remodel. We can answer any questions that you may have about time management and where to best gather high-quality materials. A kitchen remodel comes with lots of benefits if you do it right, such as:
Optimized energy-efficiency with updated appliances
Customized and personalized functions
Improved cooking environments
High return on investment
Need Professional Service from an O'Fallon Handyman?
There is no need to look any further for a "handyman near me," because we have you covered. We are a locally-owned and operated business that has been serving O'Fallon residents for many years, including surrounding communities like Lebanon, Fairview Heights and Shiloh.
We offer many solutions for both residential and commercial properties, and our list of handyman services includes everything you need to complete a variety of projects that will enhance your property, so it will continue to shine and serve you in the best ways possible.
Give us a call to speak with our friendly customer service reps today to see what we can do for your home or business.