Mr. Handyman of Moorestown - Haddonfield - Voorhees wants to be your resource for all maintenance and repair needs. We have been involved in your community and would like to promote some local resources that would interest you.
Green Products
We install a wide variety of Green products for your home!

Follow the 'link' on the Mr. Handyman Go Green im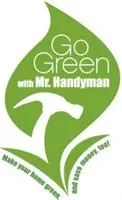 age on this page for a LOT of great energy saving ideas!