When you need a fast, expert drywall repair job done reliably, trust Mr. Handyman of Naperville to take care of everything. Locally owned and operated, our professionals have an average of 10 years of experience on the job. Keep your weekends free to do what you love, and let us take on your repairs, from plumbing to home improvements. We're prompt, professional, and always clean up afterward. What's more, every job is fully covered by our Done Right Promise™, so you know you're in safe hands.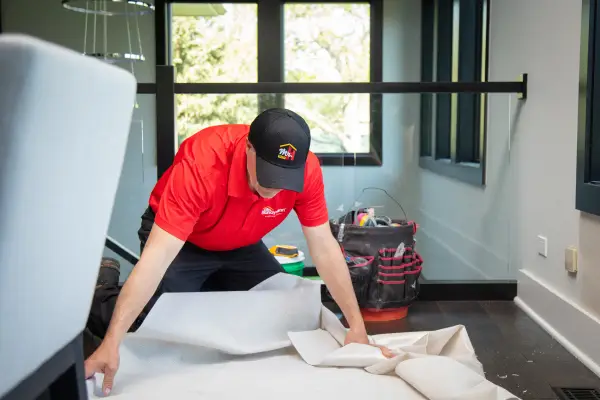 Drywall Repair Services
No one wants to see cracked, bulging, or broken drywall in their home. Minor issues often grow over time, causing major headaches in the future. Call us to sort your drywall repair quickly and efficiently for total peace of mind.
Drywall Ceiling Repair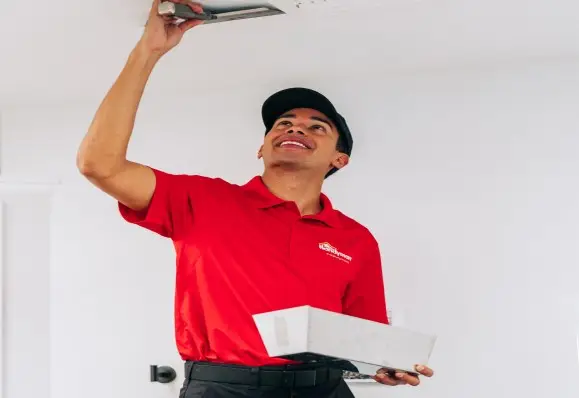 Even experienced DIY-ers can lose enthusiasm when they spot a cracked ceiling. That's OK — your local Mr. Handyman has all the equipment and skills to do these tricky drywall ceiling repair jobs. We work quickly and with perfect clean-up afterward.
Drywall Crack Repair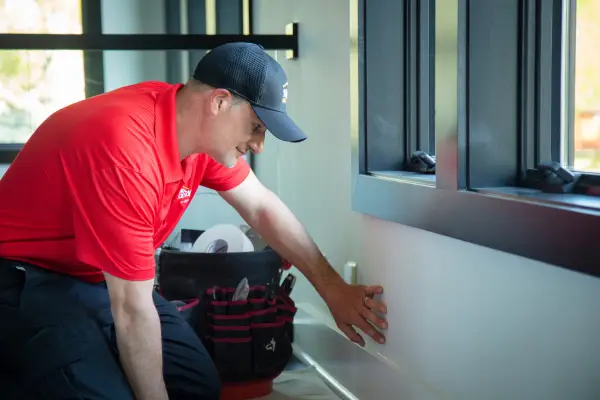 Our professional drywall crack repair leaves your interior looking as good as new. Hairline cracks can often build up around door frames and windows, so book a service with Mr. Handyman now and tick another job off the list. We will get to the root of the problem to ensure no further issues arise.
Drywall Hole Repair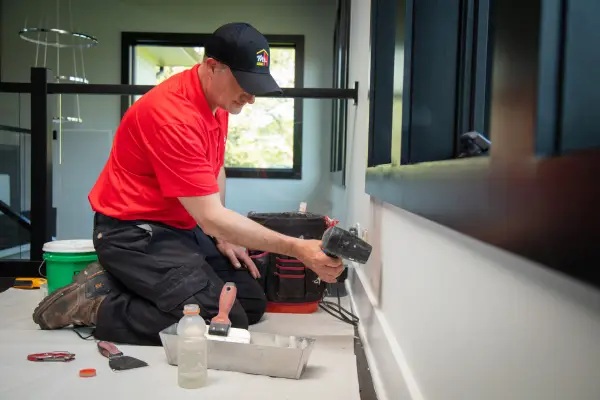 If you accidentally make a hole in your wall, our drywall hole repair service will take care of it. With expert patching, meshing, or even replacement, our team is equipped for all holes, big or small. We'll provide ready advice so you can maintain your drywall.
Drywall Installation and Finishing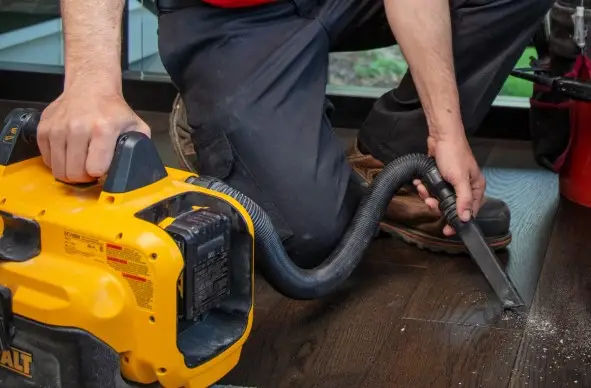 If your drywall is stained or damaged, we'll assess the problem and replace it. Mr. Handyman of Naperville covers installation, repairs, and related services. We truly are a one-stop shop for all home fix, maintenance, and improvement jobs. To book your fully insured service, simply call or book online.