The caulking around your plumbing fixtures helps protect against water damage. Mr. Handyman of Nashville, West, South, and Central provides comprehensive caulking services to Nashville, TN. Our service professionals help protect your home from water damage and lower your energy with caulking. We can seal all areas that are commonly exposed to water, including your backsplash and shower. If you notice moldy or broken caulk, we'll repair it. Contact us today to learn more about our caulking services.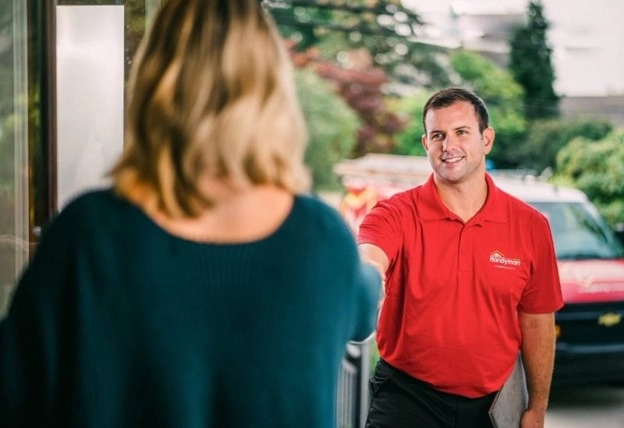 Benefits Of Caulking Services
We understand caulking is something that can be easy to ignore. Sealing your home and plumbing fixtures has many benefits that help your home. Some of the most significant benefits of caulking services include the following:
Conserves Energy – Caulking helps prevent drafts and air leaks from negatively impacting your energy bill.
Water & Mold Protection – We commonly caulk the areas around your plumbing fixtures to ensure tiny amounts of water cannot get into your home and cause mold issues.
Pest Protection – Insects can make their way into tiny cracks in your home, so we keep them out with proper sealing techniques.
Most Common Areas To Apply Caulk
Caulk isn't on the top of most people's minds because it doesn't do much for the appearance of your home. The vital job of caulk is to provide a sealant that fills small cracks and spaces in your home. Our caulking services ensure water and air are kept out of specific locations. If you want to lower your energy bills, caulking is an excellent solution. Some of the most common areas we recommend applying caulk include the following:
Windows – We can seal your windows with caulk to lower your energy bill. You may not be able to see tiny gaps, but air leaks can significantly increase your energy bills.
Bathrooms – We recommend sealing all gaps that are exposed to water in your bathroom. The joints between your bathtub and floor are susceptible to gaps.
Doors – Door frames are an excellent place for caulk to ensure air cannot get through the frame. Sealants can also help protect your doors from rot and water damage.
Kitchens – Many areas in your kitchen are susceptible to moisture damage. We can apply caulk around the areas where your countertops meet your sink for an airtight closure.
What Type Of Caulk Do You Use?
It's important to leave caulking to professionals that are trained in the best ways to apply caulk for proper sealing. We know the best types of caulk to use in specific areas of your home. Some of the most common types of caulk we use include the following:
Latex – Latex is the most popular caulk selection because it is easy to apply and works well. Latex is easy to paint over but is known to break down when exposed to direct sunlight.
Exterior – Exterior caulk stands up to the sun's UV rays and is moisture resistant. We recommend exterior caulk around windows.
Silicone – Silicone sealants are known for their weather and age-resistant properties. This type of sealant is challenging to apply due to its rigid structure.
Mildew-Resistant – We recommend using mildew-resistant caulk in bathroom repairs. It is best used in areas with high humidity.
Fire-Retardant – Fire-retardant sealings are non-combustible and safe. We recommend using this sealant around pipes, wiring, and HVAC ducts.
Why Choose Us For Ceiling Repairs?
Mr. Handyman of Nashville, West, South, and Central is trained in the best caulking techniques to ensure your home is properly sealed. We always offer upfront pricing and estimates. Our team ensures you'll be happy with the outcome of our services. We offer comprehensive home improvement services in Nashville, Antioch, and LaVergne, TN. Whether you're looking to seal your windows, bathrooms, doors, or any other space, we are here for you. Our work is backed with a guarantee for your peace of mind.
Schedule Your Caulking Repairs Today
Mr. Handyman of Nashville, West, South, and Central provides quick, efficient, and complete caulking services. We are focused on exceeding your expectations with our home improvement services. When you're ready to boost the energy efficiency of your home and reduce the fear of water damage, we are here for you. Contact us today to get an estimate on our exterior, kitchen, and bathroom caulking services.
Mr. Handyman of Nashville, West, South, and Central proudly serves Nashville, Antioch, LaVergne, and surrounding areas.