If you've spotted a crack, bulge, or hole in your drywall, it's time to call in the Mr. Handyman experts to take care of your drywall repair. We're a trusted national franchise and a one-stop shop for all kinds of home repair and maintenance needs. What's more, we're always on time, get the work done on the first visit, and clean up after ourselves. Looking for total peace of mind? You've got it, thanks to our Neighborly Done Right Promise™!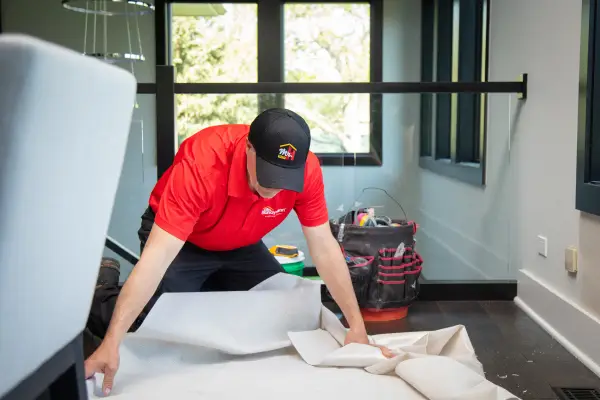 Drywall Repair Services
If you need drywall repair, make sure it's done properly. Poor patch jobs look unsightly and can lead to problems further down the line. That's why your local Mr. Handyman in North Lake Washington and Bellevue is here to deliver an expert job, whatever condition your drywall is in.
Drywall Ceiling Repair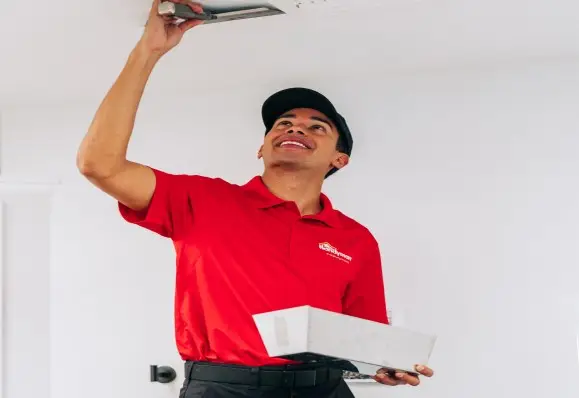 Drywall ceiling repair can be pretty tricky, especially if you've got a large section to patch. The local experts at Mr. Handyman can be with you in no time to assess, fix, and expertly finish your ceiling so that it looks as good as new again.
Drywall Crack Repair
Spotted a crack in your drywall? Even hairline cracks need attention, as they tend to grow over time. Signs of moisture may suggest an additional issue. Don't worry—our drywall crack repair service is fast, clean, and efficient. You don't even have to give up your weekend!
Drywall Hole Repair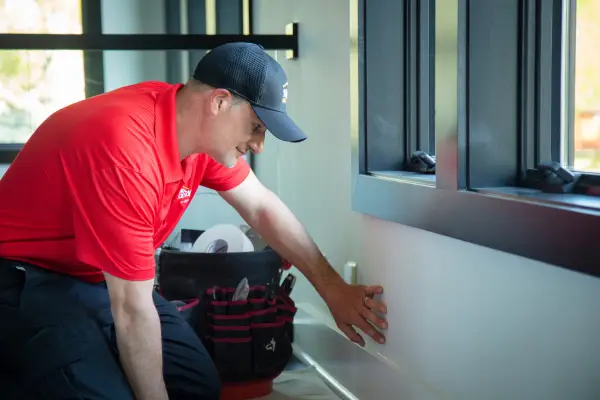 Accidentally make a hole in your drywall? We've all been there—it's easy to do! Our drywall hole repair service takes care of drywall damage on any scale, whether the area needs a fill, patch, mesh, or a complete replacement. We'll perform the fix and finish the area afterward to create a seamless wall.
Drywall Installation and Finishing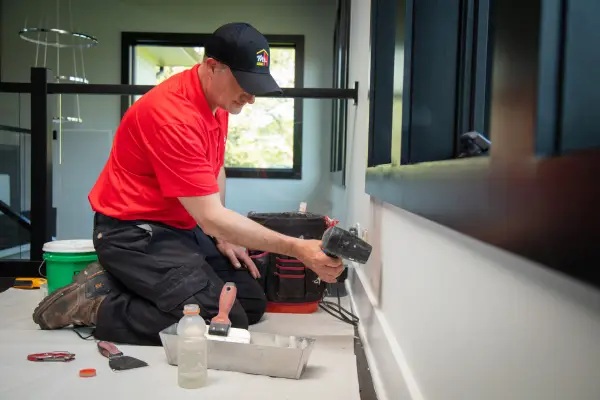 Sometimes you just need new drywall entirely. No problem! We're here to install any type of drywall while you get on with your day. We'll assess what type you need, get the job done, and tidy up after ourselves, leaving your home in tip-top shape. We respect your schedule by offering appointments around the clock and prompt arrival. That's why nearly a million customers have chosen Mr. Handyman to handle their drywall and other home improvements since 1996! Give us a call or book online today.