Are you a busy homeowner? It would be great to have a team of experts to help you complete all of those home improvement tasks you've been putting off, right? It's hard enough trying to take care of daily responsibilities without having to find time for the extra things on your to-do list.
Fortunately, our team at Mr. Handyman of Northern Montgomery County is qualified to provide residential handyman services and home repairs for home and business owners in and around Germantown. We pride ourselves on being skilled in many trades. Our top-rated service professionals offer solutions that help you get back to the things that are most important to you.
Searching for trusted residential handyman services? Request your service online or by giving our friendly team a call.
Types of Handyman Services We Offer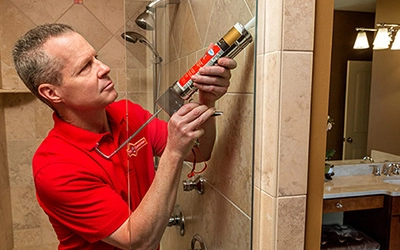 Our residential handyman services team is highly trained and ready to assist you with various home repairs/home improvement tasks.
The comprehensive residential handyman services we provide include:
Furniture Assembly
Home Repairs
Painting
Simple Electrical Repairs and Installation
Window repairs and Installation
Drywall Repair & Finishing
Tile Repair & Installation
Door Repair & Installation
Soffit, Fascia, & Siding Repair
Bathroom & Kitchen Faucet Installation
Looking for reliable home repair services in Germantown? Contact our trusted team online or call today!
What Are the Reasons to Hire a Handyman?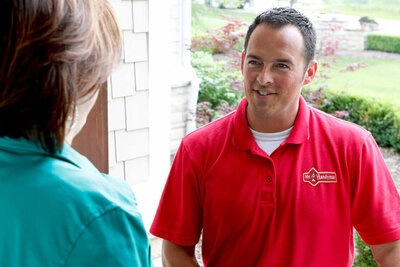 Whether you need to make repairs or renovate a room, more and more homeowners are handling home improvement projects on their own.
Although there are some projects that they can do themselves, other jobs may require professional handyman service.
The following are several reasons why you should obtain handyman services:
Handymen Offer Quick Home Repairs. If you have a busy schedule and you can't find time to work on your home, you can simply have a professional handyman take care of the repairs and projects for you.
Handymen Are a Jack of All Trades. From electrical, woodworking, roofing, and plumbing, professional handymen have the training and experience to perform a wide range of home improvement tasks.
Handymen Have All the Needed Tools. Not only do professional handymen have the special skills and knowledge to get the job done, but they are also equipped with all the tools necessary to save the homeowner multiple trips to the hardware store.
Handymen Offer Safe, Worry-Free Services. Homeowners can avoid putting themselves at risk of injury or worse by having a professional do the job for them.
Handymen Warranty Their Workmanship. Some home improvement projects can be intimidating. If you are afraid that your remodel will not turn out as you had hoped, you can get guaranteed results from the workmanship of professional handymen.
Looking to get started with Germantown home repair services? Call our team of handymen today or request service online!
What Home Repair Projects Can Boost My Curb Appeal?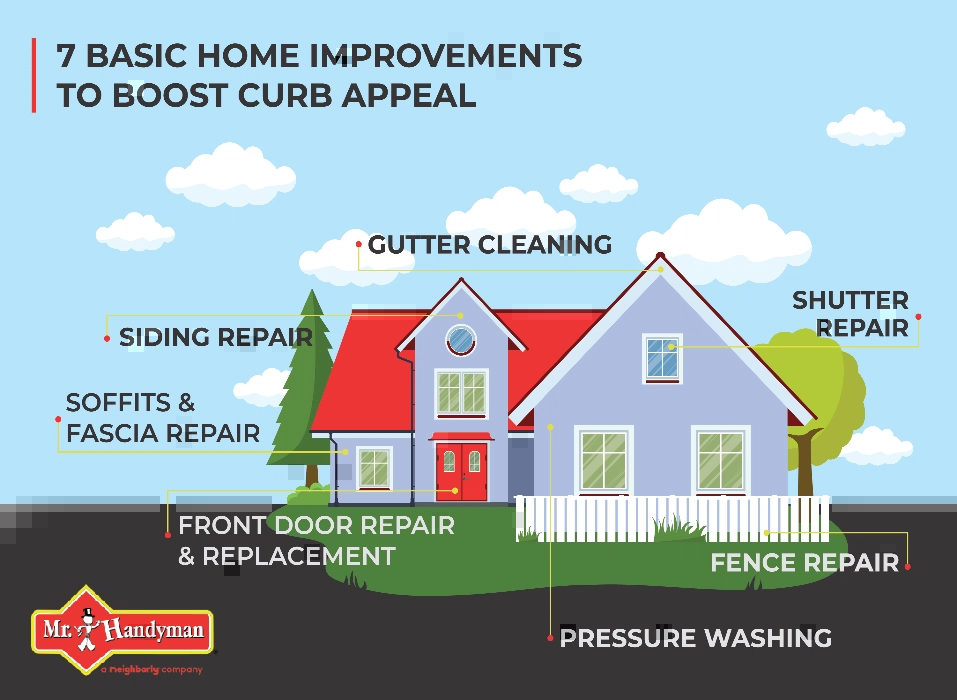 Boosting your home's curb appeal can significantly impact its overall value and aesthetic charm.
Some home repair projects that can effectively enhance your curb appeal include:
Gutter Cleaning & Repair
Exterior Shutter Repair
Siding, Soffit, and Fascia Repair
Front Door Repair and Replacement
Pressure Washing
At Mr. Handyman of Northern Montgomery County, we warranty all of our home improvement repairs for your peace of mind.
If you're moving or just moved in, trust us to help with those home repairs! Contact us to get started. We offer one-call solutions for most projects and repairs.
What Are the Benefits of Using Residential Handyman Services Near Germantown?
Whether you need a light dimmer installed or dining room furniture assembled, our Germantown handyman team can deliver the results you need to check off all those tasks you haven't had time to complete. Our services also come with several advantages that have made us a trusted partner in Germantown.
The benefits of using our residential handyman services include:
Up-Front Pricing. Upfront and honest pricing and no surprise costs on the final bill.
Our Insured Handymen. Fully insured and committed technicians with an average of 10 years of experience in home repairs.
Our One (1) Year Warranty. Our Neighborly Done Right Promise ensures exceptional service, or we'll come back to make it right.
Catering to Your Schedule. Flexible appointment times that accommodate your busy schedule
On-Time Service. Professionals who arrive on time and dress appropriately for every appointment.
As a local company backed by a national brand with over 25 years of expertise, we are here to tackle virtually all of your home improvement and repairs as soon as possible.
Check out our local client reviews to learn more about the experience we strive to provide!
For more information about our handyman and home improvement services near you, call us today or request service online.