Finding a crack in your ceiling or any home wall can be daunting, especially if you need help repairing the issue yourself. If you live in the Oak Park & River Forest region, call Mr. Handyman for the drywall repair services you need. Whether you need to repair drywall or finish services, Mr. Handyman is ready to take on the task. And to ensure your satisfaction, we back our work with the Neighborly Done Right Promise™.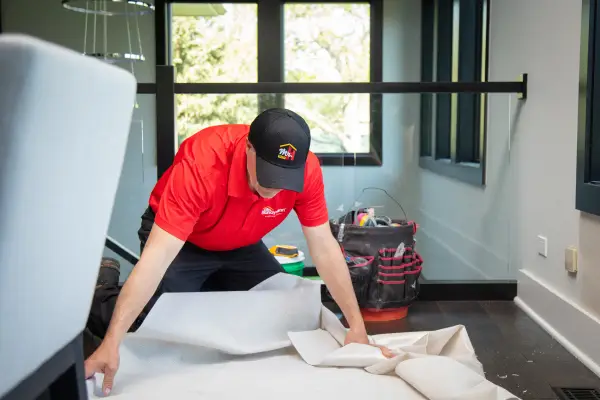 Drywall Repair Services
Seeking professional drywall repair services is sometimes necessary after causing damage to a wall or living in your home for years. Whether your walls have cracks and holes or ceilings are damaged from settling, professionals can assess and remedy the issue(s) using the right tools and equipment.
Drywall Ceiling Repair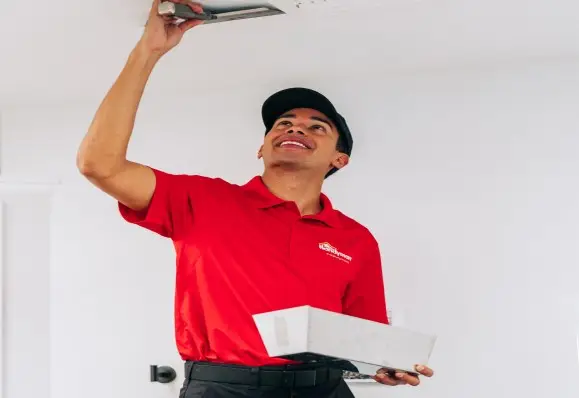 Drywall ceilings are not immune to potential issues such as cracks or water damage due to moisture buildup over time. If you discover cracks or holes in your ceiling that need more than a quick fix, professional drywall ceiling repair services are available from Mr. Handyman.
Drywall Crack Repair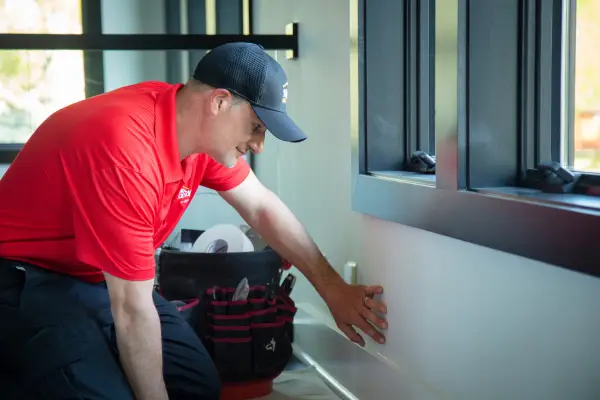 Drywall cracks are prevalent and can occur over time from wear and tear, settling of the house, and even hanging up posters, shelves, and other wall items. If you have numerous cracks on a wall that are only growing or spreading, it may be time to call on the professionals. Mr. Handyman provides drywall crack repair services for both residential and commercial properties.
Drywall Hole Repair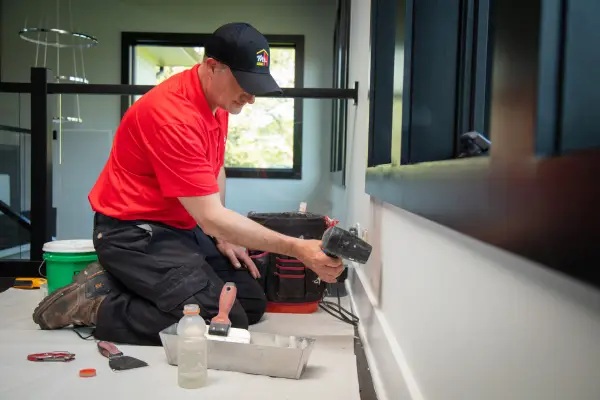 Finding holes in your drywall can be disheartening, particularly if they result from hanging items or water damage over time. Fortunately, there are professional drywall hole repair services available to help. By working with experts who specialize in this type of repair, such as Mr. Handyman, you can ensure that the holes won't continue to spread or worsen over time. Don't let unsightly gaps ruin the look of your home – contact a professional today.
Drywall Installation and Finishing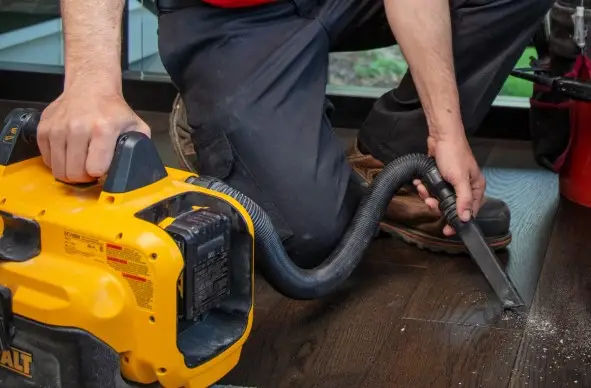 If you want to repair drywall in your home in Oak Park or River Forest, consider turning to Mr. Handyman to get the job done right. From traditional drywall installation services and repair jobs to complete finishing work and plumbing solutions, Mr. Handyman is available for just about any job you have in mind. Contact us today for top-quality drywall repair services!