If you're looking for someone to repair drywall in your home, choosing an experienced business you can trust is crucial. We've got you covered at Mr. Handyman of Pebble Creek, Land O'Lakes, and Lutz. All our services are backed by the Neighborly Done Right Promise™, ensuring your peace of mind.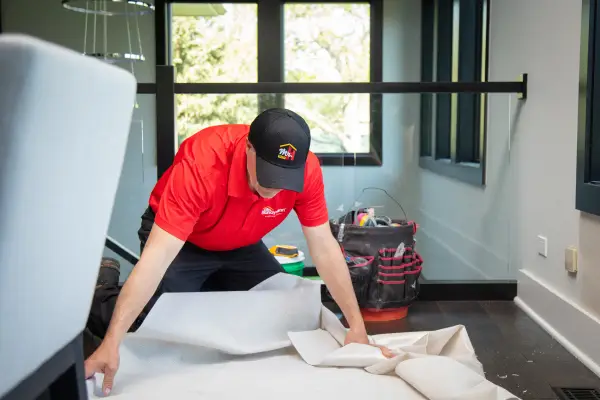 Drywall Repair Services
Looking for drywall repair in Pebble Creek, Land O'Lakes, or Lutz? We're here to help. Check out our drywall repair and installation services below. We are here to help restore your home, install drywall, and make your project a reality.
Drywall Ceiling Repair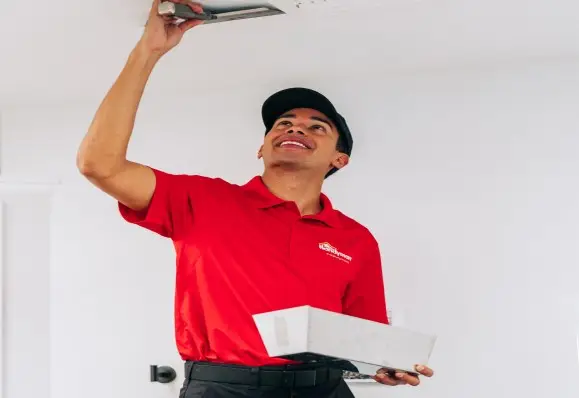 Drywall ceiling repair issues are challenging, and we're here to help. You do not need to climb a ladder and tackle the problem alone. Our professionals will analyze and develop a plan for your drywall ceiling issue.
Drywall Crack Repair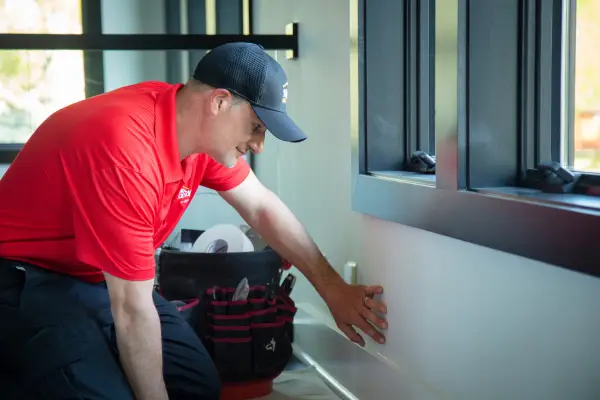 Searching for help with drywall crack repair? At Mr. Handyman, we've got you covered. Our drywall crack repair pros will discover whether you need a simple crack repair or a complete replacement of a drywall panel. Reach out today to learn more.
Drywall Hole Repair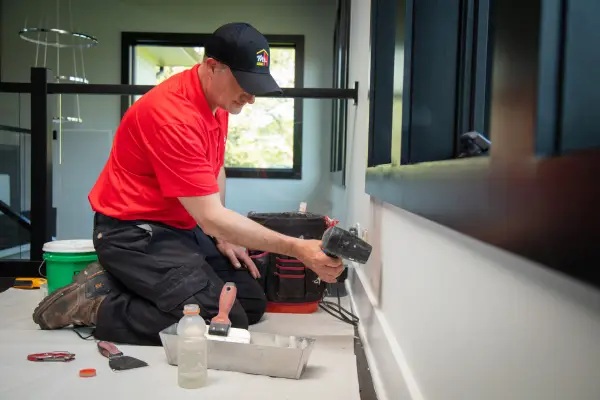 You should work with a professional on drywall hole repair. If left alone, the problem can cause cracks and other issues. Instead of trying to spackle and paint over the wall on your own, it's advised that you reach out to a qualified professional who can solve the problem the right way. At Mr. Handyman, our team will work with you to repair your drywall, restoring it to its original look for long-term results.
Drywall Installation and Finishing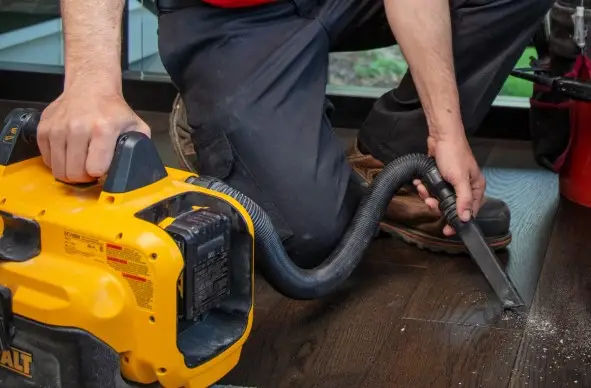 Putting up drywall can be challenging, and you do not need to try it on your own. At Mr. Handyman of Pebble Creek, Land O'Lakes, and Lutz, we're here to help you get your finished project to the vision you had in mind. Whether you need to replace damaged drywall or embark on a home renovation project, our team will remove the old drywall and install brand-new sheets, giving your walls a fresh, clean look.
Contact us today to schedule an appointment. Our friendly professionals will outline how we can help you make your construction project, addition, or renovation the best possible with our drywall installation and finishing services.