If you're having drywall problems, Mr. Handyman of SW Minneapolis and SW Suburbs can help. We can take care of all your drywall needs, including installation, patching, repair, and replacement. We also provide a variety of home improvement services like plumbing, carpentry, painting, and more.
Mr. Handyman serves SW Minneapolis and the surrounding communities, including Maple Plain, Rockford, Minnetonka Beach, Hopkins, Osseo, Loretto, Mound, Eden Prairie, Crystal Bay, Spring Park, and MapleGrove.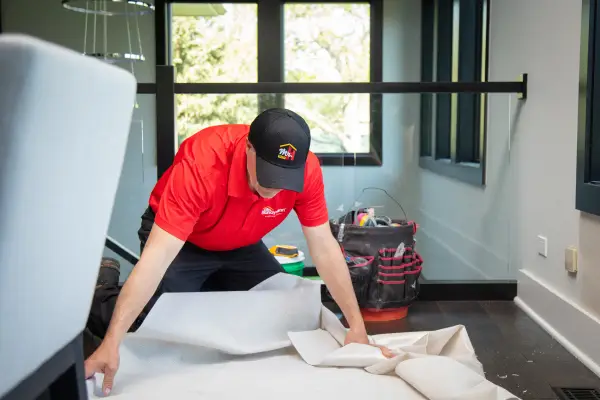 Drywall Repair Services
Holes or cracks in your drywall can be unsightly, and they can get worse over time. If you need to repair drywall that's bulging, cracking, or water-damaged, our expert team is here to help. We go beyond simply fixing the visible issues — we'll investigate their root cause to prevent future problems.
Drywall Ceiling Repair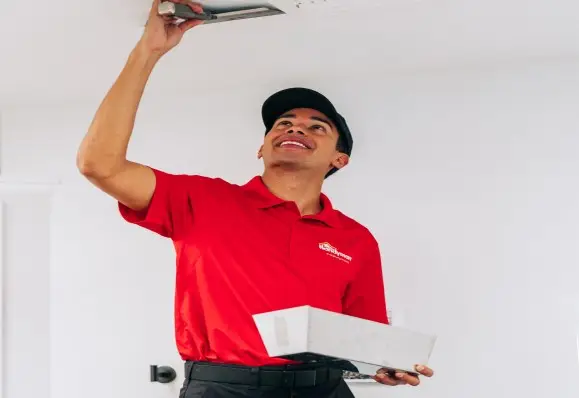 It's common for ceiling cracks to appear over time due to structural issues or regular wear and tear. Our team specializes in drywall ceiling repairs, addressing visible cracks and underlying problems. We'll make sure your ceiling is restored to its original condition.
Drywall Crack Repair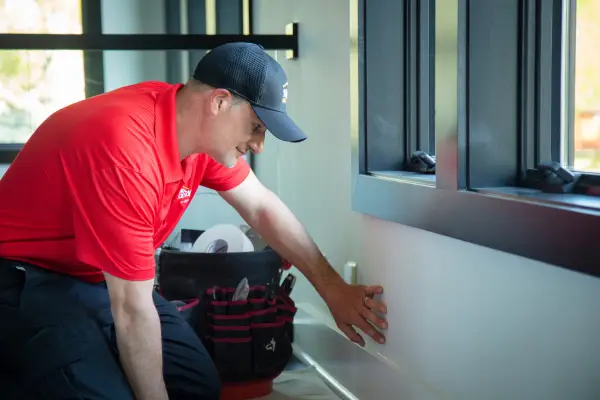 Cracks in drywall can happen due to various factors such as settling, high humidity, or extremely dry conditions. If you notice a crack in your drywall that's getting bigger, it's important to call Mr. Handyman for professional drywall crack repair services. We can take care of the problem, preventing further damage and making it look new again.
Drywall Hole Repair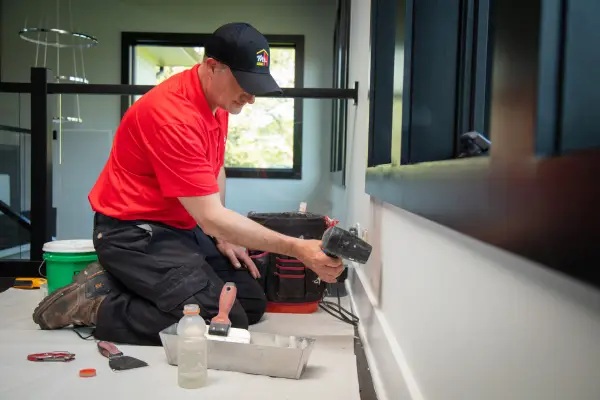 Over time, it's common for dents or holes to appear in drywall due to accidental furniture bumps, children playing, or doors banging into the walls. Our drywall hole repair team can assess the damage, determine just the right amount of drywall to remove, and ensure structural integrity by either replacing or patching it, depending on the size of the hole.
Drywall Installation and Finishing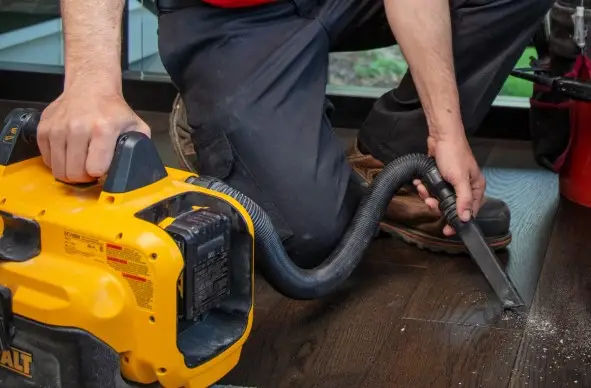 If you're a homeowner in the SW Minneapolis area and have encountered cracks or holes in your drywall, don't hesitate to contact Mr. Handyman. We offer professional drywall repair, installation, and finishing services. Whether you require a minor patch job or a complete drywall replacement, our team is fully equipped to handle the task.
We also provide related services such as carpentry, painting, and electrical work. Schedule an appointment with Mr. Handyman today, and let us help you with your home improvement needs!