Mr. Handyman of St. Charles Co. and Chesterfield Valley helps homeowners with drywall repair needs, including patching holes, repairing cracks, installing new drywall, and adding finishing touches. In addition, we are here to restore your home's beautiful look by eliminating unsightly holes, nicks, dings, and other drywall damage.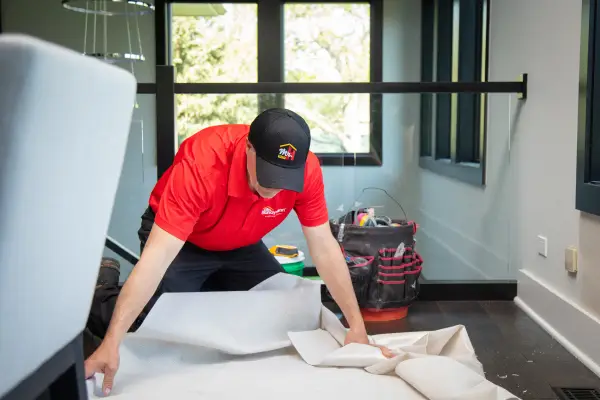 Drywall Repair Services
Drywall damage can be distracting and pose more severe problems in the home, significantly when a gaping hole exposes electrical wires. The professionals at Mr. Handyman of St. Charles Co. and Chesterfield Valley repair drywall caused by water damage, children roughhousing, moving furniture, and many more causes.
Drywall Ceiling Repair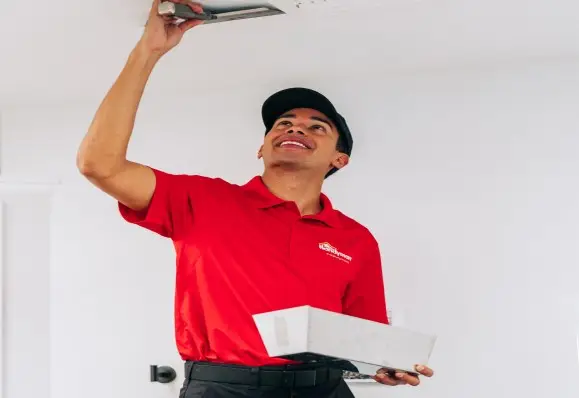 Drywall ceiling repair is one of many local services Mr. Handyman offers residents and business owners. Ceiling damage is often caused by moisture, plumbing issues, and installing or replacing ceiling lights and fans. Our drywall professionals can replace wet or damaged ceiling drywall with new drywall or patch holes before the damage worsens.
Drywall Crack Repair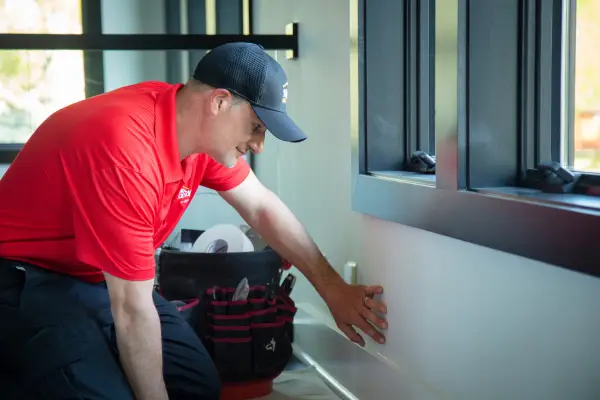 When drywall gets wet and then dries, it can cause the wall's surface to crack. This occurrence is not uncommon and can easily be repaired by calling us at Mr. Handyman of St. Charles Co. and Chesterfield Valley. We offer drywall crack repair services restoring your damaged and cracked walls to look new.
Drywall Hole Repair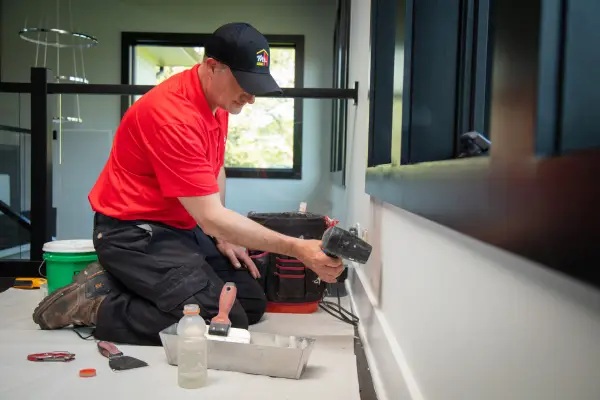 It is not uncommon for the walls in your home to be exposed to wear and tear where accidents may occur, creating holes in the walls. Depending upon the extent and location of the damage, our service professionals can repair the drywall, patching holes and finishing the surface to blend in with the rest of the wall. Our drywall hole repair service can fix any size hole in the wall, from a small nail hole to a large gaping hole.
Drywall Installation and Finishing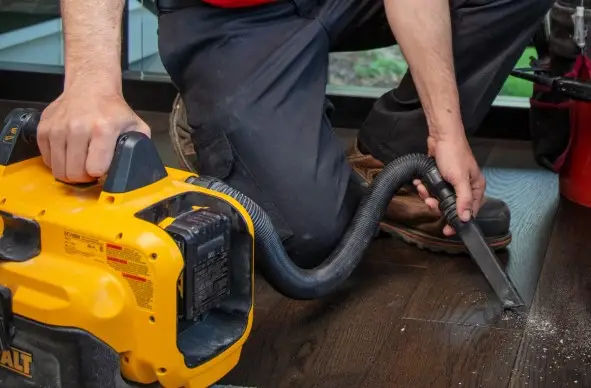 When drywall repair is impossible, Mr. Handyman offers installation and finishing services. We will replace damaged and wet drywall with new, fresh drywall, creating a seamless look throughout your home. To complete the drywall installation, we provide all the finishing touches, including mudding, sanding, seam and joint taping, and painting.