Mr. Handyman Tri-County is the best place to receive essential drywall services, including drywall repair. We are the trusted source for service professionals who know drywall. It's a fact of life that drywall takes a beating over the lifetime of a home. When yours becomes unsightly or hazardous, let us take care of the problem. In addition to our years of experience assisting with home repairs, we back our work with the Neighborly Done Right Promise™, ensuring high-quality, professional-grade service every time.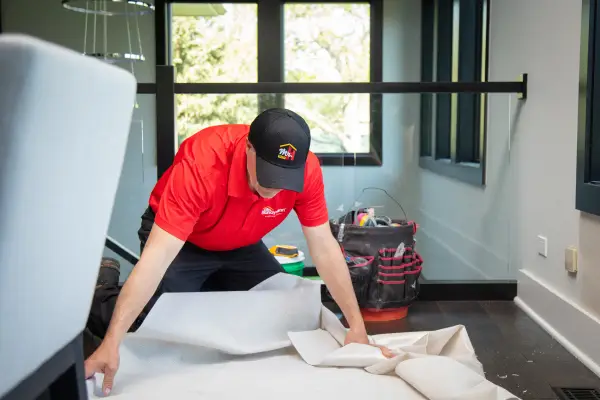 Drywall Repair Services
We repair drywall in any conceivable state, from holes (intentional or otherwise) to water damage. Whether you need help with a quick patch-up or have an entire wall that needs to be redone, our skilled team will have your home looking great again. Not only does clean drywall add value to your home, but it may even prevent pests and mold from taking root.
Drywall Ceiling Repair
If your ceilings are showing cracks, bows, or water damage, call Mr. Handyman for drywall ceiling repair services. Repairing ceiling drywall can be a hassle if you're not experienced. Let the pros do the hard work so you can get back to enjoying your space.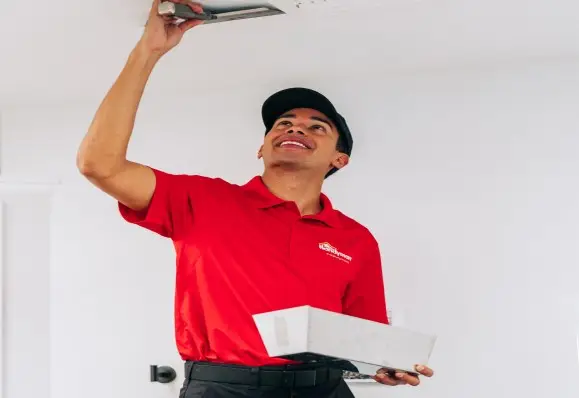 Drywall Crack Repair
Every house settles over time, which often leads to cracks in the drywall. Moisture damage can also cause drywall to crack. And here's the thing about cracks: They don't go away on their own and they tend to get much worse over time. Don't wait to eliminate any cracks you see. We have a number of drywall crack repair options that can repair cracks and prevent further damage.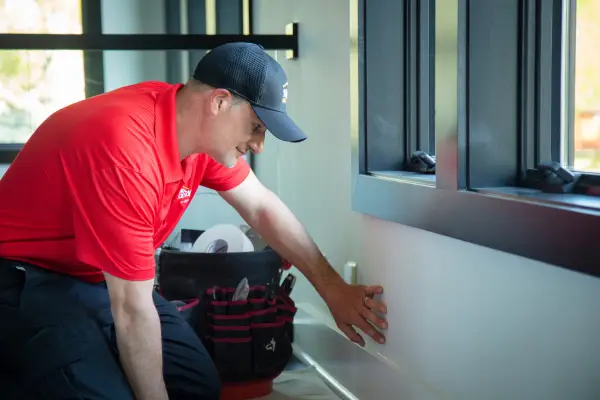 Drywall Hole Repair
There are few things more unsightly in a home than holes in the drywall. When you want your home to look great and feel welcoming, put drywall hole repair at the top of your list. In addition to looking unappealing, holes in the drywall can encourage mold growth. Get those holes repaired as soon as possible.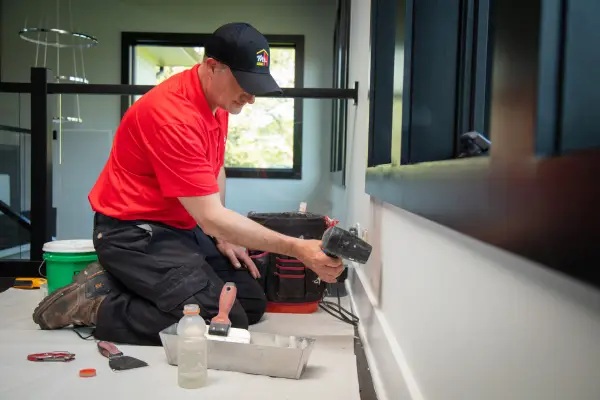 Drywall Installation and Finishing
We provide drywall installation and finishing to give you the best drywall work around. With Mr. Handyman on the job, you won't have to worry about a thing. Our service pros bring all the tools for the job—and plenty of years of experience as well. When you have a problem with your drywall, contact Mr. Handyman Tri-County today to schedule an appointment for drywall repairs.