Mr. Handyman of W. Winston-Salem & Clemmons understands that drywall damage only occurs when it is convenient for you to fix it on your own. Our drywall repair experts will arrive at your home on time and ready to complete the job. We cover everything, including identifying the damage, what caused it, patching the drywall, installing new drywall, and all the finishing touches.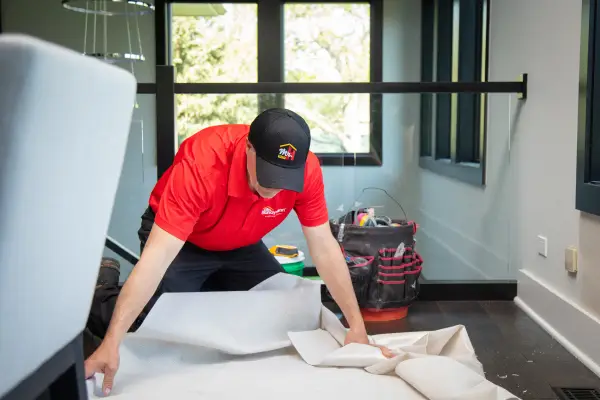 Drywall Repair Services
Damaged drywall can become an eyesore and, depending on the location and size of the hole, can leave electrical wiring and plumbing pipes exposed. Do not live with the unsightly damage. Instead, call us at Mr. Handyman of W. Winston-Salem & Clemmons for help with your drywall repair projects.
Drywall Ceiling Repair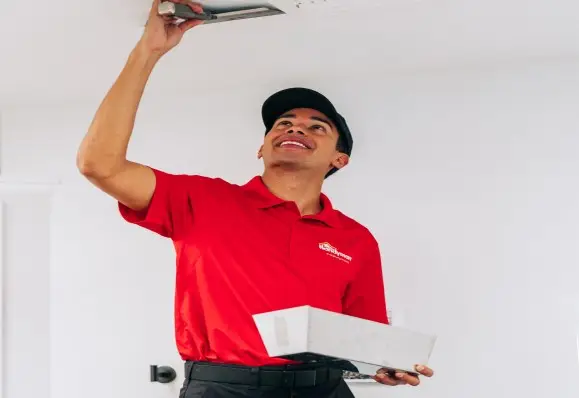 As part of our list of local services, Mr. Handyman of W. Winston-Salem & Clemmons will help repair drywall, including damaged ceilings. Our service professionals will remove the damaged and wet drywall, replace and patch the area, and finish it. Once the job is complete, the site will look brand new, and no one will know you had a drywall ceiling repair.
Drywall Crack Repair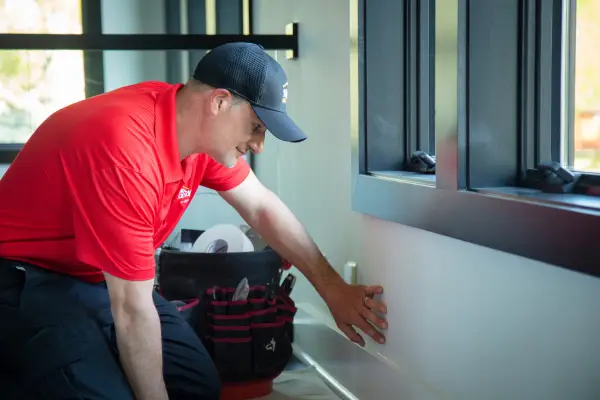 Small drywall cracks can spread if left untreated, significantly damaging your walls. At Mr. Handyman, we offer drywall crack repair to prevent further damage and make your home look refreshed. When we come to your home, we will patch the cracked drywall, sand it down, and finish it with a fresh coat of paint. Then, when we leave your home, the wall will look brand new.
Drywall Hole Repair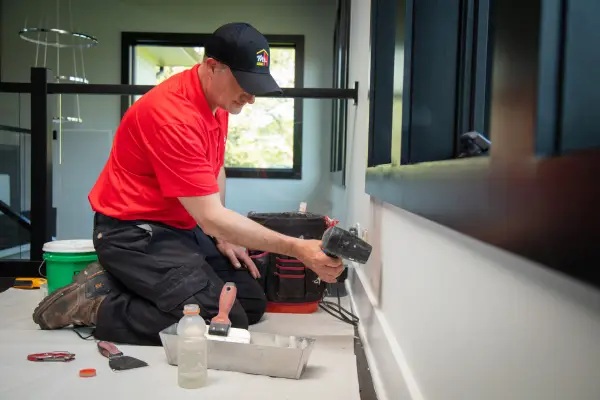 Holes in the walls of your home are not only unsightly, but they can also expose you to electrical wiring and cause further issues with the home's structural integrity. Calling Mr. Handyman of W. Winston-Salem & Clemmons is the best choice in drywall hole repair. We assure you we will adequately repair your wall, patching drywall, sanding, and finishing it so it looks brand new.
Drywall Installation and Finishing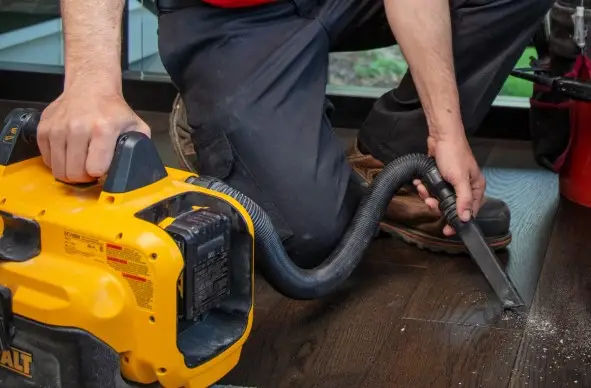 If your home's drywall is unfixable, there's no need to fret. Our team of drywall experts has the skill and experience to create a smooth and polished finish that will leave you beaming with pride. So don't hesitate to contact us today to schedule an appointment and get started on transforming your space!