Proudly Serving Clairemont, La Jolla, San Diego & Beyond
Ever feel like you'll never catch up on your to-do list? Is your work to turn your house into a dream home quickly becoming a nightmare? Don't despair! Call the experts at Mr. Handyman serving Clairemont and La Jolla areas today for professional home repair services in Clairemont and La Jolla. We can tackle a variety of tasks around your home, and our experienced, friendly handymen will get the job done right, every time. At Mr. Handyman serving Clairemont and La Jolla areas, we strive for nothing less than excellence, which is why you can count on us to make sure that you're completely satisfied with our work. Let us begin today and make lasting, quality handyman repairs around your home.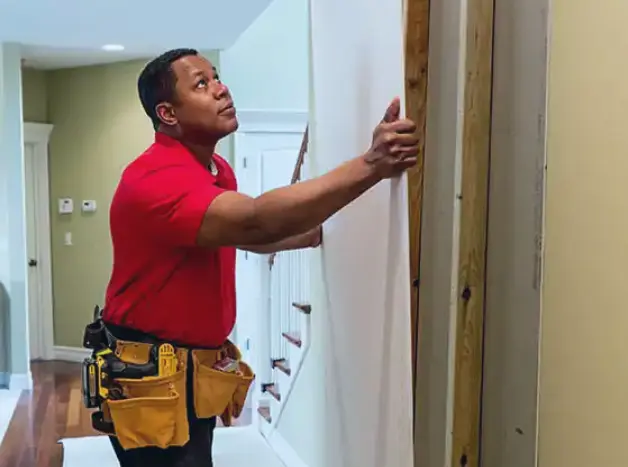 Why Choose Mr. Handyman?
Convenient one-call solution.

Safe, worry-free experience.

Fully insured with general liability and workers' compensation.

We'll clean up when we're done.

Our workmanship is guaranteed.
Our Mission
Mr. Handyman is your one-stop shop for a wide range of home maintenance and repair solutions. Mr. Handyman's service technicians are highly skilled craftsmen, so you know they will get the job done right the first time.
Professional HandYman Services For Every Task
Quality You Can Count On
At Mr. Handyman serving Clairemont and La Jolla areas, we take pride in what we do. We're locally owned and operated, but backed by the reputation, resources, and respect of a national brand. Our expert handymen offer the kind of personalized service you'd expect from your local handyman with the professionalism and training that allows us to be the very best at what we do. We'll take the time to get to know you and understand your needs so we can provide the best possible services.
When you call our team of professional handymen in Clairemont and La Jolla, you can rest easy knowing that we carefully screen and thoroughly train each professional handyman we work with. Our team members are chosen based on their previous construction experience and each one is fully licensed and insured for your peace of mind. We even guarantee your satisfaction and don't consider a job complete until you're happy with it.
Call our professional handymen in Clairemont and La Jolla for:
Carpentry
Drywall
Windows
Maintenance
Repairs
Assembly
Installation
And more!
Ready to get started on checking off your to-do list? Then don't want to call Mr. Handyman serving Clairemont and La Jolla areas.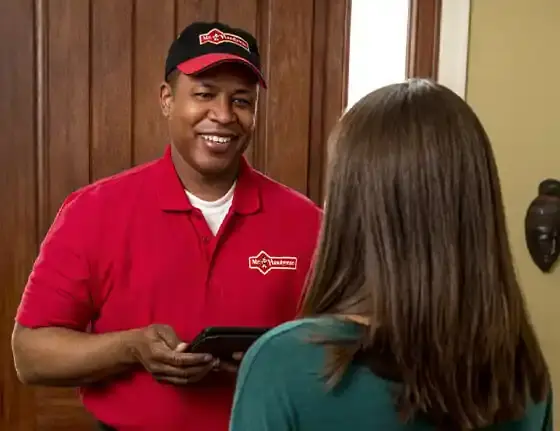 Mr. Handyman of Clairemont S La Jolla
Choose the right handyman services team in your area. When it comes to selecting the right team for your home improvement needs, Mr. Handyman is the right choice.
Areas We Serve:
La Jolla, San Diego, Bird Rock, Mission Valley, Pacific Beach, Mission Bay, Bay Park, Morena, Kearny Mesa, Linda Vista, University Heights, Normal Heights, Clairemont, Bay Ho, University City, Serra Mesa, Kearny Mesa.
Best Handyman Services Near San Diego and La Jolla
When you want the best home repair services in San Diego, Clairemont, and La Jolla, your first call should be to Mr. Handyman®. Our team of skilled professionals can handle many of the most common repairs and maintenance tasks associated with caring for your home. You can count on our full list of services to ensure your home is always in top condition.
Handyman Repair Services
Mr. Handyman provides handyman services that include both repairs and maintenance tasks. Our professionals have the skills and abilities to perform many tasks around your home. If you feel uncomfortable performing a task, call Mr. Handyman right away. Our Neighborly Done Right Promise™ is our promise to you that our work will meet your expectations.
Handyman Maintenance Services
If you're looking for the best home maintenance services in the San Diego area, call Mr. Handyman today. Our professionals know the importance of overseeing your home's more complex systems. With proper maintenance, your home will remain in top condition for many years, and regular maintenance will prevent costly breakdowns and extend the life of your appliances.
Mr. Handyman Serving Clairemont and La Jolla Areas FAQs
At Mr. Handyman, we understand that our clients often have questions, and we must address them thoroughly and provide you with the necessary information to feel at ease. We are committed to ensuring your peace of mind. When you contact Mr. Handyman, rest assured that you will always receive top-notch service.
What is a handyman?
A handyman is a professional tradesman with various skills that allow them to make minor repairs. They are also able to perform maintenance tasks that will prevent major breakdowns from occurring. Handyman services can include repairing drywall, painting, or simple construction projects. They can handle many projects that a homeowner may feel uncomfortable doing alone.
What does a handyman do?
A handyman can take on minor repair jobs and have the training to identify potential problems and prevent costly repairs. A handyman can take care of almost any task when it comes to maintaining your home.
Does a handyman in San Diego need a license?
A handyman in California can work without a license if their completed projects cost less than $500.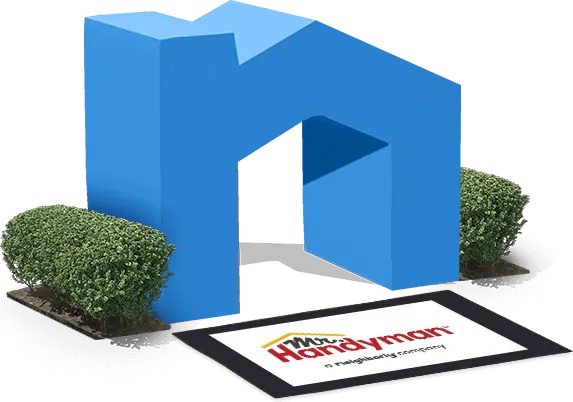 Neighborly®
Mr. Handyman s is a Neighborly Company. Handyman repair services are one of the many home maintenance solutions available to you through Neighborly. At Neighborly, we are committed to being there for all your home service needs.
Learn More About Neighborly