Newton Home Repairs and Professional Handyman Services
Welcome to Mr. Handyman of Greater Newton where professional, safe, reliable handyman service for your entire "To Do" list is just one call away. That's why local residents choose our professional handymen, who specialize in ALL major and minor home repairs over an independent handyman.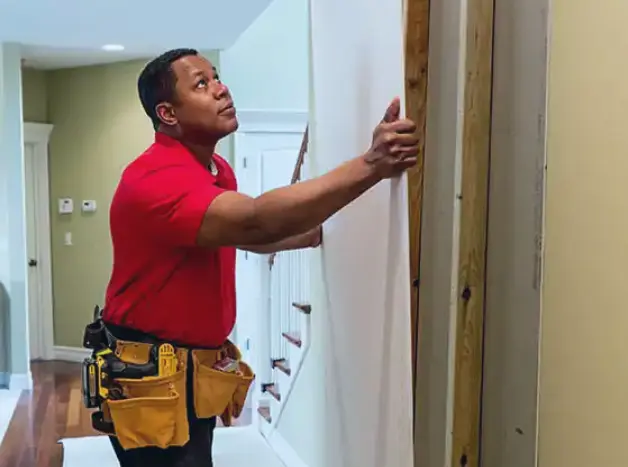 Why Choose Mr. Handyman?
Convenient one-call solution.

Safe, worry-free experience.

Fully insured with general liability and workers' compensation.

We'll clean up when we're done.

Our workmanship is guaranteed.
Our Mission
Mr. Handyman is your one-stop shop for a wide range of home maintenance and repair solutions. Mr. Handyman's service technicians are highly skilled craftsmen, so you know they will get the job done right the first time.
Partnerships & Achievements
Professional Handman Services For Every Task
Instead of calling multiple service providers to handle specific jobs, why not call Mr. Handyman of Greater Newton? We can help you with any job from roof, gutter and siding repairs, to furniture assembly, wall mounted TV installations and more. Please review our list of home repair and maintenance services, and give us a call for quality work that's "On time. Done right.®"
We understand your growing "To Do" list can feel overwhelming at times. This along with busy work schedules makes commitments to family and community difficult. We also understand you're invested in the local area. You may even own a local business in the area. Let Mr. Handyman help with your business maintenance and repairs. After all, this helps your company's image and value. Drop that hammer. Let Mr. Handyman help.
As the local handyman choice, we thank our local community for trusting America's most reliable, insured and bonded handyman services.
Mr. Handyman provides professional Newton handyman services that are On time. Done right. Call today.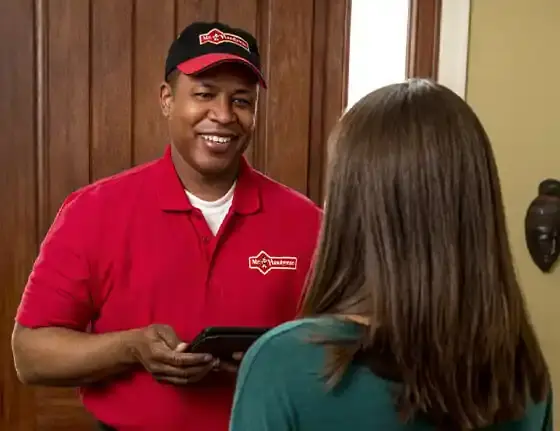 What Can Our Home Improvement Professionals Do For You?
Mr. Handyman of Greater Newton
Choose the right handyman services team in your area. When it comes to selecting the right team for your home improvement needs, Mr. Handyman is the right choice.
Areas We Serve:
Allston, Auburndale, Boston, Brighton, Brookline, Brookline Village, Cambridge, Charlestown, Chestnut Hill, Needham, Needham Heights, New Town, Newton Center, Newton Highlands, Newton Lower Falls, Newton Upper Falls, Newtonville, Nonantum, North Waltham, Somerville, Waban, Waltham, Watertown, West Newton
Best Handyman Services Near Boston and Waltham
If you're in the Boston or Waltham area, you don't have to deal with all those home repair and maintenance tasks that are so hard to do. You can call on Mr. Handyman® to come out and take care of it all for you. We are a locally owned company with uniformed, experienced service professionals who can reliably and efficiently perform many different home improvement, repair, installation, and maintenance tasks. Just check out this full list of services!
Handyman Repair Services
Having repairs done is a must. When necessary repairs aren't done, it can lead to even more damage, perhaps even damage of the unfixable kind. You need a handyman to come out and take care of your home repair services to get your home back into shape.
Handyman Maintenance Services
Everyone eventually needs home maintenance services. Maintaining your home is important for making sure that things you've invested in and count on to work properly don't break. For instance, getting your gutters cleaned out by a handyman will keep water from pooling and causing damage to your home. Maintain your home to keep it in good condition.
Mr. Handyman of Greater Newton FAQs
If you have questions about our handyman services, we have answers. We answer many common questions right here. If you still have questions, we'd be happy to answer them.
What is a handyman?
In general, a handyman is someone who can handle many different types of projects. A handyman has to have a lot of experience, and ours have 10 years of experience on average. They have a broad range of skills that they can put to work for your home repair and improvement projects.
What does a handyman do?
A handyman handles many diverse tasks. Our service professionals can install insulation, doors, and flooring. They can fix problems with decks and drywall and take care of your painting projects. They also have carpentry skills and can perform maintenance tasks around your home.
Does a handyman in Boston need a license?
Boston does not require handyman licensing. However, our professionals are insured, and their workmanship is covered by our Neighborly Done Right Promise™. If the work is not completed to your satisfaction, just call us within 14 days and we'll come back out and make it right.
Contact us online to request a maintenance appointment today!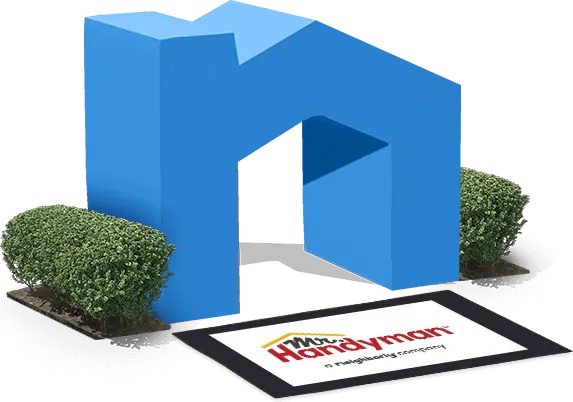 Neighborly®
Mr. Handyman s is a Neighborly Company. Handyman repair services are one of the many home maintenance solutions available to you through Neighborly. At Neighborly, we are committed to being there for all your home service needs.
Learn More About Neighborly