Charleston Home Repairs and Professional Handyman Services
Welcome to Mr. Handyman of Kanawha Valley, where professional, safe, reliable handyman services for all of your residential and commercial repair needs are just one call away. With each new year comes a new opportunity to improve your home, and Mr. Handyman is here to help.
Instead of calling multiple service providers to handle specific jobs, why not call Mr. Handyman of Kanawha Valley? We can help you with any job from roof, gutter and siding repairs, to furniture assembly, wall mounted TV installations and more. Please review our list of home repair and maintenance services, and give us a call for quality work that's "On time. Done right.®"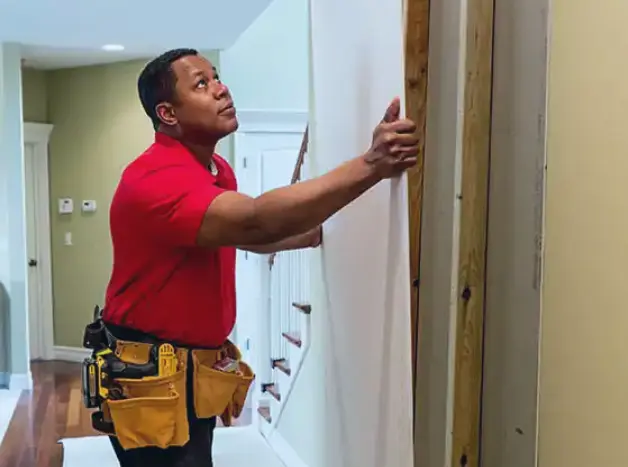 Why Choose Mr. Handyman?
Convenient one-call solution.

Safe, worry-free experience.

Fully insured with general liability and workers' compensation.

We'll clean up when we're done.

Our workmanship is guaranteed.
Our Mission
Mr. Handyman is your one-stop shop for a wide range of home maintenance and repair solutions. Mr. Handyman's service technicians are highly skilled craftsmen, so you know they will get the job done right the first time.
Partnerships & Achievements
Professional Handman Services For Every Task
Groundhog's Day is upon us all. Whether winter goes on for six more weeks or not, there will be plenty to do around your home. As winter winds down, let Mr. Handyman help you prepare for spring.
Let's say the groundhog has seen his shadow. We're in for six more weeks of winter. Let us help with weatherizing your home to ride it out in comfort. We install insulation, weather stripping, and we can clean your gutters to keep them from overflowing with ice.
Now let's say spring is coming early. Your gutters will still need to be ready for spring rain storms. Let us get out all the limbs, sticks, and leaves that may have piled up over the fall and winter. We also handle small landscaping jobs and can help you get your planters ready for the first sunshine of spring.
View Our Services Checklist
As the local handyman choice, we thank our local community for trusting America's most reliable, insured and bonded handyman services.
To learn more about our professional Charleston handyman services, call us today.
Visit Our Facebook Page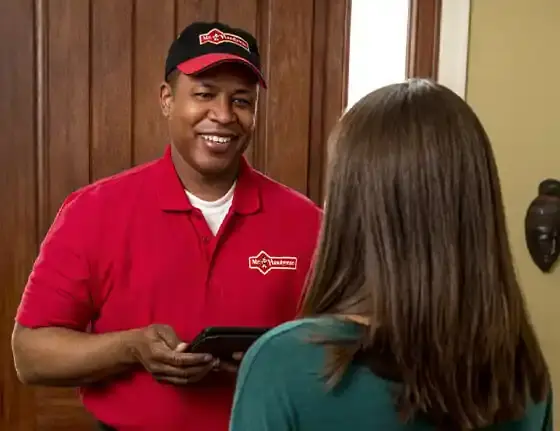 Mr. Handyman of Kanawha Valley
Choose the right handyman services team in your area. When it comes to selecting the right team for your home improvement needs, Mr. Handyman is the right choice.
Areas We Serve:
Alum Creek, Bancroft, Barboursville, Belle, Blount, Blue Creek, Buffalo, Cabin Creek, Cedar Grove, Charleston, Clendenin, Culloden, Dawes, Drybranch, Dunbar, East Bank, Eleanor, Elkview, Eskdale, Falling Rock, Fraziers Bottom, Gallagher, Glasgow, Glenwood, Handley, Hansford, Hernshaw, Hometown, Hugheston, Huntington, Hurricane, Institute, Leon, Lesage, Liberty, London, Mammoth, Miami, Milton, Montgomery, Nitro, Ona, Pinch, Poca, Pond Gap, Pratt, Red House, Saint Albans, Salt Rock, Scott Depot, South Charleston, Tad, Teays, Tornado, Winfield, Winifrede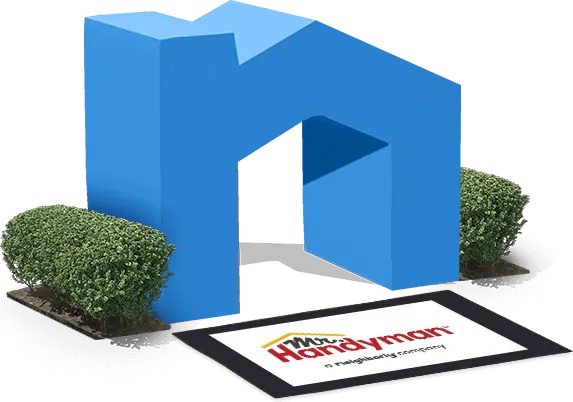 Neighborly®
Mr. Handyman is a Neighborly Company. Handyman repair services are one of the many home maintenance solutions available to you through Neighborly. At Neighborly, we are committed to being there for all your home service needs.
Learn More About Neighborly