Home Improvement, Maintenance, & Repair: Trust Your Home to Mr. Handyman
Who doesn't want to live in Naples? With beautiful weather, manicured landscapes, and a bustling downtown area, there's no shortage of fun things to do. The city's vibrant scene is just one of the reasons folks arrive in flocks and are more than ready to call it home. Whether you are living there temporarily or for a lifetime, at some point, you'll need a handyman in Naples, Florida, to take care of improvement projects around your home or business.
Mr. Handyman serving Naples, Marco Island and Immokalee offers a roster of reliable services for residential and commercial properties. Taking care of everything on your to-do list, your certified and licensed Naples handyman is highly skilled in the trade. Our team aims for complete customer satisfaction in all that we do—whether we're helping you with a simple repair or a complex remodeling project. Looking for reliable handyman services in Naples, FL? Read on to discover more about what we can offer you.
Affordable Handyman Services in Naples, FL
Imagine a service that handles pretty much everything on your property's to-do list—all with a single call. That's Mr. Handyman serving Naples, Marco Island and Immokalee. We can do everything from drywall repair to window installation to furniture assembly. Our Naples handyman professionals can take any home repair you need off your hands.
Residential Maintenance & Repair Services
To-do list tasks around the home can indeed pile up. From squeaky doors to broken soffits, buying all the supplies for these jobs adds up quickly. Not to mention finding time to learn how to do the DIY repair before carving out an afternoon of your busy schedule to tackle it. The easy solution? Call your local handyman in Naples, Florida. Our team is skilled in a wide range of home maintenance and repair services to elevate the look of your home, increase your comfort, and even decrease your utility bills. With us, it really is that easy. A few of our most popular services include:
Wood Rot Repair
Wood rot is a big problem in Naples. Between the humidity, the heat, and the abundance of wooden decks, siding, fascia, and soffits, your home is at a real risk for fungus. Our wood rot repair services aim to cut out rot before it becomes a bigger issue, but that often means you'll need to report it in its early stages. Whatever state the wood around your home or business is currently in, our Naples handyman can help improve it. We will repair the wood by cutting out the affected section before filling, sealing, and painting it. Or we will replace the plank or board entirely. Annual maintenance and inspections from our qualified crew can also help catch wood rot before it goes too far.
Front Door Replacement
Your front door keeps your home and family safe. It can also help regulate the temperature inside your house and keep your utility bills steady. When your front door is broken, it can no longer do any of these things. You may notice your energy bills increasing or feel a sense of unease at night, knowing your house is that much easier to break into. As for pests, well, if you have any gaps between your door and the floor due to damaged weather stripping or cracks, then you can say hello to unwelcome visitors like insects and rodents too. Replacing your front door makes all of these risks disappear. From helping you choose a model that's right for your property to adding the finishing touches, count on our experienced handyman services in Naples, FL.
Fascia Repair
Your home's fascia board is responsible for supporting your gutters and roof. Without it, you run the risk of moisture damage, structural issues, pest infestation, and compromised indoor air quality. Fascia is often made from wood, and that means it's susceptible to wood rot and water damage. Getting your fascia inspected regularly is a smart way to prevent this. However, our Naples handyman team can also help you repair any cracks, isolated rot, dents, or peeling paint on your boards.
Commercial Maintenance & Repair Services
The condition of your business property makes an impression on your customers. That impression can either be good or bad. Bad impressions deter customers from entering your establishment or can even give you a negative reputation around town. Something as simple as the need for drywall repair can make customers think twice about visiting your location again. We get it. As a business owner, who has time for the long list of repairs that pile up weekly? That's where we come in. Our commercial handyman in Naples, Florida will make quick work of those pesky repairs from carpentry to drywall, bathroom projects, and more. We also offer help with interior commercial painting projects as well as regular maintenance services to help you stay on top of any issues that arise throughout the year. What kind of businesses can we help with?
Restaurants & food service
Retail & shopping malls
Hotels & hospitality
Small business & corporate offices
Healthcare facilities
And more!
Give our Marco Island handyman team a call today. Get in touch for quick and dependable handyman services in Naples, FL and beyond.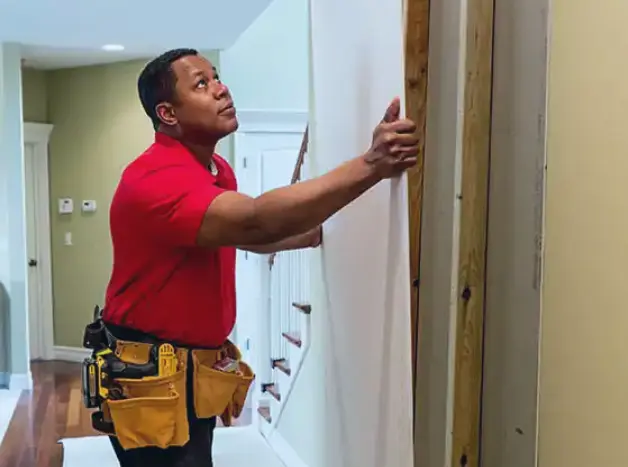 Why Choose Mr. Handyman?
Convenient one-call solution.

Safe, worry-free experience.

Fully insured with general liability and workers' compensation.

We'll clean up when we're done.

Our workmanship is guaranteed.
Our Mission
Mr. Handyman is your one-stop shop for a wide range of home maintenance and repair solutions. Mr. Handyman's service technicians are highly skilled craftsmen, so you know they will get the job done right the first time.
Partnerships & Achievements
Get Expert Service from a Professional Handyman in Naples, Florida
When you call on our team, you can rest easy. Our qualified and insured handyman professionals have the experience and extensive training. They will deliver courteous service and the best customer experience in Naples, Florida.
Backed by the nation's leader in trusted handyman services, our locally owned and operated team is wholly committed to delivering excellent service to both businesses and homeowners alike.
Why you should choose our Naples handyman services:
Excellent ratings
Professional service
Transparent prices
Reliable team of background-checked experts
Convenient services backed by a satisfaction guarantee
Highly Reviewed Handyman In Naples, FL
Customer reviews will be the most telling example of the exceptional service you'd receive. Do customers love the experience they had working with that Naples handyman?
At Mr. Handyman serving Naples, Marco Island and Immokalee, we're backed by over 190 reviews! Customers especially like our professional, responsive, and valuable handyman services in Naples, Florida! You're welcome to check out our customer reviews on the testimonials page.
What Can A Naples Handyman Do?
A handyman does not need a license to perform most maintenance and minor repairs. A general handyman in Central Florida can do jobs like installing cabinets, painting a house, or repairing drywall. A handyman only needs a general contractor's license for the State of Florida to perform more specialized work, such as basic plumbing, wiring, or construction.
For more involved home repair work, a handyman needs either a certified contractor license or a registered contractor license. Both licenses require that the qualified handyman be at least 18 years old, pass all parts of the licensing examination, and pay the licensing fee.
A certified contractor license also requires at least four years of work experience, a four-year degree related to construction, or a combination of both. Our team is made up of general contractors—we're not your average company!
Our Naples Handymen Offer A Worry-Free Experience
When you call our team, you expect them to make your life easier by providing the Naples handyman services you need. The Mr. Handyman network has served nearly 1,000,000 customers across the United States. We know how to make your experience worry-free!
We'll also wear shoe covers inside your home! We'll treat your home as if it were our very own. Trust us to deliver professional handyman services! We warranty our handyman services for your peace of mind. We do our jobs according to our Neighborly Done Right Promise®. With us, the job isn't done until it's done right!
You can always count on a fair price for the high-quality services we perform. Taking on a variety of projects for your home and business, whether it's a single project or a long list of complex projects, we aim to bring you a high quality of service and complete satisfaction in all that we do.
When we show up at your home, we'll arrive:
On-time
In a marked company van
In uniform, and
Leave your home cleaner than when we arrived
Searching for an Expert Handyman in Naples, Florida? You Can Count On Our Qualified Team!
When you need a professional handyman in Naples, FL, you can count on us. Our team has the expertise to take care of a wide range of improvement projects in the interior and exterior of your home and business. Whether you're a homeowner, business owner, or both, with one call to our qualified agents, you can consider your to-do list completed, leaving you time to get back to your loved ones or customers.
Mr. Handyman serving Naples, Marco Island and Immokalee is proud to serve all three areas in Florida, as well as Goodland, with dedicated service. Handling both small and larger projects, we're the team you can trust for transparent cost estimates and dedicated service professionals. Get in touch with one of our friendly customer care agents today to learn more about baseboard installation, awning installation, and screen repairs or to schedule a service request.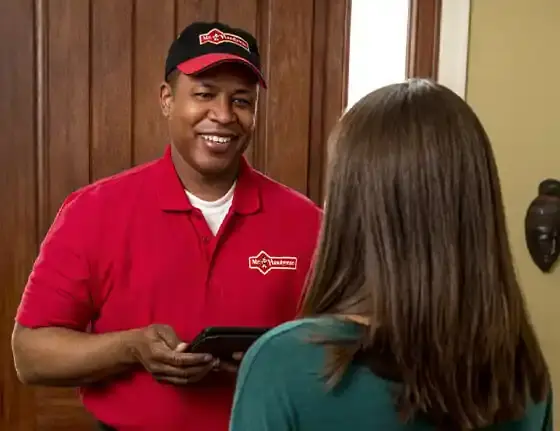 Mr. Handyman serving Naples, Marco Island and Immokalee
Choose the right handyman services team in your area. When it comes to selecting the right team for your home improvement needs, Mr. Handyman is the right choice.
Areas We Serve:
Goodland, Immokalee, Marco Island, Naples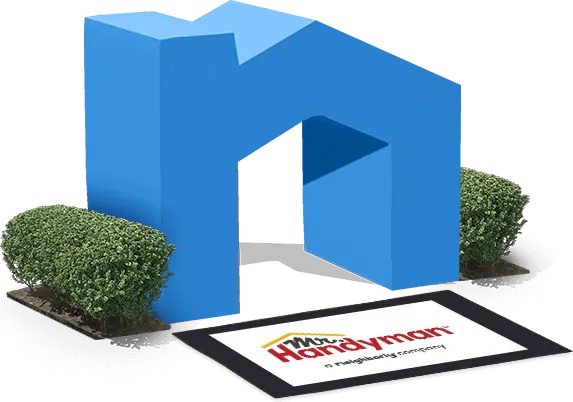 Neighborly®
Mr. Handyman is a Neighborly Company. Handyman repair services are one of the many home maintenance solutions available to you through Neighborly. At Neighborly, we are committed to being there for all your home service needs.
Learn More About Neighborly